One of the largest retailers in the United States has now revealed a surprise of its own, by announcing the Mario Kart 8 Deluxe and Super Mario Party double pack. Pre-orders are open for the delightful pair, and will be released on October 4.
Target drifted onto the Twitter track to deliver the slick, double pack to fans, that also comes with a $10 gift card to make it a bundle. The Target exclusive will include physical copies of both Mario Kart 8 Deluxe and Super Mario Party for the Nintendo Switch, inside a towering box that's eye-catching for any collector. Compatible with the Switch and Switch Lite, both games are a joy to play when you're on the move, with the Target double pack retailing at $99.99.
Related: Home Circuit Proves Nintendo Will Do Anything To Avoid Making Mario Kart 9
Followers of Target's post provided a mixed bag of comments with some highlighting the great value for money, while others were only interested in another console that will be releasing soon. Target's Mario two-courser is an attractive offer, that also knocks $30 off the price if customers pre-order. The bundle had collectors divided over whether to buy the games again for the exclusive box, despite admitting that they already owned both titles.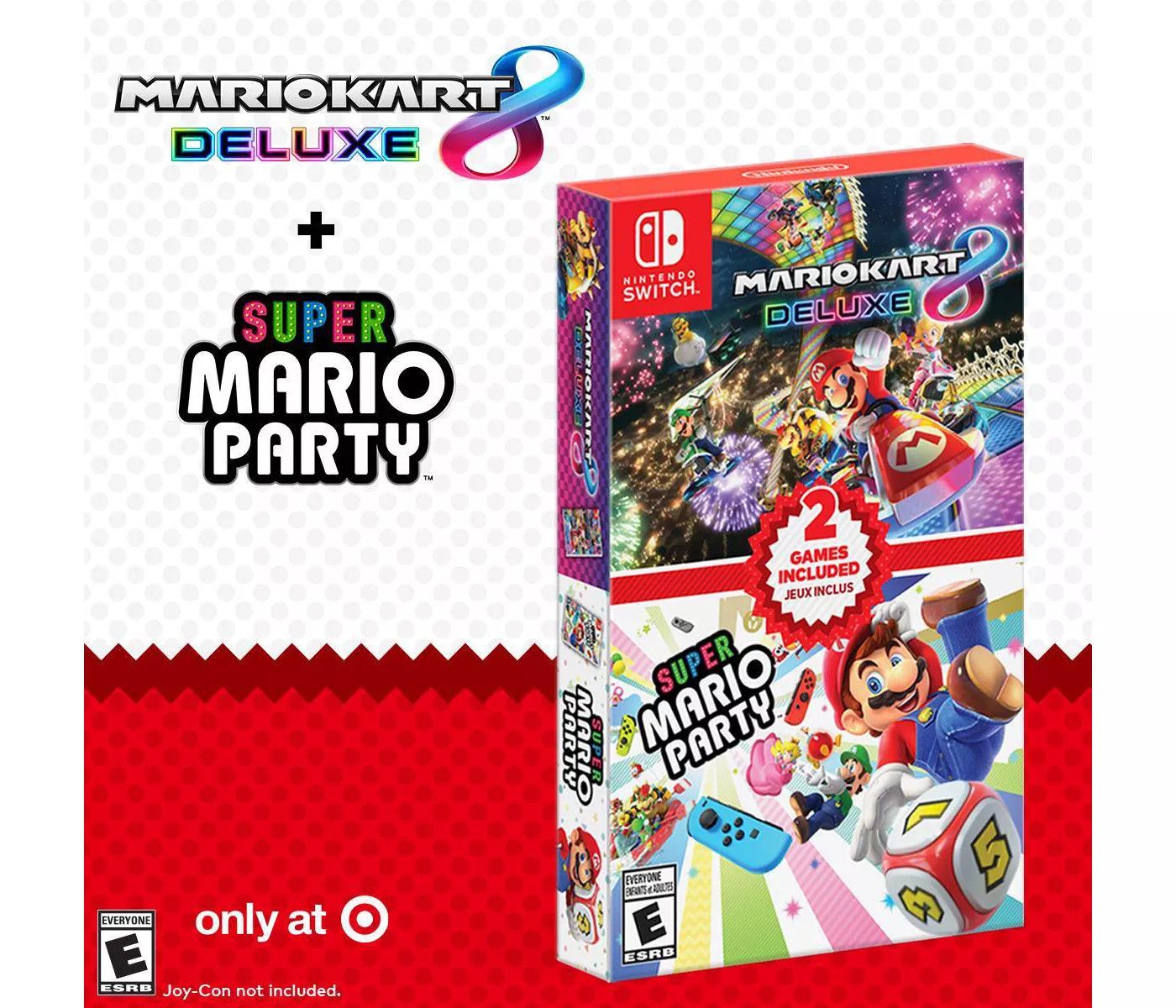 Mario Kart is a timeless racer that is relentless in its popularity. The Super Mario spin-off is nearing its 30th anniversary, from its first release in 1992 for the Super Nintendo Entertainment System. The series has produced 10 titles for consoles – with a few separate releases for VR and mobile – and Mario Kart will welcome its latest release in October. Mario Kart Live: Home Circuit was announced during Nintendo's exciting Direct earlier in the month, and will bring the racing into our world with radio-controlled cars. Let's hope the blue shell doesn't follow.
Super Mario Party became one of the best-selling titles for the Switch in 2018, that saw the return of classic Mario Party gameplay for a slew of minigames. Designed to provide endless fun for family and friends, the eleventh addition to the Mario Party series is the perfect title to accompany Mario Kart 8 Deluxe in the Target exclusive.
Source: Read Full Article