Rockstar's parent company Take-Two is clamping down on companies that help GTA Online players cheat.
The Grand Theft Auto series has become synonymous with a number of things during the two-plus decades that it has been around. Setting the standard for sprawling open-world games, stealing cars by just dragging the driver out at a stoplight, and, of course, cheating. If you didn't have an A4 sheet of cheats alongside you when playing Vice City or San Andreas, then you just weren't playing those games right.
Rockstar having built-in cheat codes for GTA games implies that cheating is encouraged. The series is based on breaking every law you could possibly imagine, so being allowed to cheat makes sense. However, Rockstar, or rather its parent company Take-Two, is only okay with cheating when it is the one saying it's okay.
Take-Two has been trying to clamp down on cheating in GTA Online for a while, especially on PC where it is a lot easier to accomplish. Judging by what visitors to LunaCheats are greeted with when they visit the site at this moment in time, Take-Two has had a breakthrough this week. "After discussions with Take-Two Interactive, we are immediately ceasing all maintenance, development, and distribution of our cheat menu services," the message on the home page reads. In fact, that's all you will find on the site right now.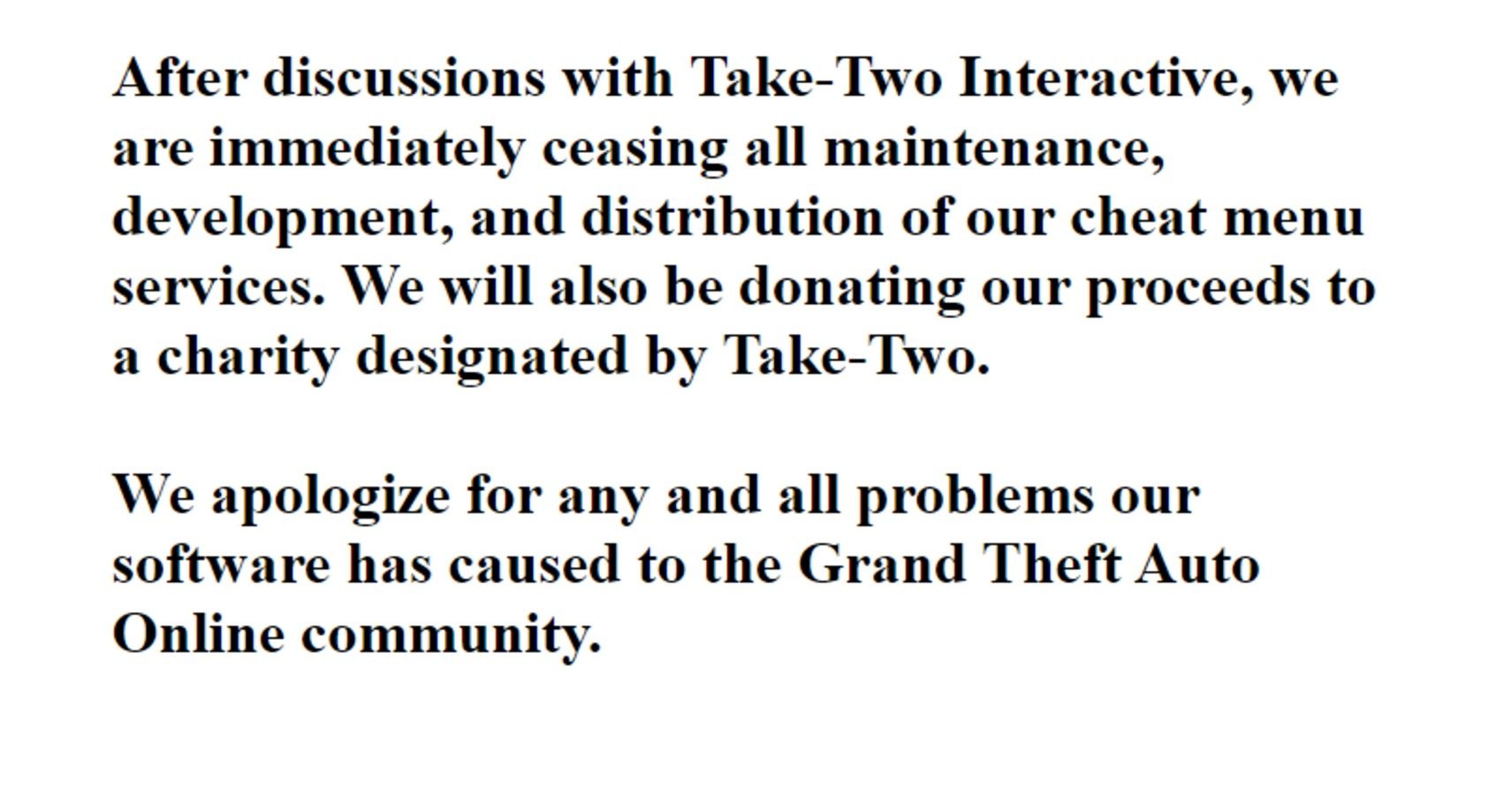 The statement goes on to apologize for any problems the site caused regular GTA Online players, and that it is donating its proceeds to a charity of Take-Two's choosing. LunaCheats isn't the only service offering up GTA Online cheats, of course. There's no word yet on whether Take-Two will chase up any of those other companies. It seems unlikely that it would stop at just the one site.
Despite the want for GTA 6, Rockstar continues to work on and add to GTA Online. At the tail end of 2020, it got its biggest update so far in the form of the Cayo Perico Heist. Later this year, next-gen versions of GTA 5 will hit PS5 and Xbox Series X. 2021 will be a big year for GTA players, but will likely be one without any more news regarding GTA 6, and hopefully, a year filled with far fewer cheaters.
NEXT: Xbox's Phil Spencer Apologizes for Xbox Live Gold Drama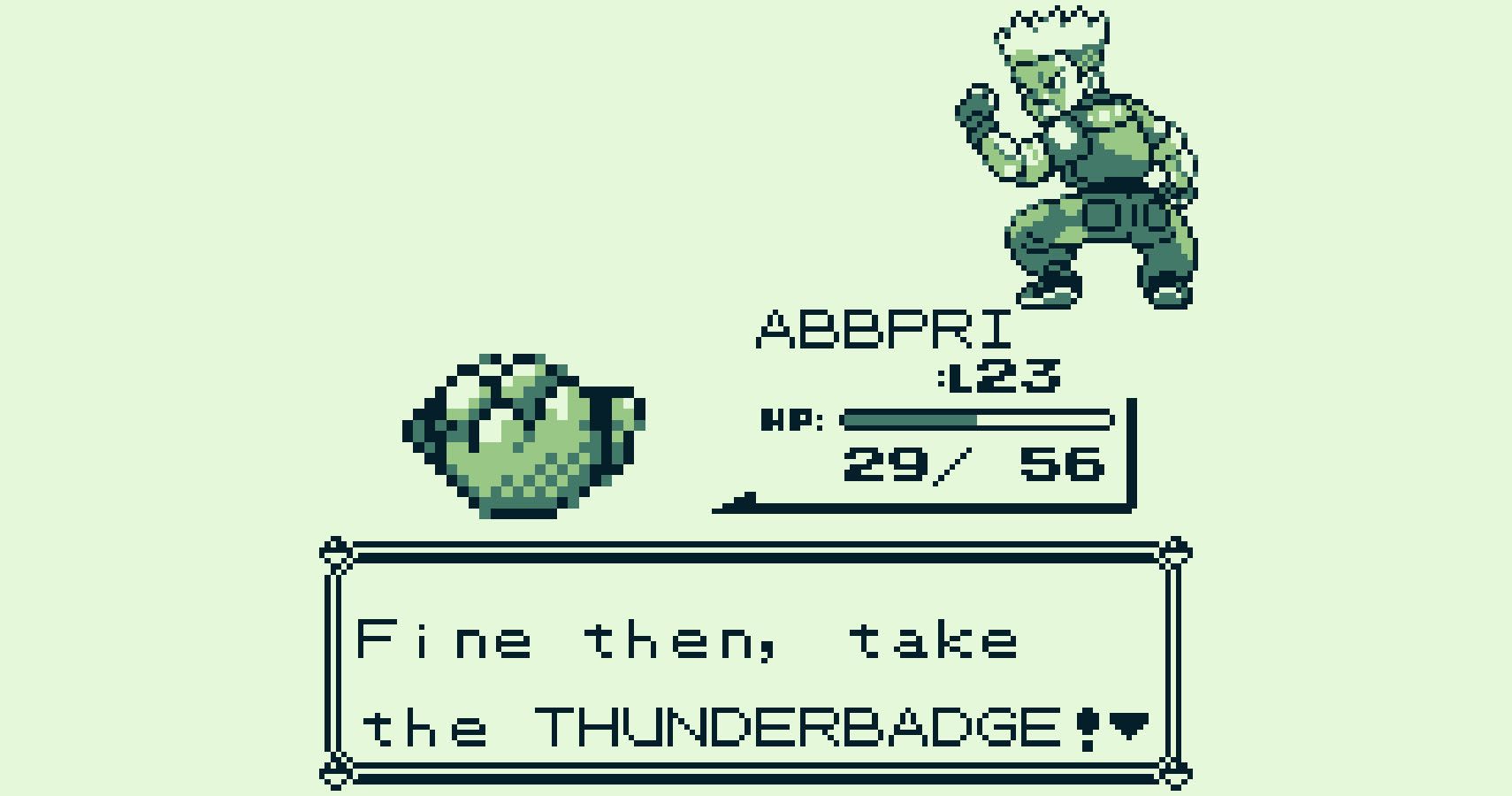 Game News
Take-Two Interactive
GTA Online
Josh has been gaming for as long as he can remember. That love began with a mild childhood addiction to the Sega Genesis, or Mega Drive since he lives in the UK. Back then, Sonic 2 quickly became his favorite game and as you might have guessed from his picture, the franchise has remained close to his heart ever since. Nowadays, he splits his time between his PS4 and his Switch and spends far too much time playing Fortnite. If you're a fan of gaming, wrestling, and soccer, give him a follow on Twitter @BristolBeadz.
Source: Read Full Article