This past weekend's SummerSlam was better than anyone expected it to be. With so many superstars currently out with injuries and the company rocked by Vince McMahon's sexual harrassment scandal and subsequent retirement, many fans thought the long-anticipated show would fall apart before it even began. But somehow, WWE pulled out all the stops.
Almost every match on the card was a pleasant surprise, and not just because of the wrestling prowess on display. Solid storytelling decisions, unexpected twists, and surprise returns all made it feel like the company was back at its creative best. It knew that surprising fans and holding their interest was paramount, even more so in the current climate and after years of tolerating a bluntly mediocre product. We're entering a brand new era.
Triple H is the new head of creative, a position once held by Vince McMahon and likely a big reason behind repetitive storytelling and tired tropes surfacing time and time again instead of the company seeking to explore new ideas. Dream matches were recycled countless times, while certain superstars were pushed to the moon despite fans voicing their displeasure and refusal to accept them as the next big thing. Roman Reigns got over eventually, but only once WWE decided to stop labelling him as the next John Cena as he turned heel and adopted a fan base of loyal followers. Subverting our expectations resulted in success.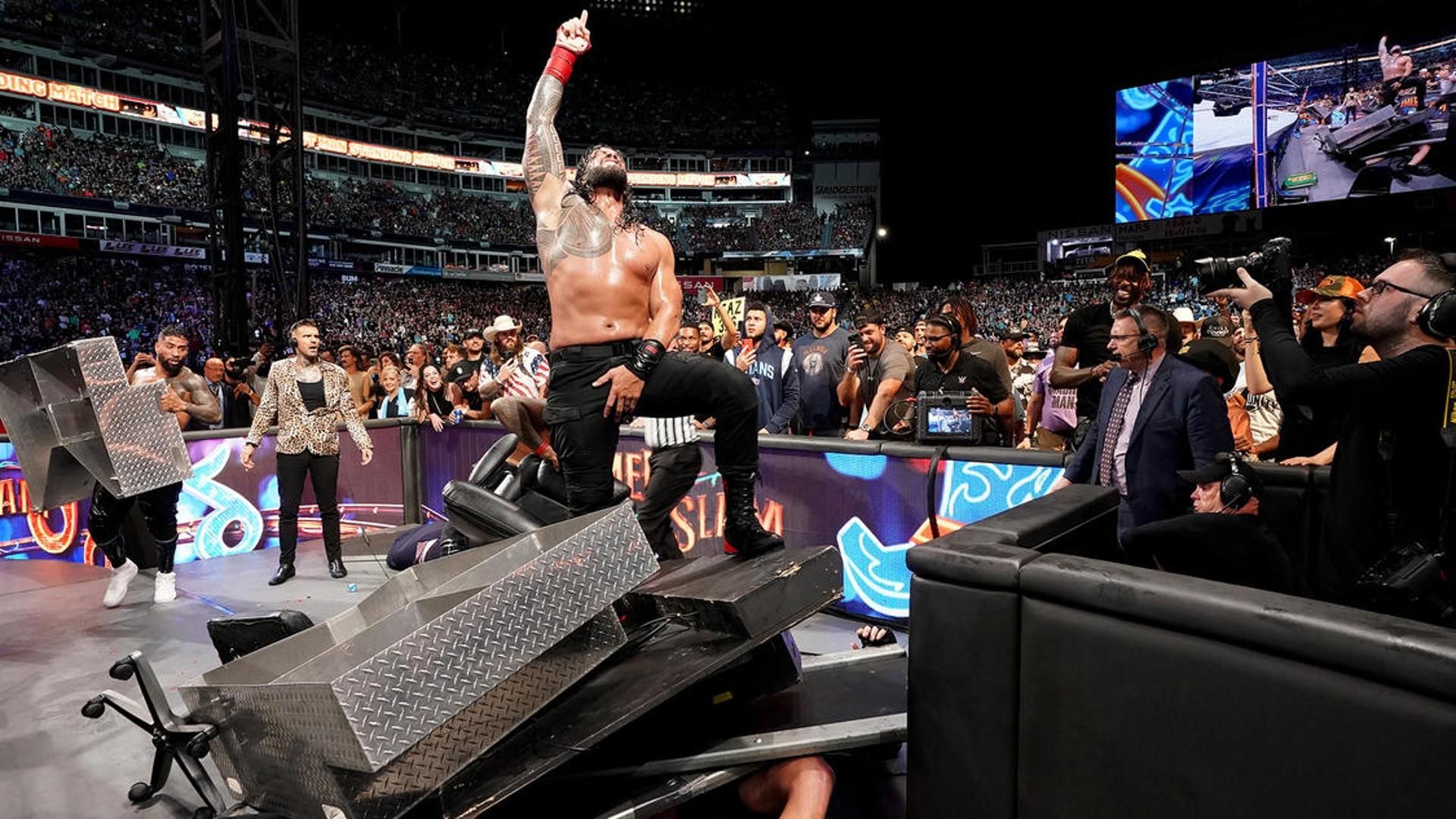 SummerSlam was filled with scenarios like this. The opening match between Becky Lynch and Bianca Belair was fantastic, acting as the conclusion of a feud as the former turned face and appeared to form an alliance with her once bitter rival. Better yet, this match also saw the return of Bayley, Dakota Kai, and Io Shirai – three names none of us expected to see. All of a sudden the women's division is given new life, an outlook proven further with the seeds of a Ronda Rousey heel turn being planted after a defeat at the hands of Liv Morgan.
Logan Paul and The Miz had a cracking match, one that was far better than it had any right to be given the viral superstar isn't a trained wrestler, but was pouncing around the ring like he'd been doing this for years. With the right guidance, he was able to express the hatred that only a seasoned heel is capable of performing, and to see WWE capitalise on that alongside a greater focus on Tommaso Ciampa only served to make this match all the sweeter. Ciampa has such a deserved future ahead of him on the main roster, and it's about time NXT stars who once felt mishandled are given the momentum they deserve in order to become global superstars. WWE has the talent, it just never quite knows what to do with it.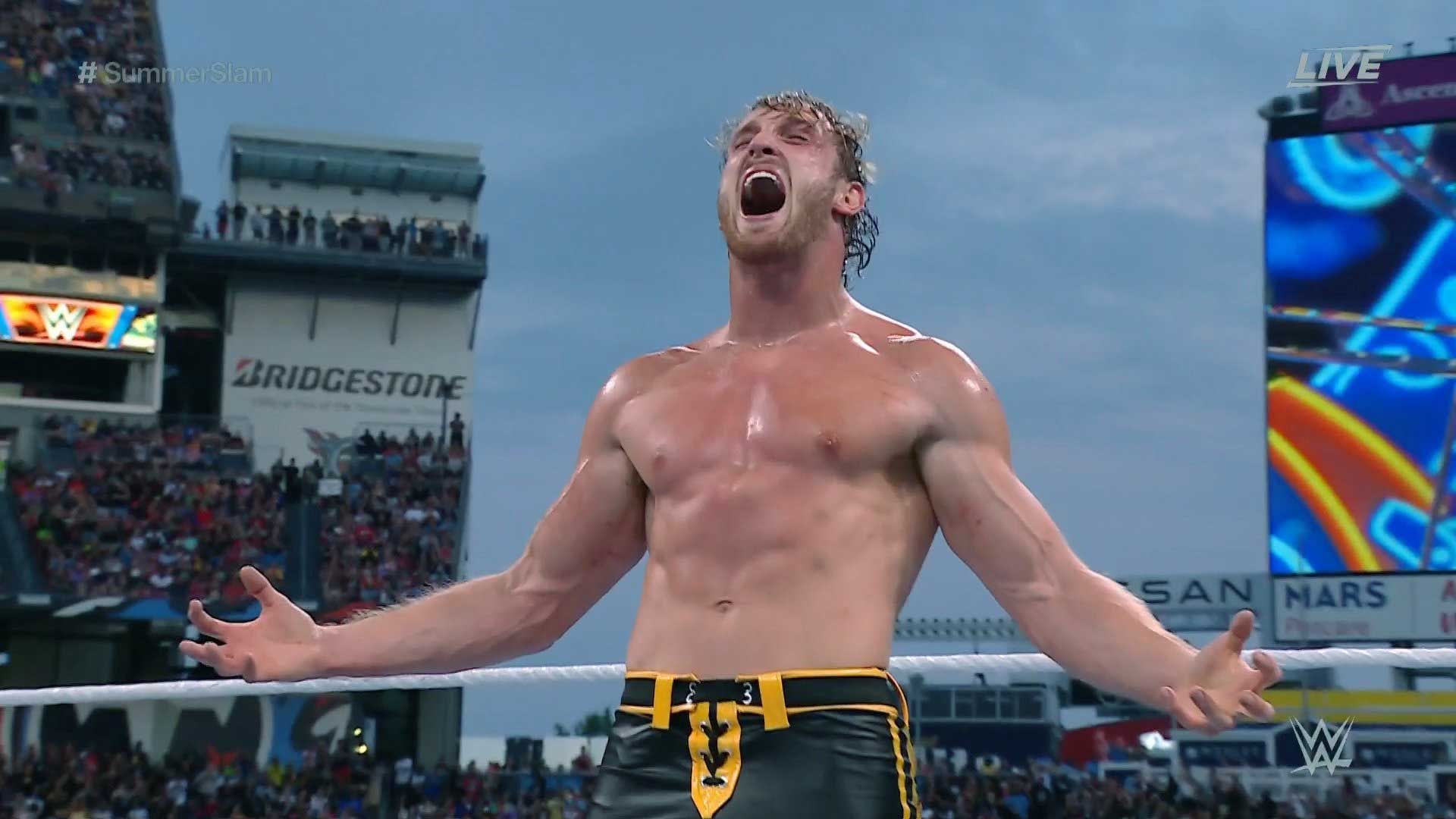 Until now it seems, because SummerSlam was filled with smart decisions that indicate where the next few months might take us. Edge returned, turning against his own stable and igniting a potential angle that once seemed so dry, all because Triple H has likely seen the flaws and done everything he can to address them. Don't force your superstars into roles they aren't passionate about, work with them and take on advice to create the best show possible for both the athletes and us watching at home. It isn't real, but the drama is supposed to make us feel passionate, wanting to support the heels and faces involved as they strive for victory. Without that, wrestling is meaningless, and WWE has finally realised that shortcoming. It only took the better part of a decade, but we're getting there.
The main event featuring Brock Lesnar and Roman Reigns also kicked ass. We've seen the two face off so many times in the past couple years that we all expected this match to be drenched in predictability. Somehow it wasn't, all because Triple H must have known that the fans had seen this all before, and it needed to change in order to hold our interest. This was solved by having Brock Lesnar drive into the arena with a giant construction vehicle and using it to pick up his opponent before slamming him into the canvas.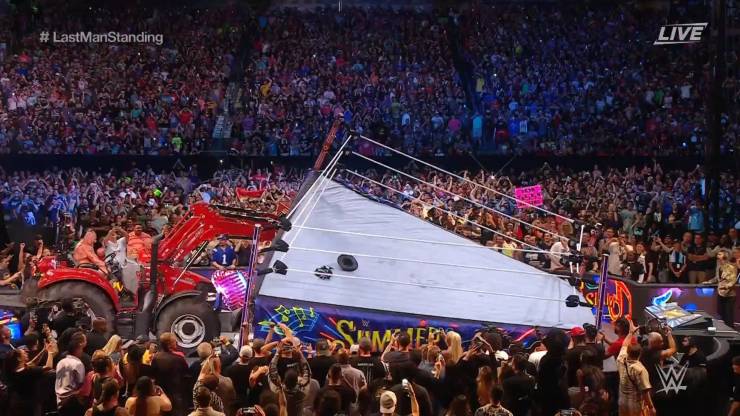 In order to avoid defeat later in the match, he even lifts the entire ring up with the machine, a set piece we have never seen in wrestling before. It was amazing, and so ridiculous that part of me couldn't believe this was happening. Brock only accepted defeat when a number of other superstars interfered by beating him to a pulp and covering him in debris in order to prevent him getting up as the referee counted him out. Reigns kept his title, but couldn't defeat the Beast Incarnate in a straight fight. For the first time in ages, he felt like an unstoppable force. For a part-timer we'd all grown a bit bored with, turning that reputation around in a single match is no easy feat, but WWE somehow managed it.
I left SummerSlam excited about the WWE for the first time in months. I normally only tune in for the big shows and avoid Raw and Smackdown, but now part of me is tempting to watch purely so I can see this changing of the tide as it plays out. Even more drastic changes could be on the way, and I hope this new era can help the company recapture its former glory.
Source: Read Full Article