Calling all cat lovers, Stray is out next week, July 19. To celebrate, the game has partnered with real-life brand Travel Cat to design some limited edition Stray-themed travel backpacks and harnesses for your feline friend. Pre-orders are live right now, so get them before they're gone!
You can pre-order your Stray Travel Cat merch here. The backpacks will be able to carry 25 pounds of cat, and the harnesses come with reflective nylon leashes so people won't accidentally get tangled up in them.
Stray is a game about a tabby cat getting transported to a world filled with robots and machines. He then tries to return to his family by exploring the new city he finds himself in. However, this is very dangerous, and no one wants their cat to be in danger. This gear can be used to take your kitty out and about while making sure they don't run off and fall into a different dimension.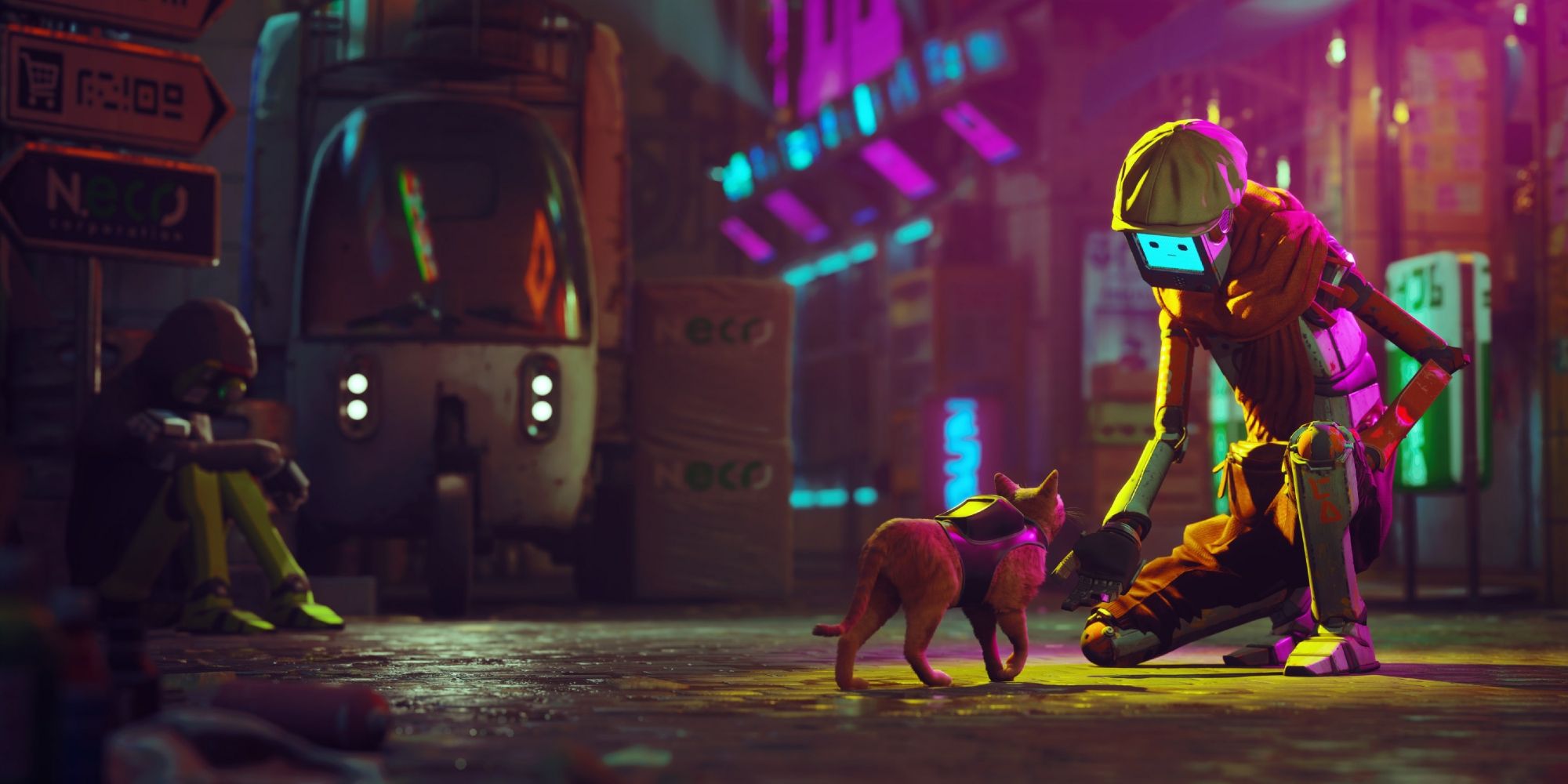 But what makes this merch related to Stray other than the fact it's stuff for cats? Well, the harness is a replica of the one worn by the tabby in Stray, so now your feline friend can look nerdy and fashionable. Unfortunately, it doesn't come with the cute little robot companion from the game, B-12 – but maybe you could try making one out of a drone?
In other Stray news, the game is getting a physical release in September. It's also launching as part of PS Plus on day one, so the physical edition is only for diehard fans. It will be available on both PS4 and PS5 September 2, in both Europe and the US. There's also a collectors edition that comes with a a big poster, some art cards, a premium holofoil sleeve for the game itself, and a patch you can stick on your jacket.
The game's trophies have also been listed, and some of them want you to simply laze about like a house cat for a bit. Scouring a robot world must be knackering, so it's good to encourage a little rest.
Source: Read Full Article