2019 has been Minecraft's biggest year in quite some time, cemented by the fact that the 10-year-old title was the most viewed game on YouTube, amassing over 100 billion views. Considering the game's age, its success over the past year should be seen as nothing less than a testament to just how compelling its creative system has proven itself to be over the last decade.
The biggest contributing factor to Minecraft's resurgence and ability to draw in such a large audience has undoubtedly been PewDiePie's renewed interest in the game. PewDiePie held the crown for the most subscribed channel on YouTube for years, and the content creator spent plenty of time making Minecraft videos over the past 12 months. With his 102 million subscribers, PewDiePie might not have singlehandedly brought Minecraft back, but he certainly played a role.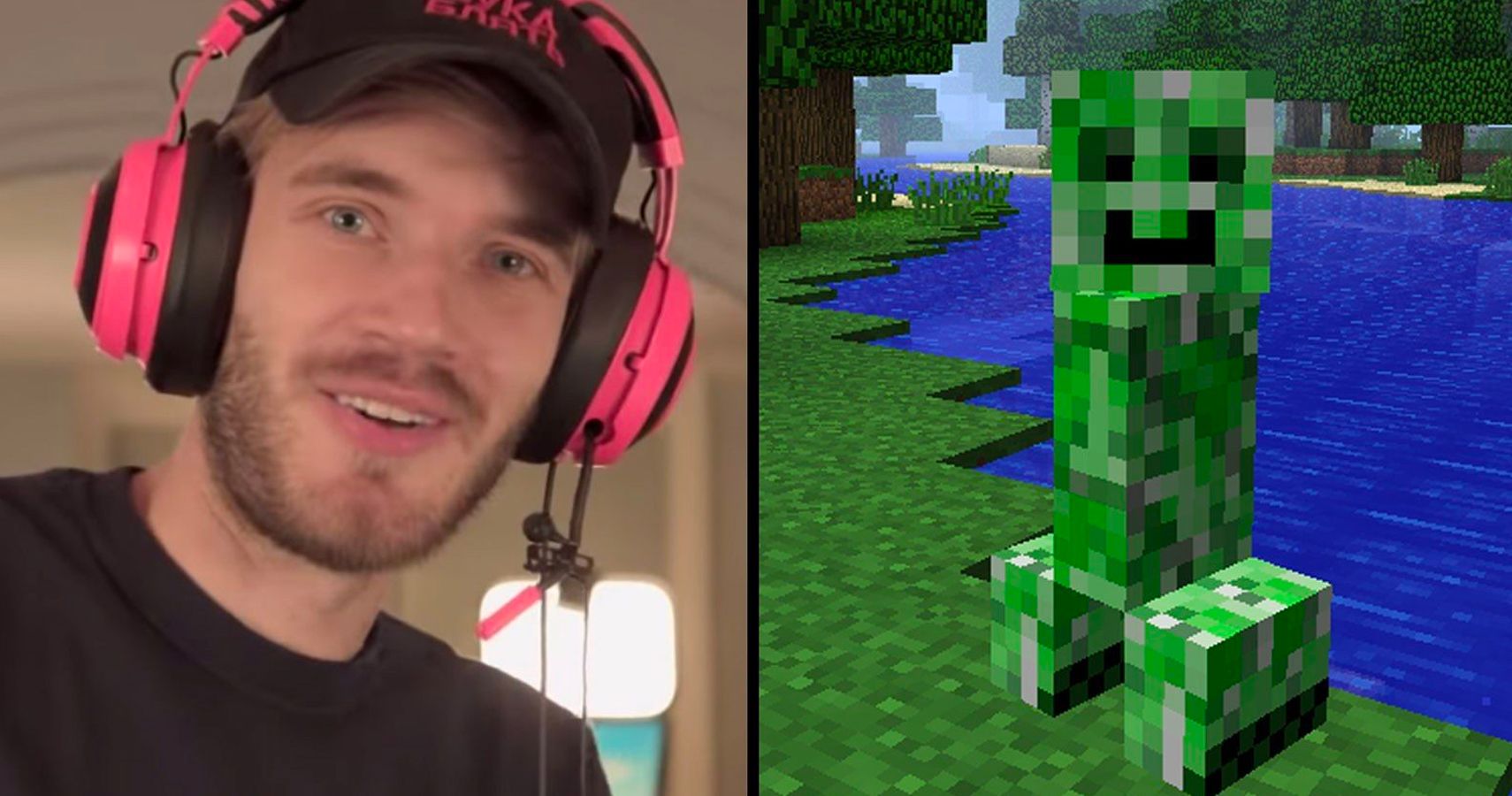 Although certain content creators may have had a hand in Minecraft's resurgence, the game itself is the main reason why people are still playing it. The incredibly deep level of creative possibilities that exist within the game is what has been able to keep players hooked since 2009. From creating entirely new games, recreating real life locations, and building insanely detailed structures, Minecraft has been a creative hub for gamers, allowing them to explore their imaginations to incredible lengths.
Minecraft's revisited hype may have died down a bit since the summer, but it has remained relevant on several platforms and even inspired a new animated web series on ArcadeCloud called Block Squad. In November, the game sat at the #13 spot on the most streamed games of the month, and creators are still putting out tons of Minecraft content.
Minecraft doesn't seem like it's planning to take things easy in 2020, and a brand new Minecraft game, Minecraft Dungeons, is scheduled to be released earlier in the year. Instead of the creative hub that is the original Minecraft, Minecraft Dungeons will allow players to explore randomly generated dungeons with a group of friends, and looks like a Minecraft version of the Diablo series. Either way, things are looking up for the game, and after a decade, it's safe to say that Minecraft doesn't plan on going anywhere soon.
Source: Read Full Article