A bunch of Star Wars Jedi: Survivor details were just confirmed, all thanks to a Steam page that seemed to go live far too early. Among those details is the fact that the sequel will let Cal wield blasters, as our hero apparently put the five-year gap between games to good use.
This is confirmed through one of Jedi: Survivor's pre-order bonuses, which advertises a new blaster set to use in combat. This has since been removed from the page, but we managed to grab a screenshot while it was still live. The Steam page also confirms that there will be new force abilities and lightsaber styles on top of this, meaning we can expect a lot of changes to Cal's fighting mechanics in the sequel.
Altogether, there seem to be two unique blaster sets you can pick up in the pre-order. One, which will be given to anyone who pre-orders the base game, gives you the "combustion blaster". But if you upgrade that purchase to the Deluxe Edition of the game, you get the "DL-44 blaster" on top of that.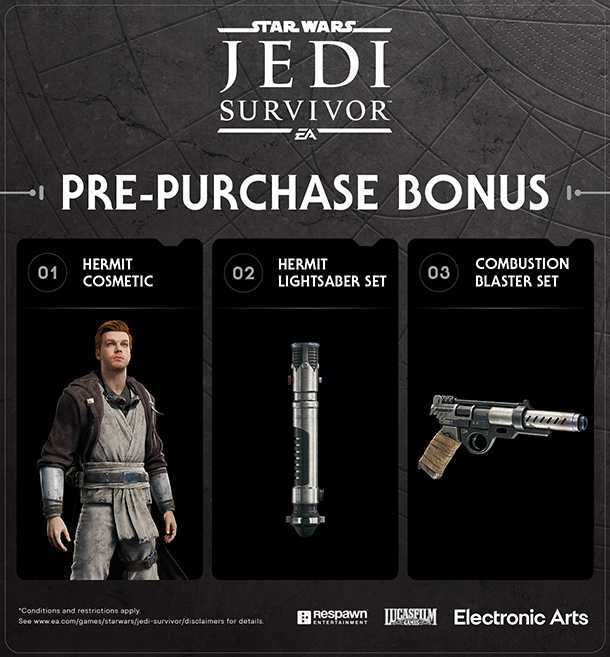 Even if you're not interested in any pre-purchase cosmetics, the existence of these bonuses heavily implies that blaster combat will be a feature in the sequel, rather than just Cal's fancy souls-borne lightsaber moves.
This is a developing story.
Source: Read Full Article