Captains, get to your ships, the next battlestations alarm is about to sound off. Cryptic Studios recently announced the next Task Force Operation coming to Star Trek Online, titled with a phrase all Trekkies know, Best Served Cold. The Operation is scheduled to launch on November 12 for all STO players, and is scheduled to last for three weeks.
Best Served Cold will be the featured Task Force Operation (TFO) for November, offering Captains level 10 and higher the chance to participate and earn in-game rewards. According to the official announcement, the "first completion of this mission on an account each week will grant a Featured Episode Weekly Reward Box." Captains who complete Best Served Cold on 14 different days during the Operation's run time will earn themselves some precious dilithium, some marks, and the Grand Prize: the Nanopulse Targ Combat Pet (for PC players), or Molor's Flaming Sword (PS4 / Xbox One players).
TFO Best Served Cold features a story mission involving Klingon Captain Aakar (voiced by Robert O'Reilly). Aakar has somehow obtained a devastating computer virus and plans on using it to enact a prison break at Rura Penthe. You and four other Alliance Captains will have to team up to have any chance of putting an end to Aakar's plan. Your team's mission will have three objectives: Get to Rura Penthe quickly, avoid falling into the trap Aakar has set for you, and defeat them in battle.
Provided you manage to do all that multiple times throughout the length of the Operation, you'll earn one of the two Grand Prizes. The Nanopulse Targ Combat Pet or Molor's Flaming Sword. The Nanopulse Targ Combat Pet can be called to aid you in ground combat with its deadly energy blade-tusks. The targ will also be available on the Zen store starting November 12, 2020, priced at 800 Zen. However, during a special introductory period running from November 12 until December 3, 2020, the targ will be priced at %50 off (400 Zen).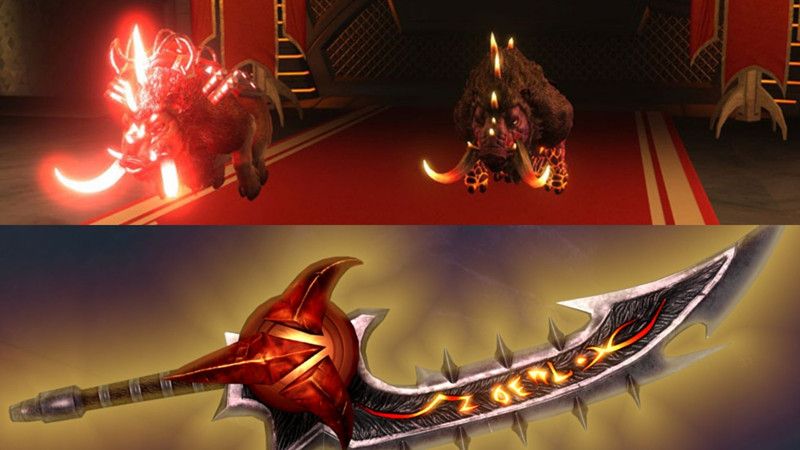 Molor's Flaming Sword allows players to use their Chain Pull Attack to reach enemies at a distance. The keen edge and blade spikes help Molor's signature weapon do increased damage, along with setting them ablaze.
Read the official announcement, It Is Very Cold…in Space, for more info, including a few details on the Targ of Gre'thor Combat Pet.
Source: Read Full Article