League of Legends never used to be my thing. I don't like MOBAs, the community seemed super toxic, and there wasn't enough substance to its universe on the surface to keep me immersed. Then Arcane came along, a show which felt engineered to pull my homosexual ass into the fandom as it became my newest fixation.
All of a sudden it was my everything, sitting alongside She-Ra and The Owl House as one of the most progressive examples of sapphic romance in animation. The second season could still be years away, but the immersive narrative, excellent world building, and relationship between Vi and Caitlyn has kept me invested during the long wait for more.
Along comes Star Guardian to deal yet another blow to my gay ass. It's a ten-week event which Riot Games describes as a "tribute to the magical girl (mahō shōjo), an anime genre that empowers young women, shows the importance of good friends, and celebrates authentic representations of one's self." It takes beloved champions from the existing universe and throws them into an alternate plane of existence. One where they attend school by day and become magical warriors by night, all while building relationships and growing as people that fans have long fallen in love with.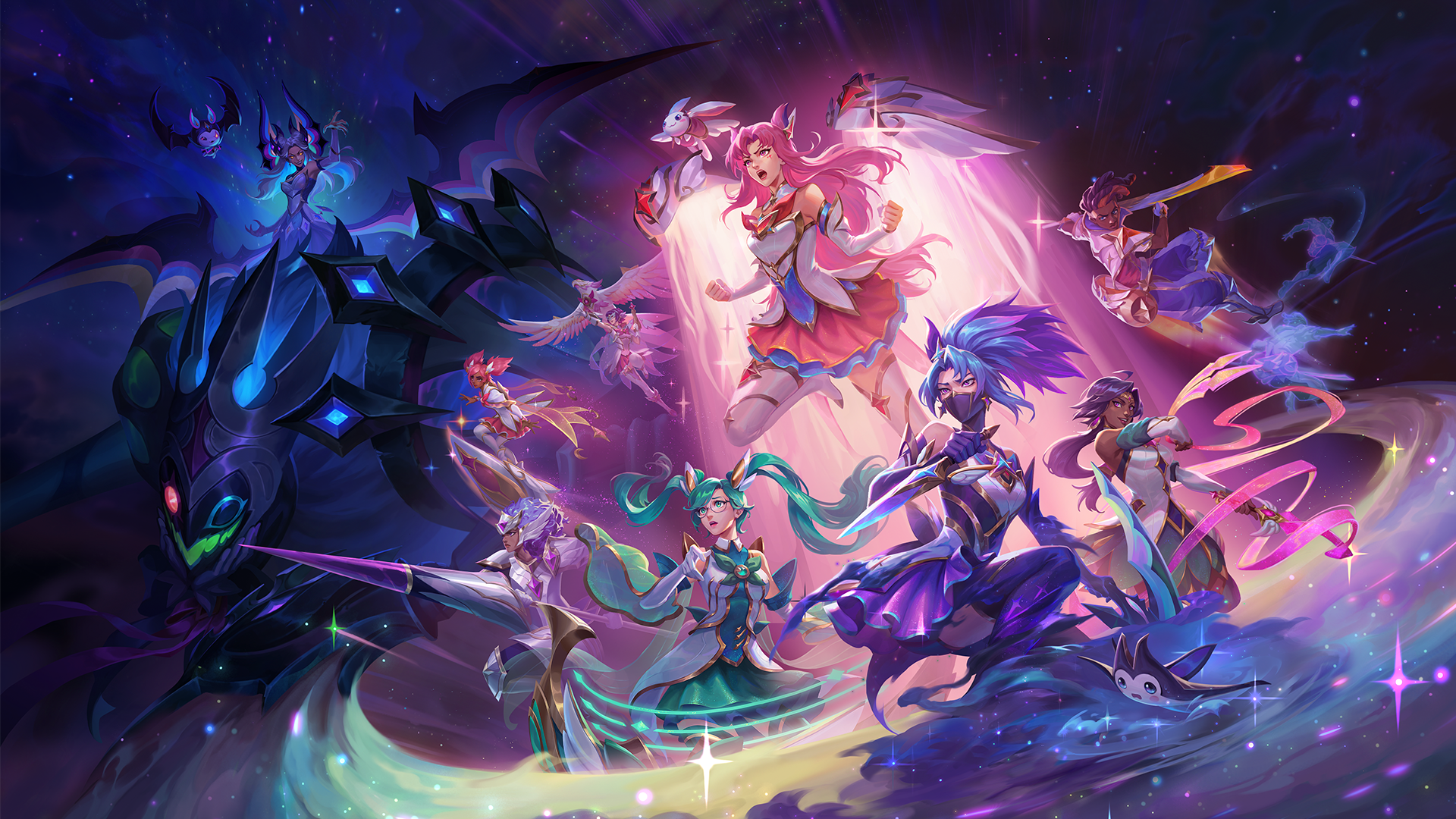 It looks incredible. Riot Games has already released multiple teasers online alongside an extensive playlist of original music from a bunch of talented artists in the form of Sessions: Star Guardian Taliyah. It's full of bangers, with the musical theme being built upon further with this week's release of a new track and music video from Porter Robinson. I will preface this next section by saying he is probably my favourite EDM artist working today, with his music often focusing on hope, love, and finding purpose in the world and people around you even when all seems lost. Things get better, and his music wants us to keep on going.
Knowing this, he's the perfect individual to lend his talent to this campaign, with Everything Goes On following two Star Guardians – Kai'Sa and Akali – as they come to terms with loss and figure out a way to move on alongside their new comrades. The album art has the two characters linking pinky fingers, looking towards the horizon in search of whatever comes next. Even if the future happens to be clouded in mystery, they are in a position to face it together. Fans have been losing their minds at these sapphic crumbs, expressing equal amounts of excitement and shock as Riot Games revives a pairing many thought lost forever. Yet here it is, front and centre of League's biggest campaign since the launch of Arcane. You could argue it isn't gay, but considering the theme of Star Guardian and all the clues coming as part of the art and music, they are far more than gals being pals.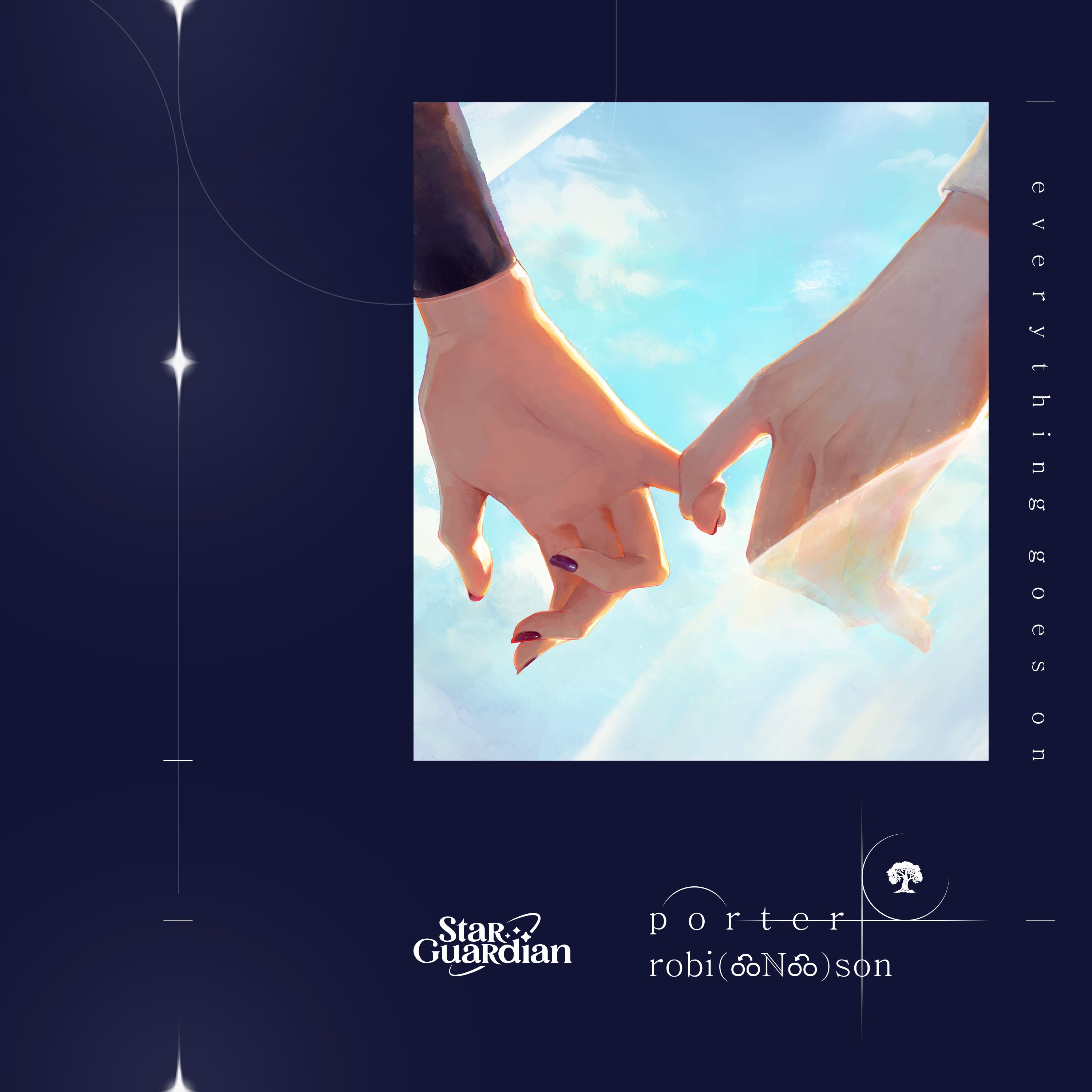 Of course, it isn't all sick tunes and fruity vibes. Star Guardian will also see a selection of skins, game modes, cosmetic content, and other such things unleashed across the entire fictional universe. League, Runeterra, Teamfight Tactics, and Wild Rift are all set to receive oodles of new goodies for players to earn, many of which take inspiration from classic magical girl anime to place champions in obscenely fabulous outfits. That comes alongside new merchandise littering the Riot Store that I will restrict myself from picking up just because it looks pretty and is probably gay. I really am that basic, just make two girls kiss and I'm there. Porter Robinson is here too, so this campaign feels precision engineered to target me and me alone. I got a tattoo inspired by his album art last weekend, I'm that much of a simp.
His music inspires a lot of hope, with his latest album Nurture being a big source of relief when my brother passed away last year. Songs like Look at the Sky and Something Comforting explore the impossibility of moving forward and becoming trapped in a malaise of your own self-destruction. But it also stresses how worthwhile it is to come out on the other side, emphasizing the joy of working on yourself and embracing a future where things can go right, and the act of expressing your love, passion, and willingness to feel alive can help make things so much better.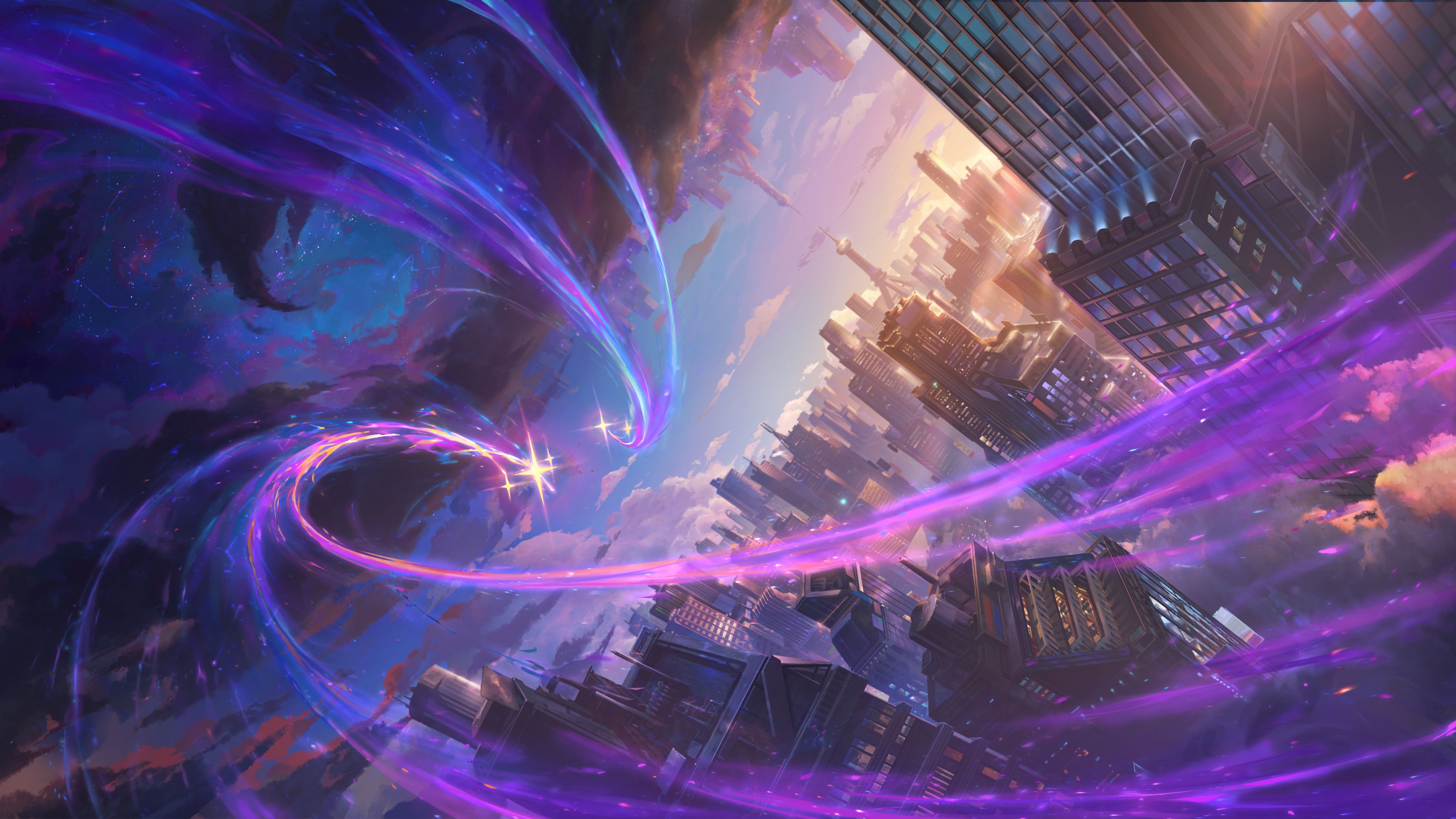 Family, mental health, love, loss, grief, and so much more are covered throughout the record, and are all themes young people today who have long grown complacent with where the world is going can confide in. Inspiration from classic anime and video games only further cement how well Porter Robinson fits in alongside Star Guardian. He injects his creativity into a universe which has long been aiming to be more progressive in the wake of more diverse identities and ways of expressing who we are.
Everything Goes On feels like the perfect distillation of that message. Life has us constantly facing personal obstacles that seem insurmountable, but placing faith in others and finding a way to survive and keep on moving is so, so important. Kai'Sa and Akali are doing just that and also happen to be super cute girlfriends. You heard it here first, and I hope Riot Games continues to build upon the League universe in ways like this, because it's certainly won me over. Keep an eye out for a deeper dive into the music video later this week.
Source: Read Full Article