Takaya Imamura, the former Nintendo artist that created Fox McCloud, Captain Falcon, and fan-favorite creepy elf Tingle, is now helping to create his own video game based on his retro sci-fi manga.
Omega 6 stars bounty hunters Thunder and Kyla (or possibly Kayla or Kaila, depending on the source) are searching through space trying to find both bounties and a new planet to call home. This sort of implies Earth has suffered some terrible calamity, but we're not told just what the cataclysmic event was. The manga is on Omake Books and is available in French for some reason, although additional translations are planned.
"After months of cryonic suspension in their spaceship, Thunder and Kyla are finally awake. They are bounty hunters, and the target they were chasing after has finally been located on an average planet," reads the translated manga description. "But just when they thought they'd make short work of him, their opponent Petrogaze turns out to be much tougher than expected…"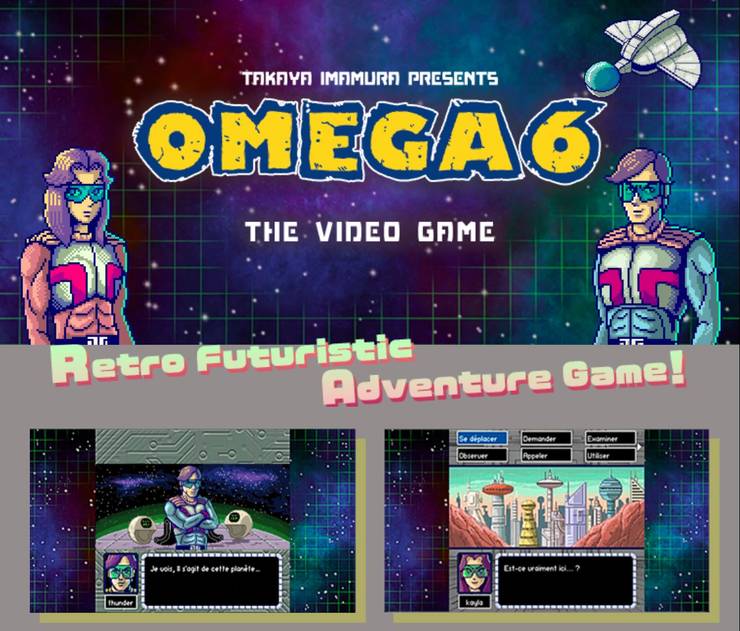 According to 4Gamer, Imamura just announced a new game based on Omega 6. Imamura will provide art direction and graphics production while the rest of the game will be developed by the Japanese studio Happy Meal. The game will be a pixel art text adventure that will feature new characters and expand on the Omega 6 universe. It will also be available in French in addition to English and Japanese, with an expected release of sometime in 2023 on the Nintendo Switch.
Imamura retired from Nintendo last year after 32 years with the company. Best known for his work on the F-Zero and Star Fox series, Imamura also designed the character Tingle in The Legend of Zelda: Majora's Mask. As noted by VGC, Imamura famously based his designs on Nintendo colleagues, with Tingle being based on composer Koji Kondo.
Striking out to make your own game is becoming much more common in the Japanese games industry in recent years. Case in point, Capcom producer Hiroyuki Kobayashi has partnered with NetEase to create his own games studio, GPTRACK50, which is hard at work making its first action game.
Source: Read Full Article