Spellbreak is shutting down. The magic-based PvP battle royale game will cease operations in early 2023 as developer Proletariat moves to support World of Warcraft following its acquisition by Blizzard.
"After more than four years of elemental magic and spell combinations, we've made the decision to end development of Spellbreak," Proletariat wrote in a statement. "The servers will be shut down as of early 2023. Thank you to the millions of players who have joined us in the Hollow Lands since 2018; it's been an amazing journey."
Although development first began in 2018, Spellbreak's official release came in September 2020. Our own Jon Bitner gave the game a four out of five review, praising its innovative and intense combat. "Spellbreak has quickly become my go-to battle royale," wrote Bitner, "and I'm excited to see what the future holds for this magical title."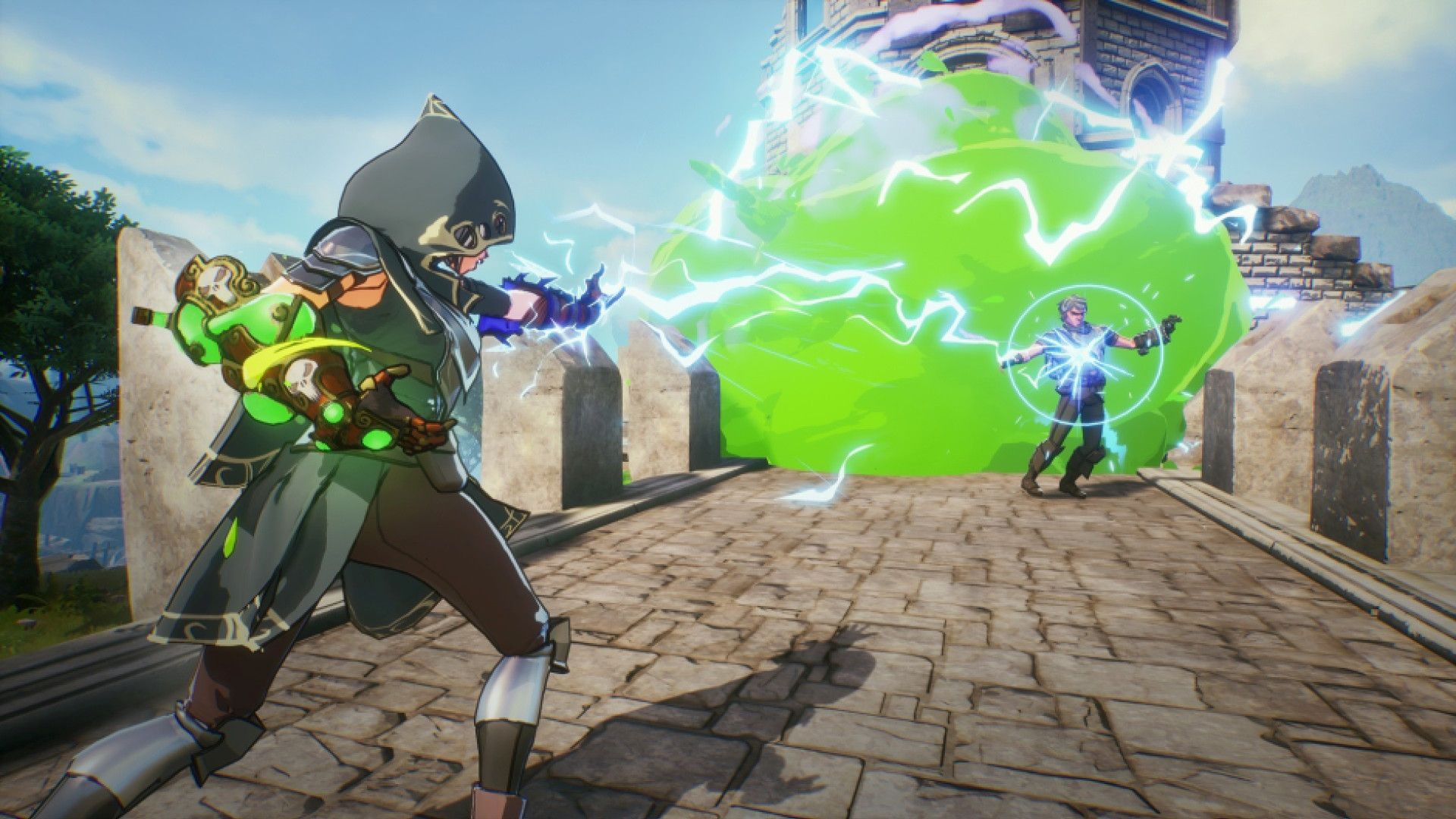 Spellbreak received a single large update in April 2021 where it replaced its team deathmatch mode with a 5v5 zone control mode. Spellbreak's average player count has been dropping steadily since then, according to Steamcharts, with only 165 players on Steam in the past 30 days.
As reported by VentureBeat, Proletariat will move to support World of Warcraft and its coming Dragonflight expansion after being purchased by Blizzard Entertainment. Proletariat brings 100 employees to the embattled Blizzard, which is facing allegations of sexual discrimination and harassment in a lawsuit from the California DFEH.
"We had a very kind of open and transparent conversation about this," said Proletariat CEO Seth Sivak. "And I think the Blizzard team recognized some of the challenges they've had. In some of the earliest conversations, we discussed just how they were looking at continuing to improve the culture and continuing to make a great place for developers to work. That was encouraging. Obviously, there is a lot of work to be done to continue to make an awesome place for developers to work. But we were pretty happy and satisfied with the direction that teams are going."
Proletariat's purchase is just another sign that Blizzard is having difficulty retaining talent. Vicarious Visions, makers of Tony Hawk's Pro Skater 1+2, were folded into Blizzard earlier this year to work on the Diablo franchise. With Proletariat supporting WoW, it appears Blizzard's legacy staff is largely working on Overwatch 2.
Source: Read Full Article