Sons of the Forest has been delayed yet again, this time to February 23 next year, but developer Endnight Games says that this is the "one last" push back before its launch.
"Due to the scope of our new game Sons of the Forest, it has been hard to pinpoint an exact release date, and today we have to delay one last time," Endnight tweeted (thanks, Eurogamer). "Giving us time to complete the polish we feel is needed, we will release Feb 23, 2023, priced at $29.99 USD."
Sons of the Forest was initially planned to launch in May of this year, but it was delayed to October and now February of next year, but Endnight stressed that this is to establish its "vision of the next step in survival games". It's building on the first Forest, an indie hit that saw you scrambling out of a plane crash in search of your son on a remote island filled with monsters and cannibals. So a lonelier Lost.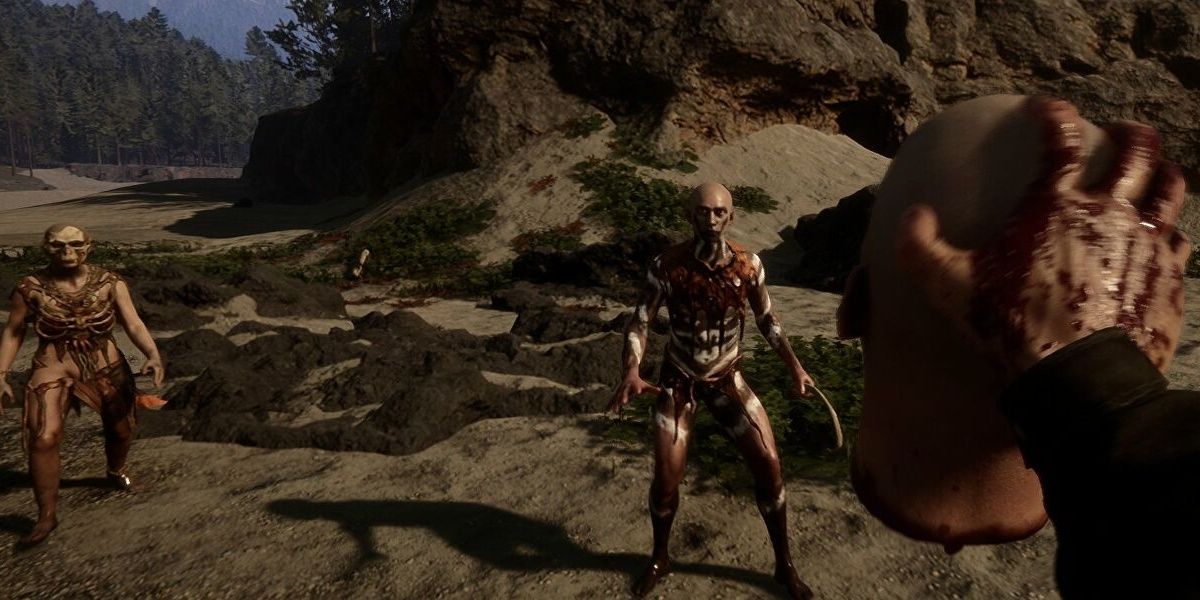 Sons of the Forest was first announced two years ago in 2019, a year after the first game was released – details are scarce on the story but fans are speculating that we might be playing as Timmy, the child from the first game. We also know that it starts with a helicopter crash, similar to the first game's passenger jet mishap, leaving you stranded in a – you guessed it – forest.
We also know from the various gameplay trailers that we'll be pitted against even more grotesque mutants and cannibals than before. But now we're armed with stun batons, shotguns, axes, crossbows, and other makeshift weapons. The guns are new and that's thanks to who we crashed the helicopter with – some armed commandos. They came prepared, certainly more prepared than some holiday goers, and that means we have a (slightly) bigger arsenal to fight back with. But there are also tougher monsters, so it evens out.
Those same tough guys get shredded by monsters, so guns aren't everything.
Source: Read Full Article