Sonic Frontiers is a hit with fans, opening to the highest Metacritic user score in the series so far. At the time of writing, the PC version of Sonic Frontiers is sitting at an 8.9/10 on the site, beating fan favourites such as Sonic Adventure 2 and Sonic Generations.
This comes as Frontiers was also treated by surprisingly high critic scores for a modern Sonic game, as many found themselves pleasantly surprised by the Blue Blur's latest outing. The critic score currently sits at 72/100, tying with Sonic Heroes and Sonic Adventure 2 Battle.
Both the PC and Switch releases of Sonic Frontiers take the lead on the user score front, just about beating Sonic Mega Collection Plus, a compilation title that launched back in 2004. As for mainline entries, it's the Wii port of the original Sonic the Hedgehog in second place, which sits just 0.4 points behind Frontiers.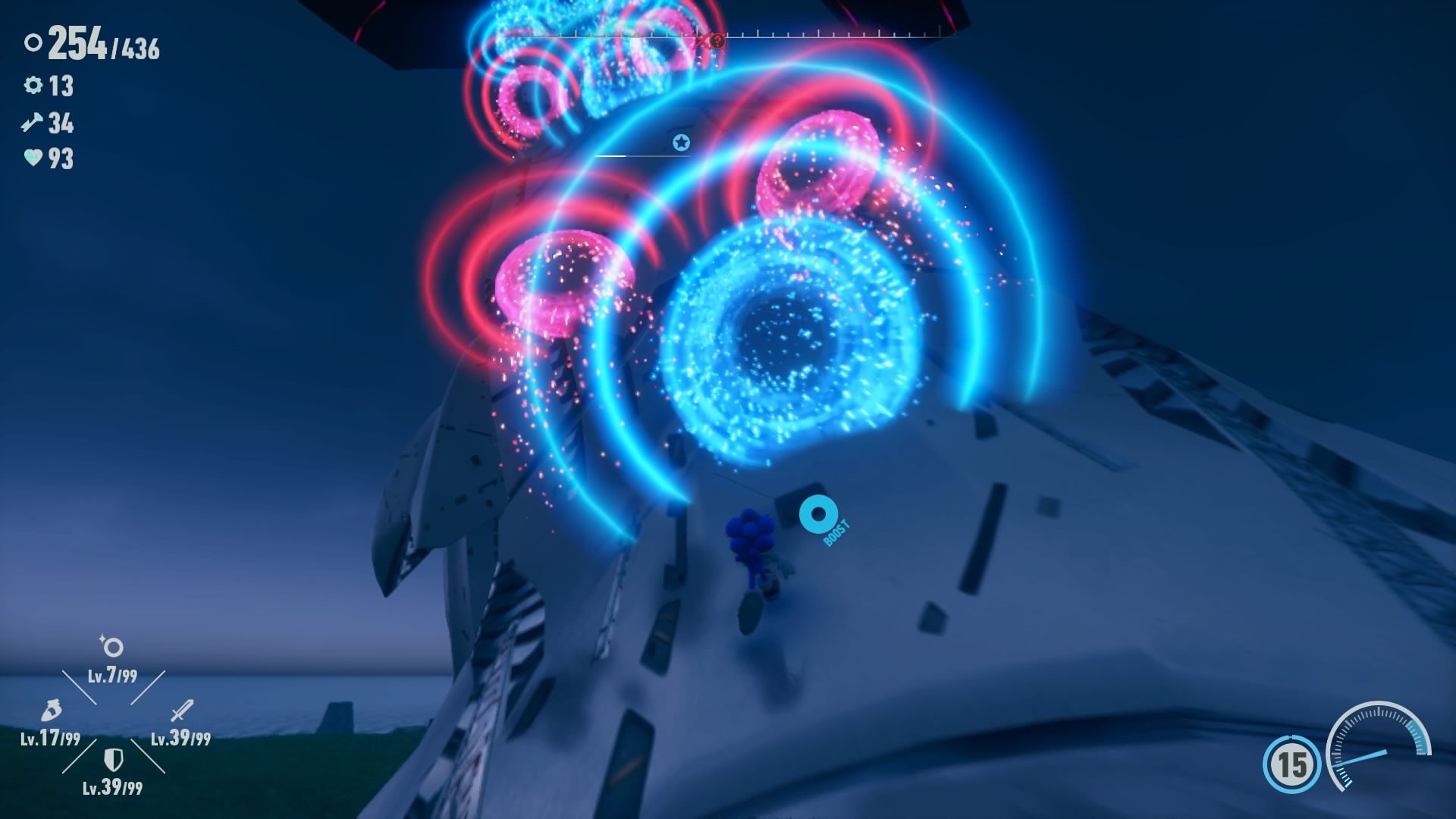 Even several hiccups in Frontiers' launch don't appear to be enough to put fans off. For example, the Series S release isn't hitting 60fps, despite being advertised as such. It also turns out that you can't download the DLC content after you've beaten the tutorial, meaning some fans have already had to start all over again. Add that to a pretty big pop-in issue in the open world, and there are plenty of reasons for fans to lower their score. Yet it seems that Frontiers' pros are outweighing the cons, as players sing its praises online, specifically commending its open world and boss battles.
But as we covered earlier this week, that isn't the only way fans are having fun. Players have been spotted having some fun with Sonic's new Cyloop ability, using it to draw everything from Among Us characters to uh, willies. And even that cool 'S' symbol we all used to draw in school. Truly, there is no limit to the imagination of players.
Sonic Frontiers is out now, and is available on Xbox, PlayStation, Nintendo Switch, and PC.
Source: Read Full Article