A Sonic the Hedgehog double pack for Nintendo Switch featuring Sonic Mania and Team Sonic Racing has popped up on Amazon.
One of 2017's more notable games was Sonic Mania. The title sought to bring Sonic back to his Genesis days, evoking what many claim to be the greatest era of the series. Most agree it was a rousing success. Its emphasis on classic, fast-paced gameplay transported players back to the '90s. Its positive reception made up for the negative reviews Sonic Forces would receive a few months later.
On the flip side, whereas fans were gushing over Sonic Mania's nostalgia trip, reception for Team Sonic Racing was much more lukewarm. Released in 2019, Team Sonic Racing put the characters in cars across many tracks. Unfortunately, the game didn't really make a dent. Crash Team Racing Nitro-Fueled released a month later, and garnered better reception. Still, Team Sonic Racing did do something unique by offering team-based gameplay.
Out of nowhere, Amazon (via NintendoSoup) listed a new physical Sonic double pack has appeared for Nintendo Switch. Priced at $39.99, the package is titled Sonic Mania + Team Sonic Racing Double Pack, and features the two named games. It's not known if both titles will be on a single cartridge. Sega has not discussed its existence. According to Amazon, the double pack will be released on October 26. Interested fans can pre-order it now.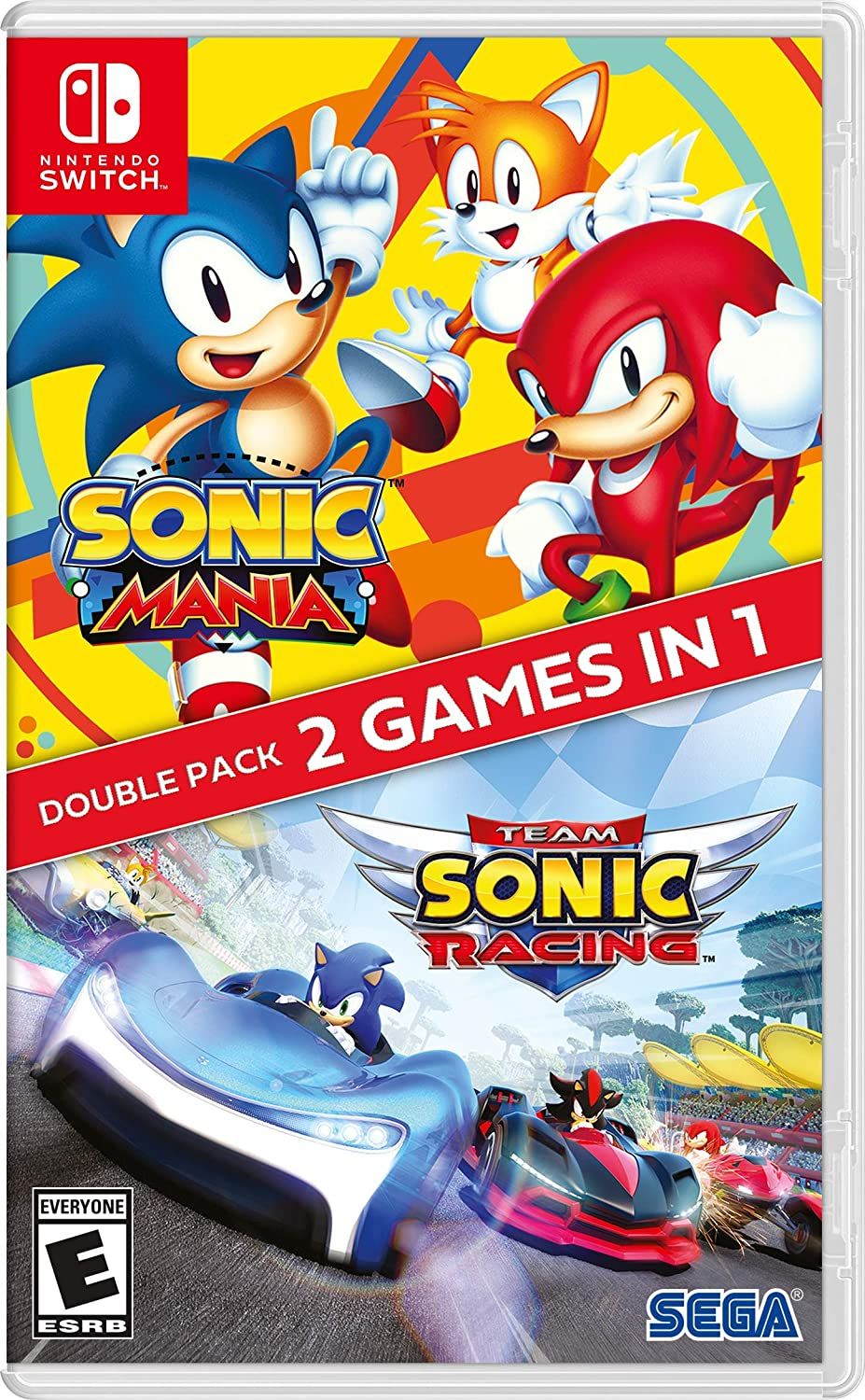 Considering buying both games digitally would cost $60, the double pack isn't a bad deal. This also isn't the first time Sega has released a double pack. The company also released a physical bundle of Sonic Mania and Sonic Forces, although not in North America.
Perhaps the Sonic double pack is Sega's way of tiding fans over until the next game. The company has been quiet regarding whatever it is working on. There was supposed to be news in April, but it was delayed. Hopefully, it won't be too long before Sega confirms something, even if it's just a title. After Sonic Forces and Team Sonic Racing, the company could use a hit like Sonic Mania.
NEXT: Sega Needs To Announce A New Sonic (And Soon)
Source: Read Full Article