Skull & Bones has been rated for the second time in two months, pointing to an imminent launch. Ubisoft previously confirmed the project is scheduled to arrive before next March, so the timing lines up.
Skull & Bones received a rating from the Australian Classification Board just this May, and now it has also received a rating from the Brazilian Advisory Rating System. It got a "16+" label, with its production year listed as 2022 (thanks, GamesRadar). This likely means the pirate adventure is nearly complete and may even be ready to set sail in the next six months.
There are no additional specifics in terms of what you can expect from the world of Skull & Bones, however, from the previous rating, we learned that the title will have absolutely no nudity.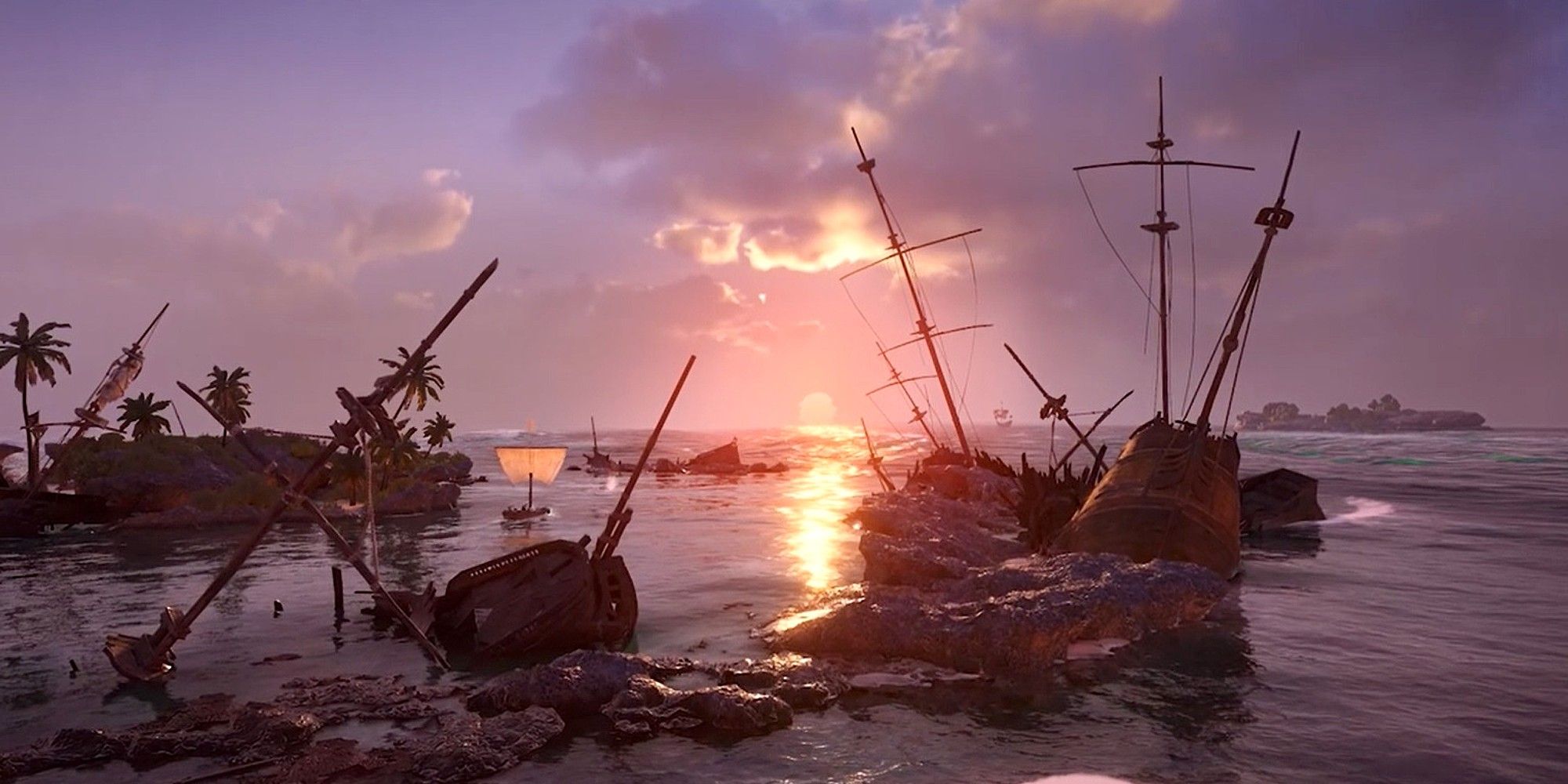 Another interesting hint we got today is that Skull & Bones has seemingly dropped the last-gen versions for good, as the game was rated only for PC, Xbox Series X/S, and PS5.
For those who remember, Ubisoft originally announced the game back in 2017, targeting PC, PS4, and Xbox One. In the past five years which have seen troubled development, it might be that Skull & Bones dropped last-gen, although Ubisoft has not commented or clarified. All we have to go off right now is the rating.
Not long ago, it was also announced that the Ubisoft Forward showcase won't happen this June but instead will air sometime later this year. Perhaps then we'll finally learn the exact launch date for Skull & Bones.
For a more recent look at the title in its current form, you can check out this overview from Skull & Bones' technical playtest. The footage offers a glimpse at the game's progression system, crafting, quests, and naval combat. And you should keep in mind that this is a "multiplayer first" game, intended to be played with your fellow pirate friends.
Source: Read Full Article