Steven Berghuis is the first card to receive a Path To Glory World Cup SBC in FIFA 23. It looks like an excellent card and it is likely to receive some upgrades over the course of the tournament. Worth doing? Let's take a look.
Berghuis plays for Ajax, comes in at 87 rated, and only requires one squad to complete. This short guide covers the pros of the card and whether you should spend your coins/fodder this early on in the promo.
How Much Is Berghuis?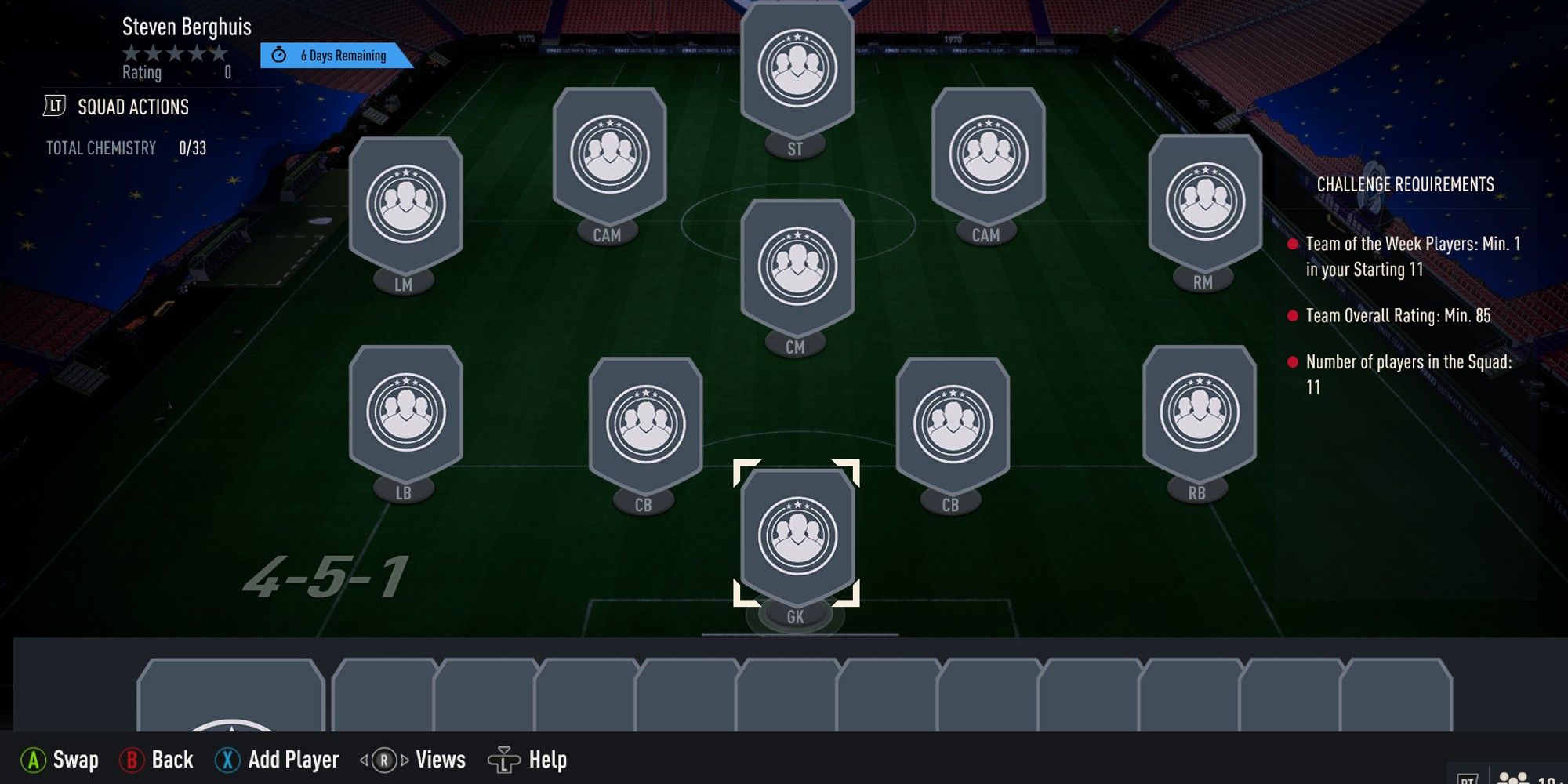 Berghuis is not an expensive card, and it may receive upgrades over the next few weeks. Here's how to complete it.
How To Complete Berghuis
To complete Berghuis you'll need to put together:
An 85 rated squad with one TOTW player
We're not sure how the market is about to react to this massive promo, so an exact price is hard to say. It should cost around 40 or 50k.
85 rated players are currently trading in the 8k-10k mark, although this promo may impact markets over the weekend
TOTW players can be grabbed for discard price, although this is also subject to change as people start dumping their fodder
Is The Berghuis SBC Worth The Coins? Should You Complete The SBC?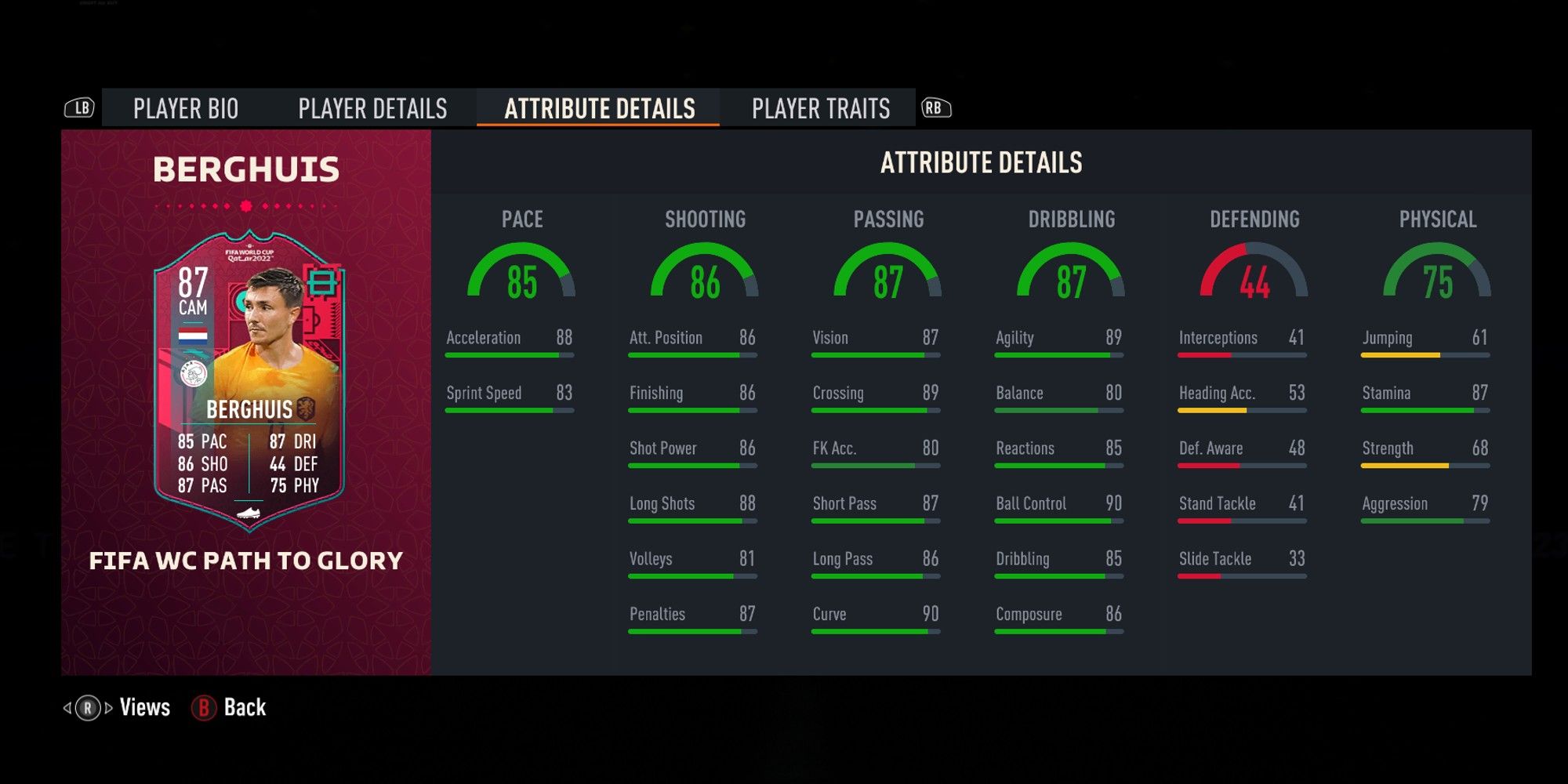 It seems like quite a few people are upset that the first card to receive a World Cup SBC comes from an off-league and might not be a completely useful player in the future. However, taking a look at this card's stats paints a different picture.
| | |
| --- | --- |
| Pace | 85 Pace overall, with 88 Acceleration |
| Shooting | 86 Shooting overall, with key stats in 88 Long Shots |
| Passing | Great passing, with 89 Crossing, 87 Short pass, and 86 overall |
| Dribbling | Great dribbling at 87, well-rounded across the board with great Agility (89) and good composure (86) |
| Physical | 75 overall, with the key stat being 87 Stamina |
This card looks incredibly well-rounded, and on the upgrade path (which could see stat boosts and weak foot/skill move increases if the Netherlands go all the way) will definitely improve over the next few weeks.
Berghuis also has four-star skill moves and three-star weak foot. Traits include Early Crosser, Finesse Shot, Outside The Foot Shot trait.
Are the Netherlands likely to qualify from their group? Yes, it is extremely likely. They are matched-up with hosts Qatar, Senegal, and Ecuador. You'd expect the Netherlands to do very well in this group. That guarantees Berghuis some early upgrades.
Overall
This is a fun, likely underrated card that will have you supporting the Netherlands over the next few weeks. For this low cost, we think this is a pretty great card. It links up with players like Danjuma, Van Dijk, plus the plethora of other high-rated Dutch Icons and future cards. For the fun of the World Cup, we recommend this card.
Source: Read Full Article