Lionel Messi receives a FIFA 23 Flashback SBC in celebration of his debut way back in the 2006 World Cup. The card is a little worse than his standard base gold card, but it comes with something Messi has been missing for a while: pure pace.
This short guide takes a look at how to complete the Messi card, including the cheapest players on the market that fit the requirements, as well as a deep-dive into the card's stats, playstyle, and whether this SBC is worth your coins in a busy FIFA promo season.
How Much Is Lionel Messi?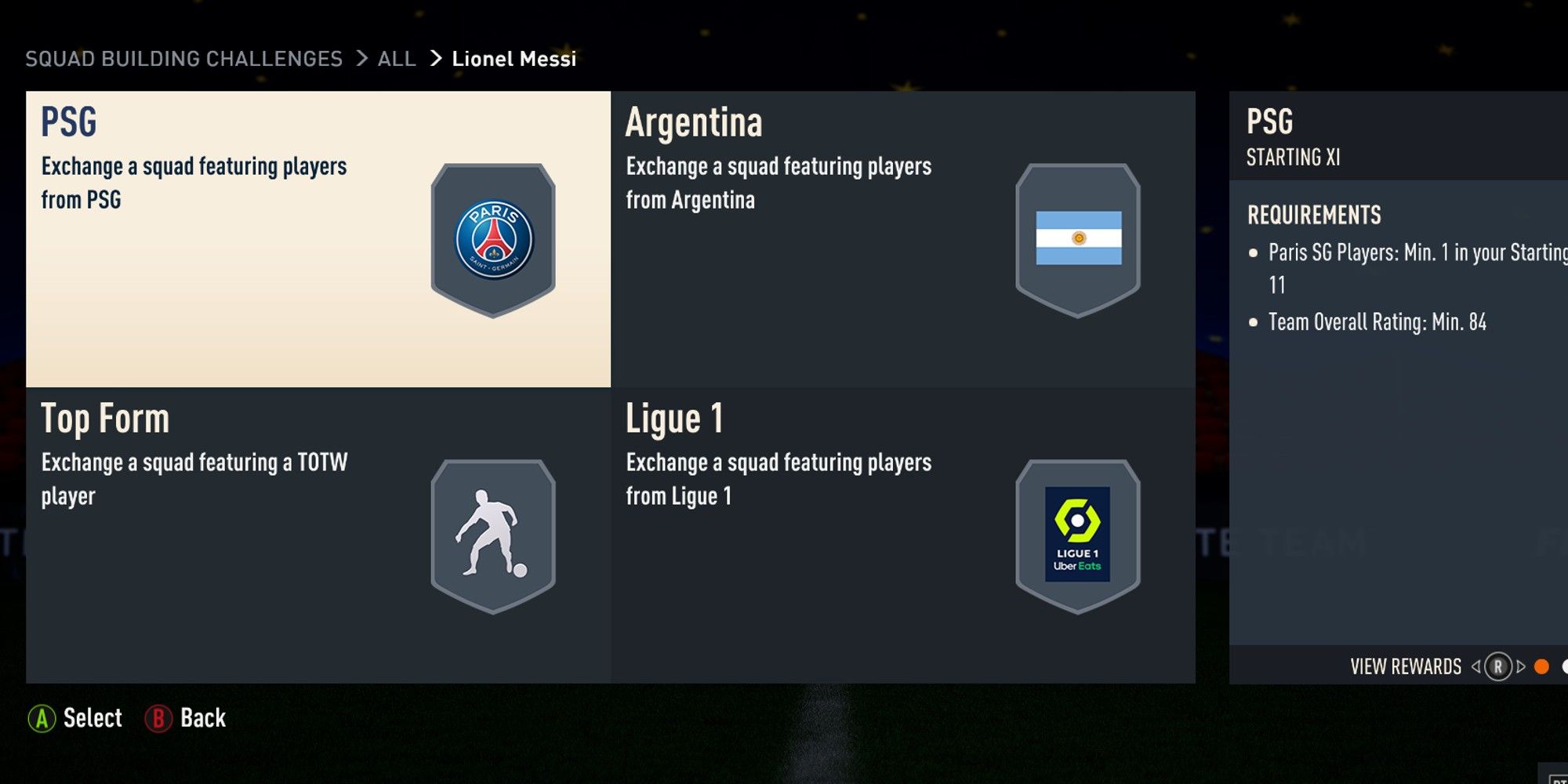 Lionel Messi is coming in at around 300k-320k as it currently stands, but prices may settle down for fodder over the next couple of days. Just as an FYI, Messi's base gold card is currently selling for 66k on the market.
How To Complete Lionel Messi
Here are the squads you'll need to enter to complete the SBC.
PSG: 84-rated squad with one PSG player
Argentina: 85-rated squad with one Argentina player
Top Form: An 86-rated squad with one TOTW player

The cheapest 86-rated players are currently selling for 12k-13k, such as Mendy, Coman, and Mahrez

Ligue 1: 87-rated squad with one Ligue 1 player

The cheapest 87-rated players are currently selling for 17.5k-18k on the market, such as Lloris, Robertson, De Jong, etc

There have been a lot of SBCs released today which means the fodder market is all over the place. Prices may change, but it's also probably a great time to sell if you're holding on to any fodder. They will fly off the shelves.

Should You Complete The Messi Flashback SBC?

Messi is Messi, which means the card itself looks pretty fantastic. Here's a look at some of the key stats.

| | |
| --- | --- |
| 90 Pace – This is where this card shines compared to the base gold card. You get a winger with 90 Pace and 91 Dribbling. The biggest complaint about Messi's card in this meta is that it's not pacey enough, although that doesn't seem to stop the card performing extremely well. | |
| 81 Shooting – Significantly lower shooting on the Flashback card, with a -8 to shooting. This is a substantial downgrade and will be noticeable in game. | |
| 86 Passing – Another downgrade on the base gold here, with -4 to Passing. Again, not as substantial as the Shooting, but noticeable enough. | |

Although there are some downgrades here, there are actually some other, hidden bonuses to the Flashback card.

Messi's Flashback has slightly higher Agility and Balance, which are definitely the meta dribbling stats
The Flashback also has higher Stamina at 82
There are no changes to Messi's Four-Star Weak Foot and Four-Star Skills, and Messi also keeps all those useful traits like Finesse Shot, Flair, etc

Overall

Overall, we think this SBC is a little bit expensive. The market in FIFA 23 has meant that players like Messi's base gold card have already crashed through the floor – the fact that you can pick up the 91-rated gold version of Messi for less than 70k means that this 300k SBC seems wildly overpriced. However, this card does have some benefits, and we know it's going to feel good to use. It's up to you, although we recommend giving the base gold a whirl if you want to try out Messi first.

Source: Read Full Article