Halo: Reach is killing it on Steam, to absolutely no one's surprise.
Halo has always been a big deal—perhaps even the biggest deal that Microsoft has ever produced outside of the Windows operating system. But keeping on the Xbox has always held it back. Now that it's been unleashed on PC via Steam, things are getting a little intense.
The first portion of the Halo: The Master Chief Collection arrived on Tuesday to record-breaking numbers. Halo: Reach hit 136,000 concurrent players on day one, landing it squarely in the top five games on Steam for that day. Then on Wednesday, that number climbed to 161,000 players.
Today, that number sits at 123,000 players which puts it at 10th overall. We suspect that has more to do with the fact that players just couldn't justify taking the full week off from work to play Reach and had to go back to their respective careers today.
Perennial favorites Team Fortress 2 and Rocket League are still in 8th and 7th places respectively, while Destiny 2 remains in 5th place following its release on Steam back in October. PUBG also remains in third place with 288,000 concurrent players, while Dota 2 and CS:GO top the chart with roughly half a million players each.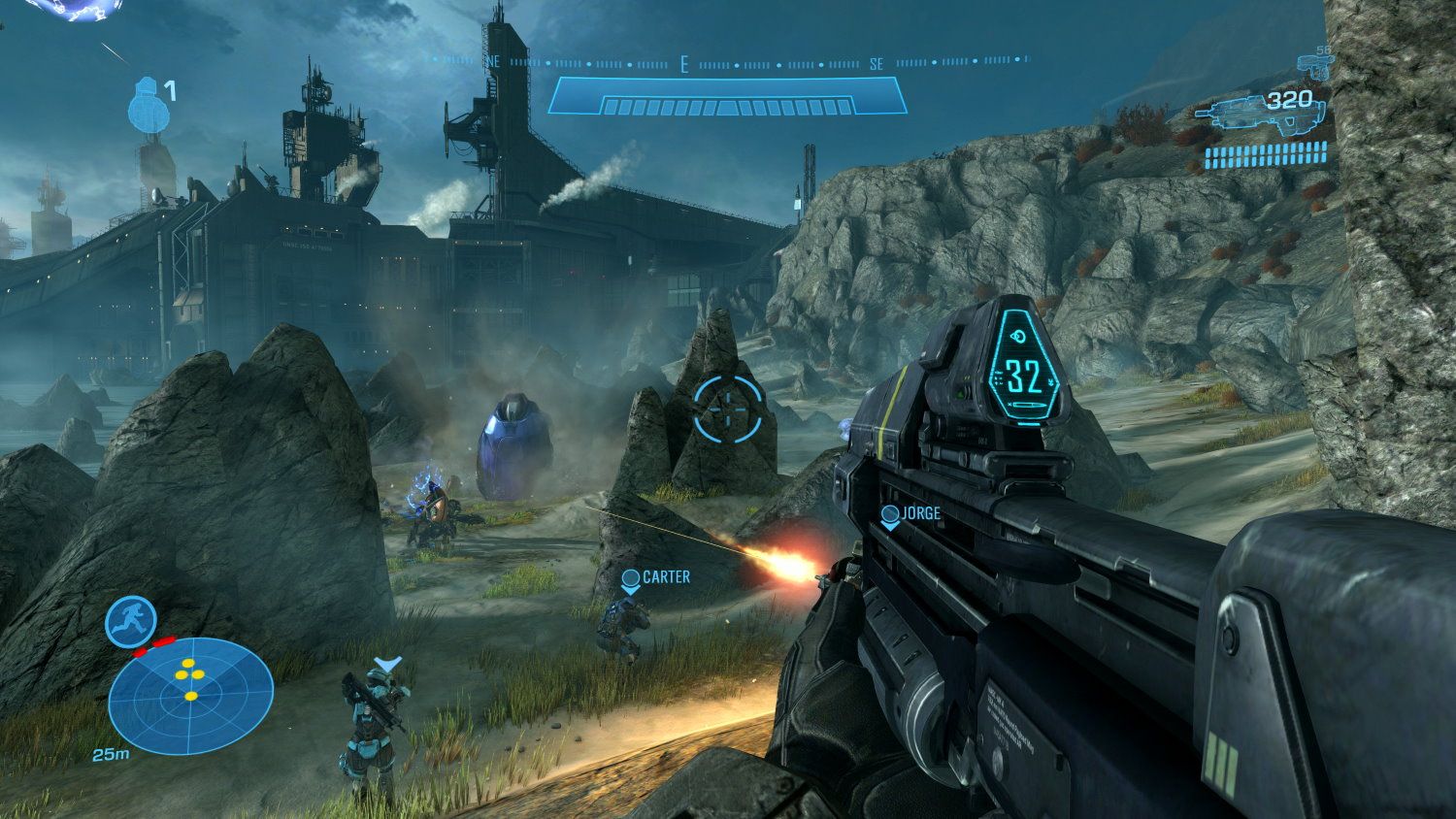 Expect to see a bump in Halo's numbers come the weekend when all those players get back some free time to devote to killing Covenant aliens.
The Master Chief's Collection price of $49.99 certainly helped Reach achieve its placement on the Steam Charts. Although Halo: Reach is first to arrive, it will be followed by remastered versions of the rest of the franchise, including Halo: Combat Evolved, Halo 2, Halo 3, and Halo 4. Each will get a graphical overhaul similar to what's showcased in Halo: Reach, as well as sound tweaks and other added features. Each game will be released in chronological order, so Halo: Combat Evolved will be next to arrive—although we still don't know exactly when that will be.
Source: Read Full Article