Secretlab is normally known for making gaming chairs, but a great chair is only as good as the desk it's paired with. So, Secretlab has decided to match their world-class chairs with its first-ever gaming desk.
The big draw to the Magnus desk is something Secretlab likes to call a "magnetic ecosystem." Everything clips to the Magnus via magnets, from the magnetic leatherette desktop mat to the magnetic cable anchors. Those cables can then be routed out the back of the desk thanks to a specially made cable tray with a hinged cover that keeps unsightly cables out of sight and out of mind.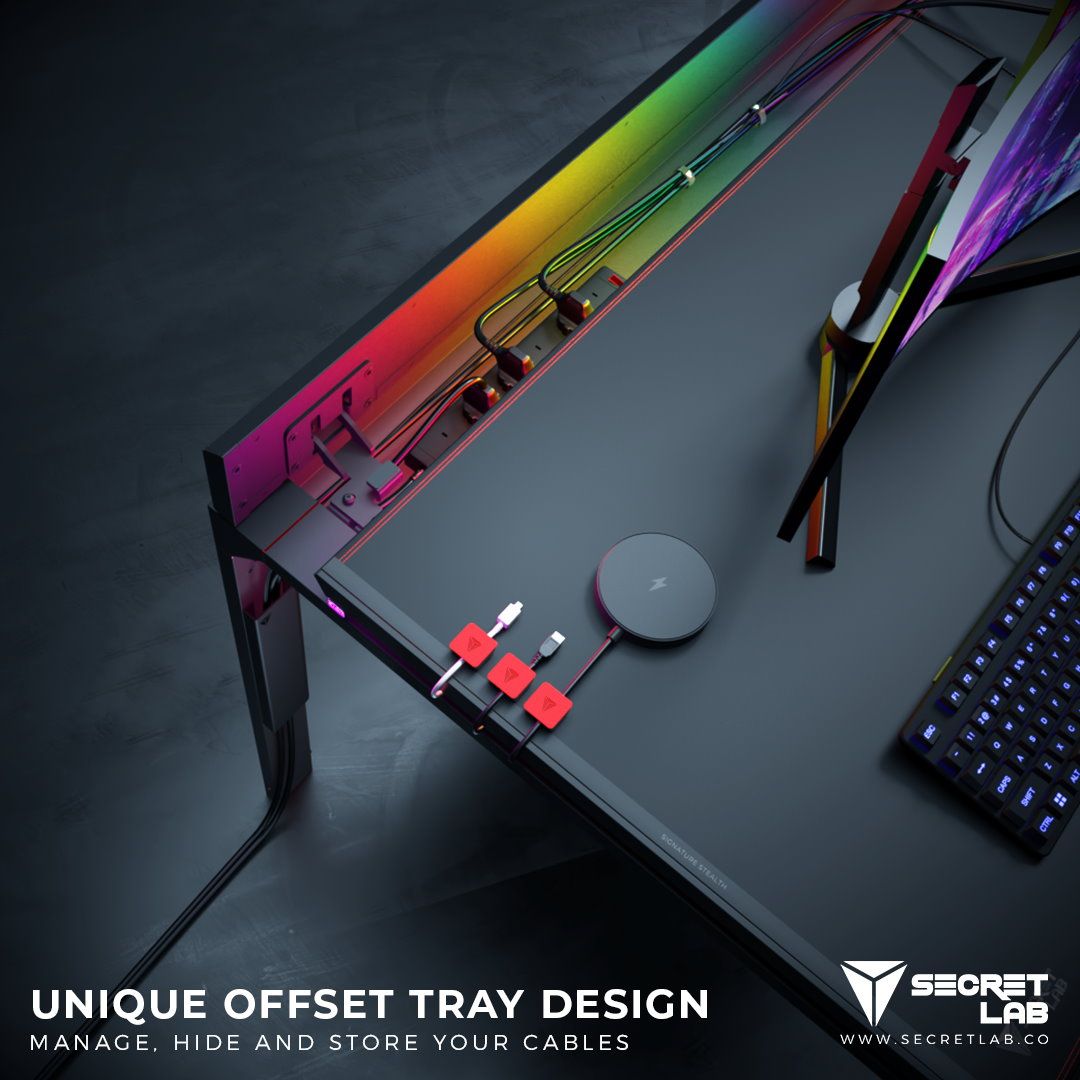 Let's start with the MAGPAD, the world's first magnetic desk mat. Made of soft leatherette, MAGAP rolls out evenly on the MAGNUS thanks to a magnetic back. There's no need to worry about the mat bunching up during even the most intense gamer sessions as everything is kept flat through magnets.
The MAGPAD is gold embroidered and features red stitching to match Secretlab's signature line of gamer chairs, but the company plans to partner with gaming brands to bring a selection of different MADPAD designs. Cloud 9 and Team Liquid are the first to sign on, with more to be revealed later.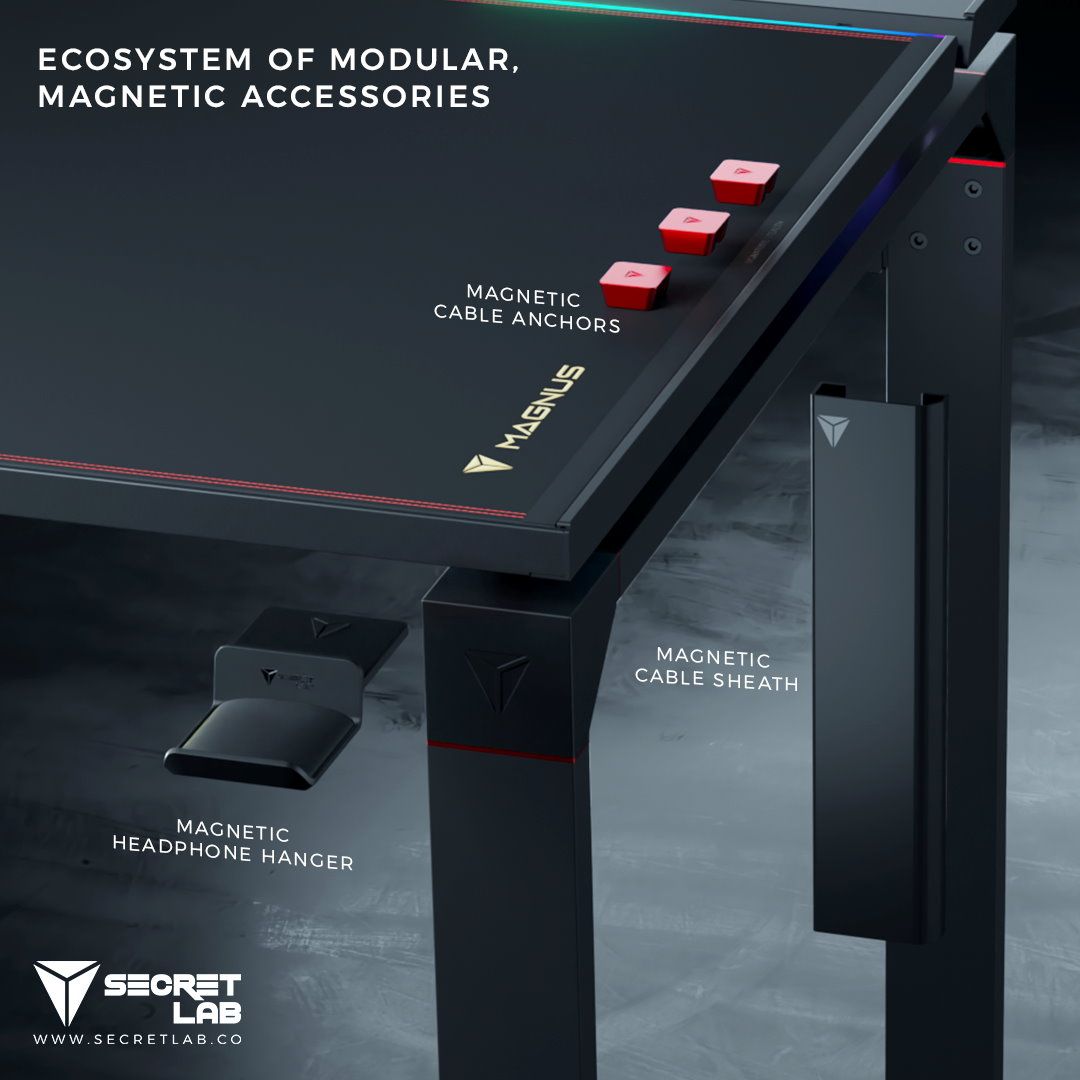 Cable management is a breeze on the MAGNUS thanks to an ingenious cable management system. First, cables get dropped into a cable tray mounted at the rear of the desk, with cables getting pinned down thanks to cable anchors. You can use provided fasteners to keep these cables bunched together, and a rear-hinged cover keeps all those cables out of sight. Then those cables get routed down one of the MAGNUS's four legs thanks to magnetic cable sheaths, keeping you from accidentally snagging a cable with your toe.
A magnetic headphone hanger can be placed anywhere on the MAGNUS's desktop, while MAGRGB magnetic light strips provide customizable ambient lighting thanks to 96 LEDs per meter.
The MAGNUS is set to arrive soon, with a price date to be announced at a later date.
Next: Mortal Kombat Director Explains One Of The Biggest Missing Aspects From The Movie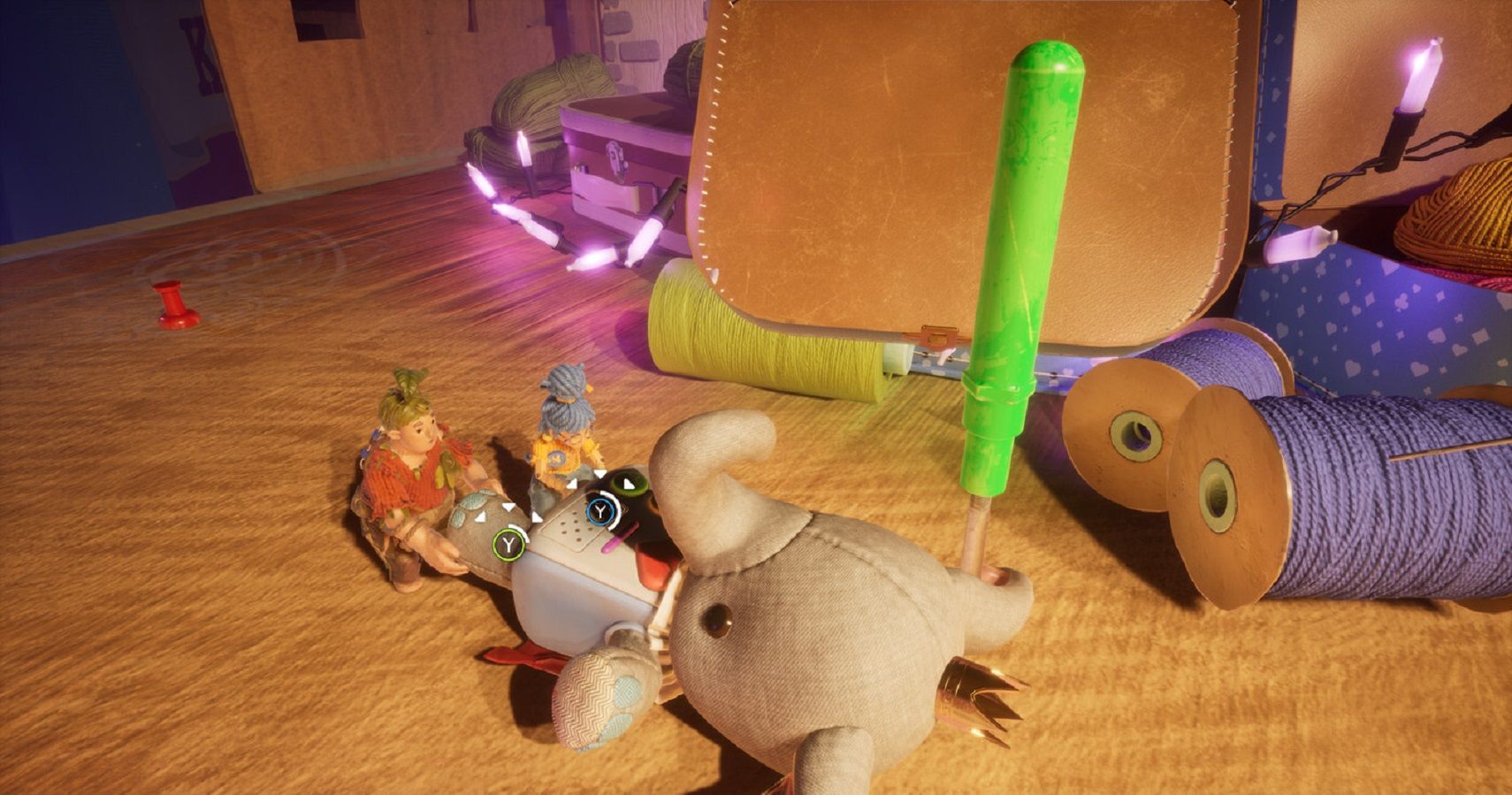 Actually a collective of 6 hamsters piloting a human-shaped robot, Sean hails from Toronto, Canada. Passionate about gaming from a young age, those hamsters would probably have taken over the world by now if they didn't vastly prefer playing and writing about video games instead.
The hamsters are so far into their long-con that they've managed to acquire a bachelor's degree from the University of Waterloo and used that to convince the fine editors at TheGamer that they can write "gud werds," when in reality they just have a very sophisticated spellchecker program installed in the robot's central processing unit.
Source: Read Full Article