Moments after PS5 pre-orders went live in the UK, listings for the console started to pop-up on eBay, some of which are listed for as much as £1500.
Back in July, PlayStation's head of worldwide marketing promised gamers that they would be given plenty of notice as to when PS5 pre-orders would go live. Fast forward two months and those comments appear to have been forgotten. PlayStation aired its PS5 Showcase Event on Wednesday night and as soon as it had come to an end, pre-orders for its new console went live via various retailers.
Less than 24 hours in and it seems that landing a pre-order for the PS5 is already proving to be incredibly difficult. Sony has denied that it cut the production of the PS5 by four million units, but the difficulty many gamers are having in confirming they will have one to play on release day would suggest otherwise.
This isn't all Sony's fault, of course. Just like tickets for a popular concert, scalpers will have been lurking on every outlet possible waiting to buy up as many PS5s as they could, just so they can resell them for an alarmingly high price. That has already become evident in the UK. Pre-orders for both versions of the PS5 went live in the UK this morning. Moments after that happened, PS5s began to appear on eBay.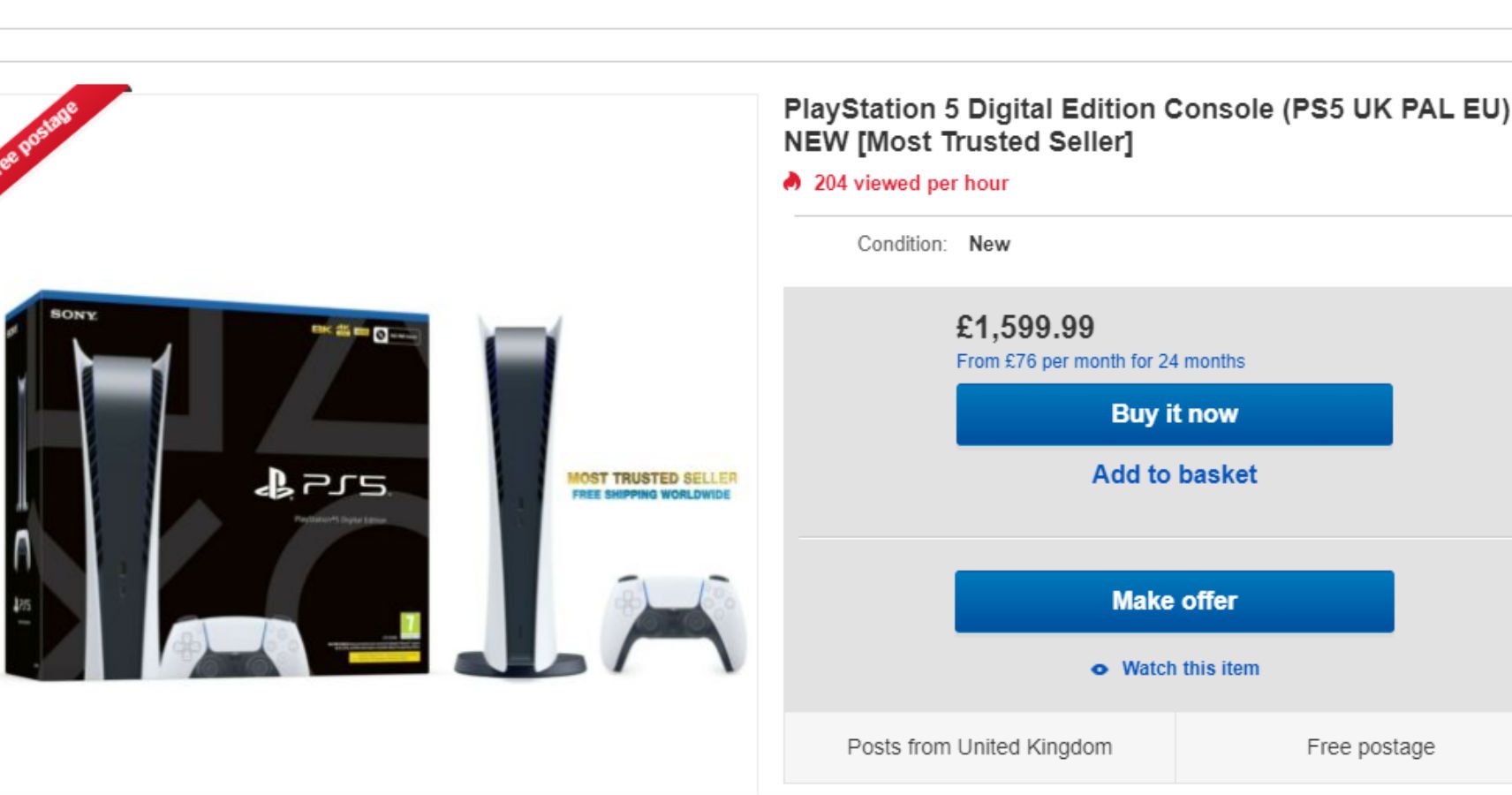 As expected, the scalpers who have landed themselves a PS5 pre-order are asking for the kind of money that will make your eyes water and your wallet hurt. While most appear to be hovering just below the £1000 ($1300) mark, there's one lofty listing that is offering one lucky gamer a PS5 pre-order for the low, low price of just £1599.99 ($2075). Even worse is that its the cheaper digital edition of the console. You could get a fifth of a 24-karat PS5 for that.
The worst thing about all of this is some people will be so desperate to be among the first to have a PS5 that they will be willing to pay as much as four times the retail price to get that done. That being said, no one in the UK will be among the first to own the console as its release date is a week later than in the US, Japan, and other parts of the world. There's also the very real possibility that some of those listings are scams, and the sellers don't have a pre-ordered PS5 at all.
Source: Read Full Article