Rune Factory 4 Special, an enhanced version of the latest Rune Factory game for the Nintendo Switch, will be coming out at the end of February — in Australia and Europe, at least.
Publisher Marvelous Games announced the game's February 28 release date via a YouTube video, specifying that the date only applies to the European and Australian releases.
The game, an RPG/Simulation hybrid that mixes dungeon exploring, farming, crafting and marriage mechanics, originally came out on the 3DS in 2013. Though the developer's bankruptcy prevented it from ever seeing a European release, meaning that this will be the first time Europeans will be able to play it without importing the game.
The first three games of the series dubbed themselves a "Fantasy Harvest Moon," which gives a good idea of how much of the game's gameplay works — choosing crops and interacting with townsfolk as the days and seasons pass regardless of whether you've been able to accomplish everything you wanted. The obvious difference in the Rune Factory series, of course, is that you also have to enter monster-filled dungeons and battle it out with each area's denizens.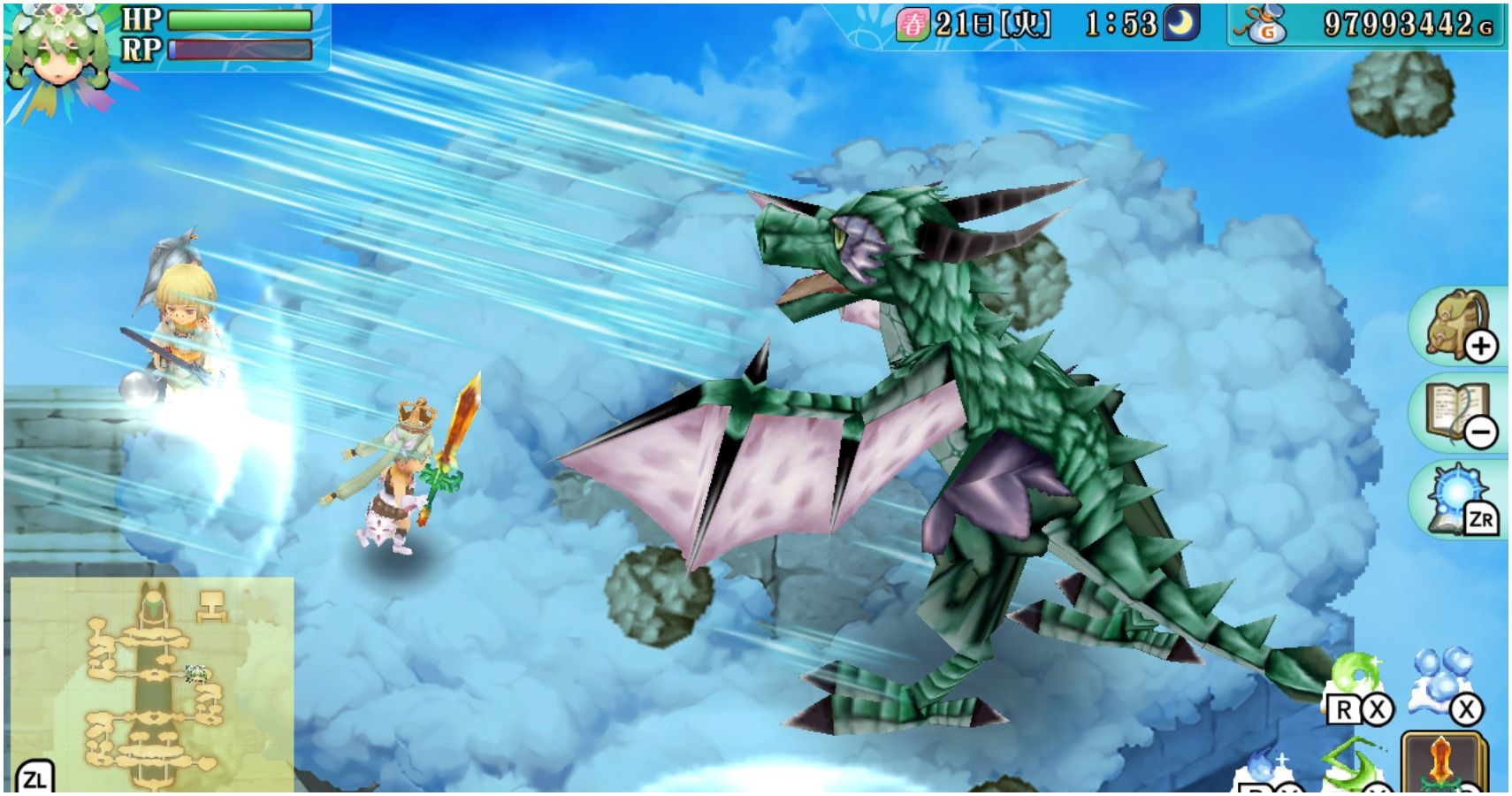 The fourth game in the series added a few more mechanics. The most notable one is that, since the player takes the role of the town's ruler, they can issue orders that let you buy buildings and improvements or hold festivals.
RELATED: 10 Reasons You Should Be Excited For Rune Factory 4 For Nintendo Switch
The upcoming Switch re-release includes even more new features, including an HD resolution, new cutscenes, the ability to choose higher difficulties, and a brand new "Newlywed Mode" that lets players experience "special episodes" with their spouse.
While the release date for Europe and Australia are now set, there's still no exact release date for the North American release — the Nintendo store page only says it'll be out in "2020," though a previous announcement stated that it will come out in "winter."
There's already a fifth Rune Factory game in the works, scheduled for release in Japan this year, but there's no confirmation of any release dates outside of Japan just yet.
Source: Read Full Article