Cristiano Ronaldo and Lionel Messi have dominated the world of football for years, both in real life and in video games. These are two of the greatest players of their generation who have been amongst the highest-rated players across all FIFA titles over the last decade. However, it seems that streak has ended for Cristiano Ronaldo as his rating has dropped from 90 to 88 in FIFA 23.
As reported by Eurogamer, his overall rating has now dropped to 88 for the first time in over a decade. His last rating below 90 was in FIFA 11 which was released in 2010. His individual stats have also taken a dip where his stamina is down to 70 and dribbling now stands at 80.
Despite this dip in rating, fans will want to play Al Nassr simply because Ronaldo plays there. However, the roster isn't updated yet for the Saudi Arabian team, as he is only playable via Portugal in Kick-Off and is a free agent in Career Mode. To put things into perspective, Lionel Messi's FIFA rating remains unchanged at 91, which is fair considering his recent world cup win with Argentina and the fact that he plays at PSG in Ligue 1.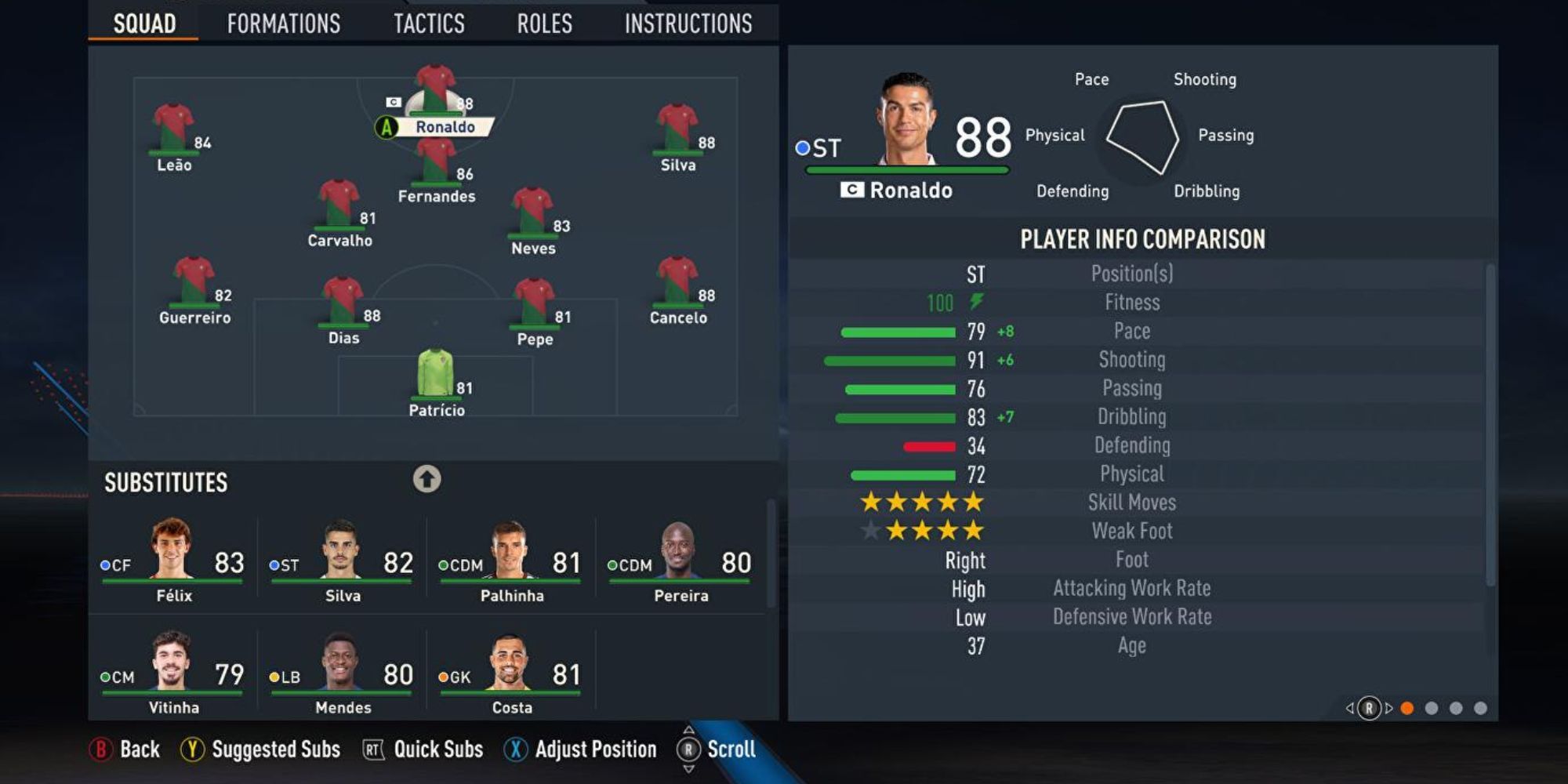 This is could be a direct result of his move to Saudi Arabia's Al Nassr, where he is now the highest-paid footballer on the planet with a $200 million-a-year contract. His move from a highly competitive Premier League team like Man United to the Saudi Pro League is definitely a downgrade, which was always going to have an effect on his FIFA rating.
It could also have been affected by his recent performances in real life. Following his exit from Real Madrid, Ronaldo just wasn't the same player. After a short but unyielding stint at Juventus and a bad breakup with his teenage club Manchester United, his only hope was to win the World Cup, which didn't go as he would've wanted. He is also 37 years old now, which probably means we won't see him at the next World Cup given that he'll be over 40 by then.
Source: Read Full Article