We've got less than two weeks before Season of [REDACTED] arrives in Destiny 2, and at this point, I'm pretty sure that the season will literally be called "[REDACTED]." Last week, we found out that Umbral Engrams will return and hopefully solve Beyond Light's loot problems, and now this week we're finding out how things are going to change for weekly Bright Dust bounties and how the new sandbox will look.
Weekly Ritual bounties for Strikes, Crucible, and Gambit are all going away starting in Season 13. Those are the weekly bounties that provide Bright Dust, Destiny 2's free-to-play resource that lets you buy stuff normally sold for actual cash. In their place, Bungie is rolling out a new Seasonal Challenge system that will let you get even more Bright Dust than before while also making it easier to ensure you get your Dust every week.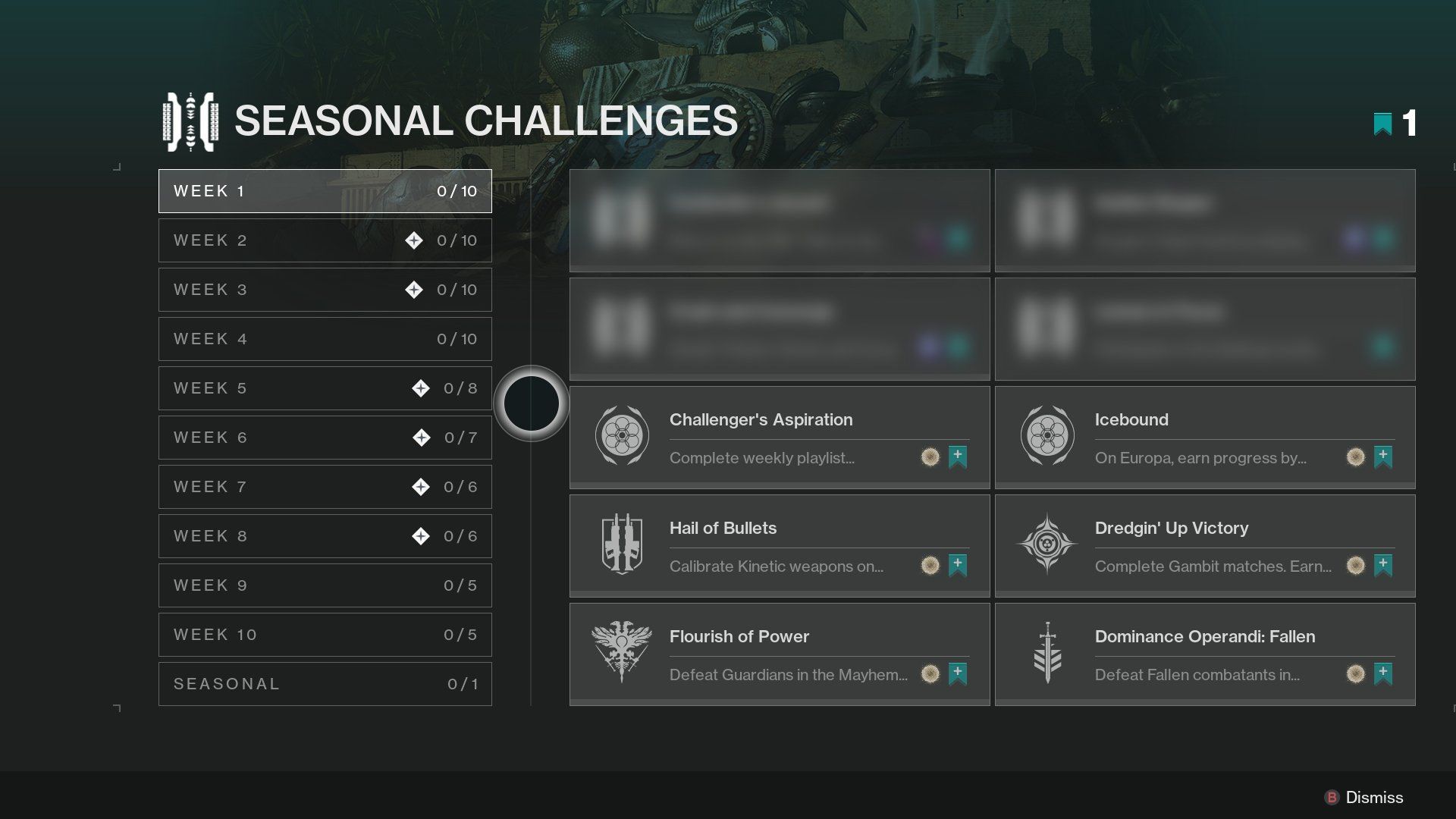 Unlike previous seasons' bounties, the Seasonal Challenge will let you go back and complete a week that you might have missed. Each week will have a new set of challenges, and if you don't get them all done each week, don't worry! You can always go back and finish challenges you missed later in the season.
You do have to get them done before the season ends, but this will hopefully eliminate some of the FOMO fatigue that Guardians have been experiencing.
Destiny 2's sandbox is also set to change with some Earth-shattering shifts in the meta. Swords are getting a flat 15% damage to nerf, which will finally put our beloved Fallen Guillotine to bed. In their place, Rockets are getting a whopping 30% damage buff, which might just be enough to make them worth using.
Exotic rocket launchers like Eyes of Tomorrow and Deathbringer will have their damage adjusted individually, so they may not benefit from the entire 30% that Legendary Rockets will enjoy.
Another big change will be due to Destiny 2 crossplay coming later this year. Since PC and console players will soon be playing side by side, Bungie is changing gun recoil to be the same between both platforms. This will largely result in mouse & keyboard players noticing the Stability stat for the first time, with guns like Auto Rifles and Submachine Guns feeling significantly more ornery.
Bungie will monitor player feedback to see how well they get it right, but this may limit everyone to using Sidearms and Rockets next season. So far, Season of [REDACTED] is shaping up to be a weird one.
Source: Read Full Article