Riot Games has teased the next VALORANT Episode once more, this time using a drawing of a dead clock, also seen in the "No Time" spray, in a recent blog post. While the blog post was mostly focused on the game's battle passes, the post ends with a section titled "Episode 2 Teases." A drawn clock with crossed-out eyes is all that's included under the section, offering very little information on what may be in store for Episode II.
The latest blog post was released today, written by VALORANT art lead Sean "Oniram" Marino and producer Preeti Khanolkar. Titled "Build Me a VALORANT Battle Pass," the post largely focuses on how the game's battle passes are created. The post includes sections on rewards, including skins and gun buddies, and explains the battle pass building process.
The final section teases Episode II, stating, "Oh, you made it this far. How do we put this nicely…" You're then met with the image of a bright red and blue alarm clock with crossed-out eyes. The image is actually already in the game, as part of the "No Time" animated spray, which was introduced in Episode I Act II. The spray counts down from three before showing the dead alarm clock. When you click on the blog post's image, you'll see the image is titled "notime."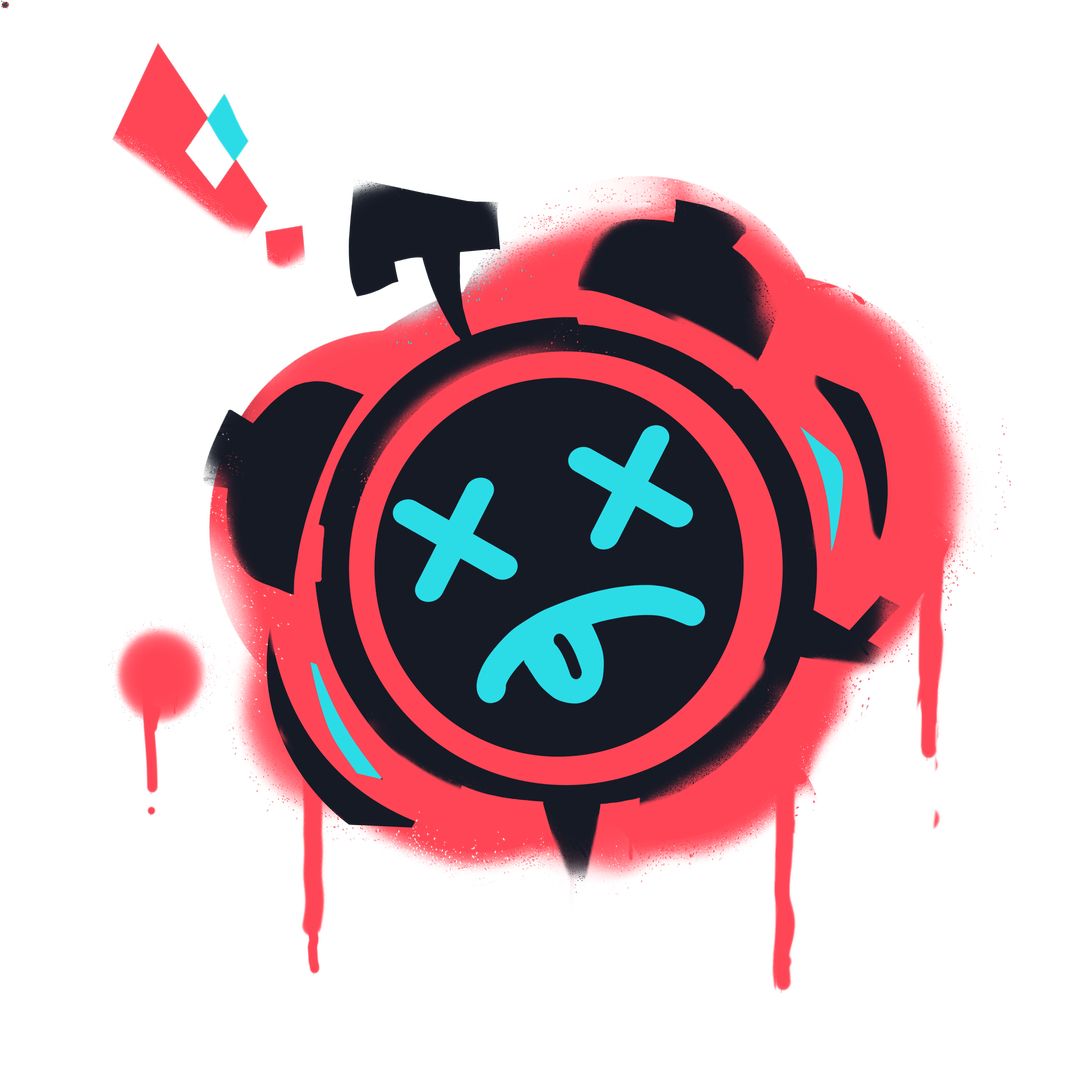 While this may not seem like much of a teaser, it might play into some theories fans have devised after the addition of new map Icebox. Icebox is full of hidden clues, all hinting towards a potential future Samurai agent. Reddit user ImTheSpartan went around the map collecting all the evidence, sharing images of what appear to be experiments done on Samurai warriors.
New agent evidence is also often hidden in VALORANT's battle passes, with fans finding a player card that may provide another clue. The tier 48 card depicts a dog tag with the words "memento mori" written on it, along with a thin hourglass. A memento mori is something that reminds you of, or serves as a warning of, death.
The evidence led fans to believe a Samurai-themed agent may be on the way, potentially bringing with them the ability to manipulate time and/or death. When placed alongside this theory, the "No Time" spray used by the devs makes a little more sense.
VALORANT Episode II is not expected to begin until next year. The game's newest agent, Skye, will join the game on October 27th.
Source: Read Full Article