Riot Games has defended the inclusion of cop skins in League of Legends. This comes as a report into Riot's diversity policies features criticism of the skins, with an anonymous worker labelling their inclusion "contradictory" to the workplace's support of anti-police brutality activists.
Speaking to the Washington Post, a spokesperson for Riot responded to these concerns, saying "the vast majority of the player base doesn't have a negative association with police." Despite this, the worker worries about the company profiting from such skins, worrying that it goes against the workplace's commitment to diversity and inclusion.
"Riot gave an admirable amount of money to activist organizations in 2020 following the George Floyd killing, but still profits on cop skins in League of Legends", says the anonymous worker speaking to the Post. He also claims that Riot had a "slow, sometimes contradictory" approach to combatting its discrimination concerns.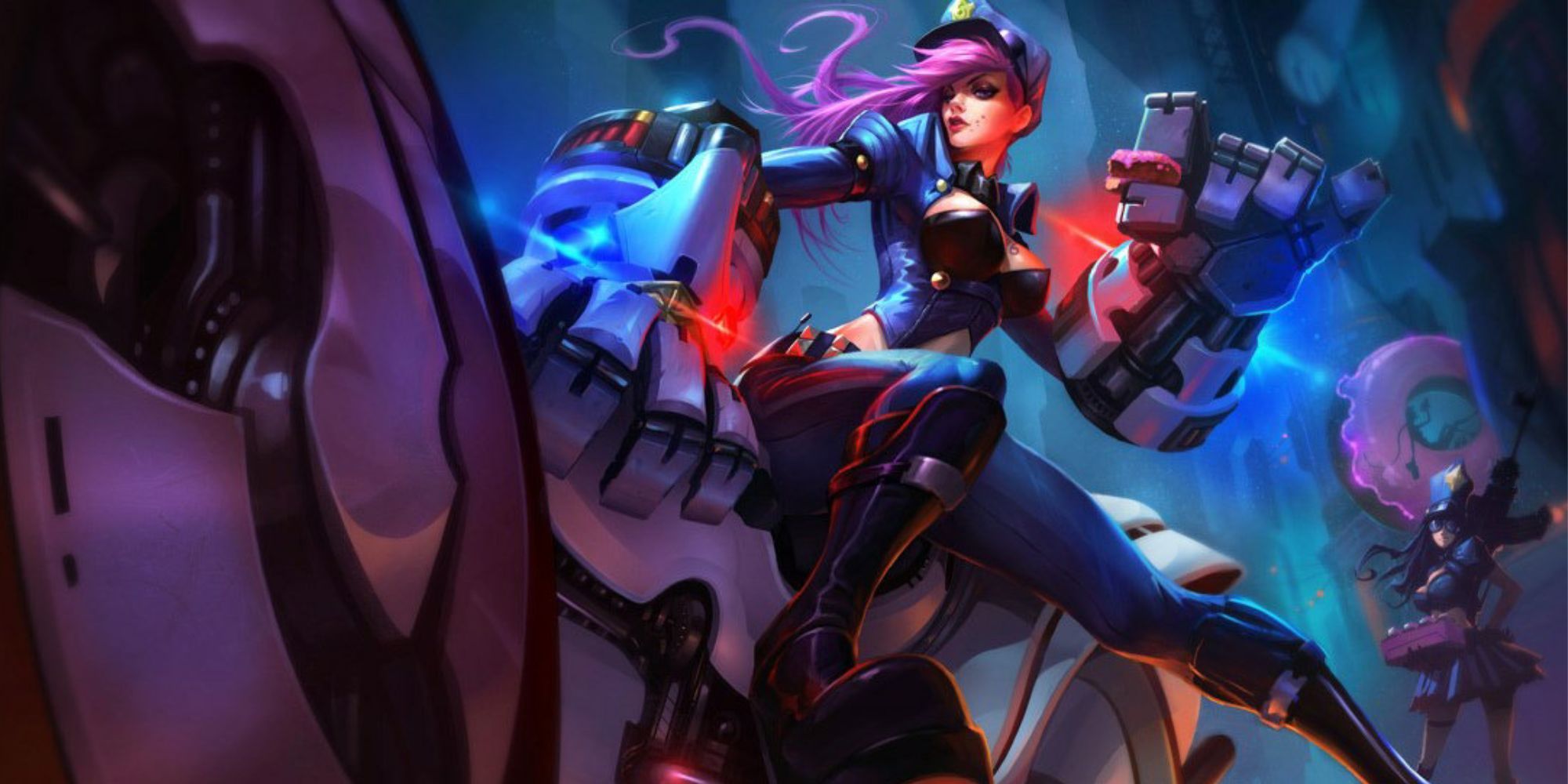 Riot spokesperson Joe Hixson responds to these concerns in the report. "Those skins are mostly not monetized", he says. "[They] have been in the game for years, and are part of a global game where the vast majority of the player base doesn't have a negative association with police."
League of Legends is far from the only game to attract this sort of criticism. Overwatch's D.Va also has a police officer skin, which was criticized because of its resemblance to US police uniforms. Some also believed it was inappropriate given the highly publicized issue of police brutality in Hong Kong, especially at the time the skin was released.
Back to the point of Riot Games, however, the report is actually good news for its leadership and its workers for the most part. Many have found that the company has made "significant improvements" to its workplace culture and hiring practices since it was accused of fostering a toxic "bro culture". This also comes just as the studio agrees to pay a $100 million settlement to women who have worked at the company, as well as their lawyers representing them in a long-running lawsuit.
Source: Read Full Article