It's the season of love and triple the action this week, as Red Dead Online is offering up some generous rewards along with bonuses just for logging in.
This week's Featured Showdown Series is Tumbleweed, in which you'll be taking part in Shootouts, Hostile Territory, and more. New this week, you'll also be able to roll away with triple the amount of the usual haul of both RDO$ and Gold.
Bonuses are also available to Bounty Hunters, Collectors, and Naturalists this week. You'll get an additional 50% reward for all Free Roam Bounty Missions. Collectors, on the other hand, can get into the spirit of the season by completing the Lovers Collection, which will reward an American Wildflower Map along with three Chocolate Daisies. Naturalists versed in the Vitalism Studies pamphlet will receive a reward good for a free Coat, so long as they have enough Harrietum Officinalis to transform into a wild buck or rabbit over the next seven days.
Finally, players who just log in to Red Dead Online this week will be rewarded with five Chocolate Bars, five Fine Brandies, and a Gold Jointed Bracelet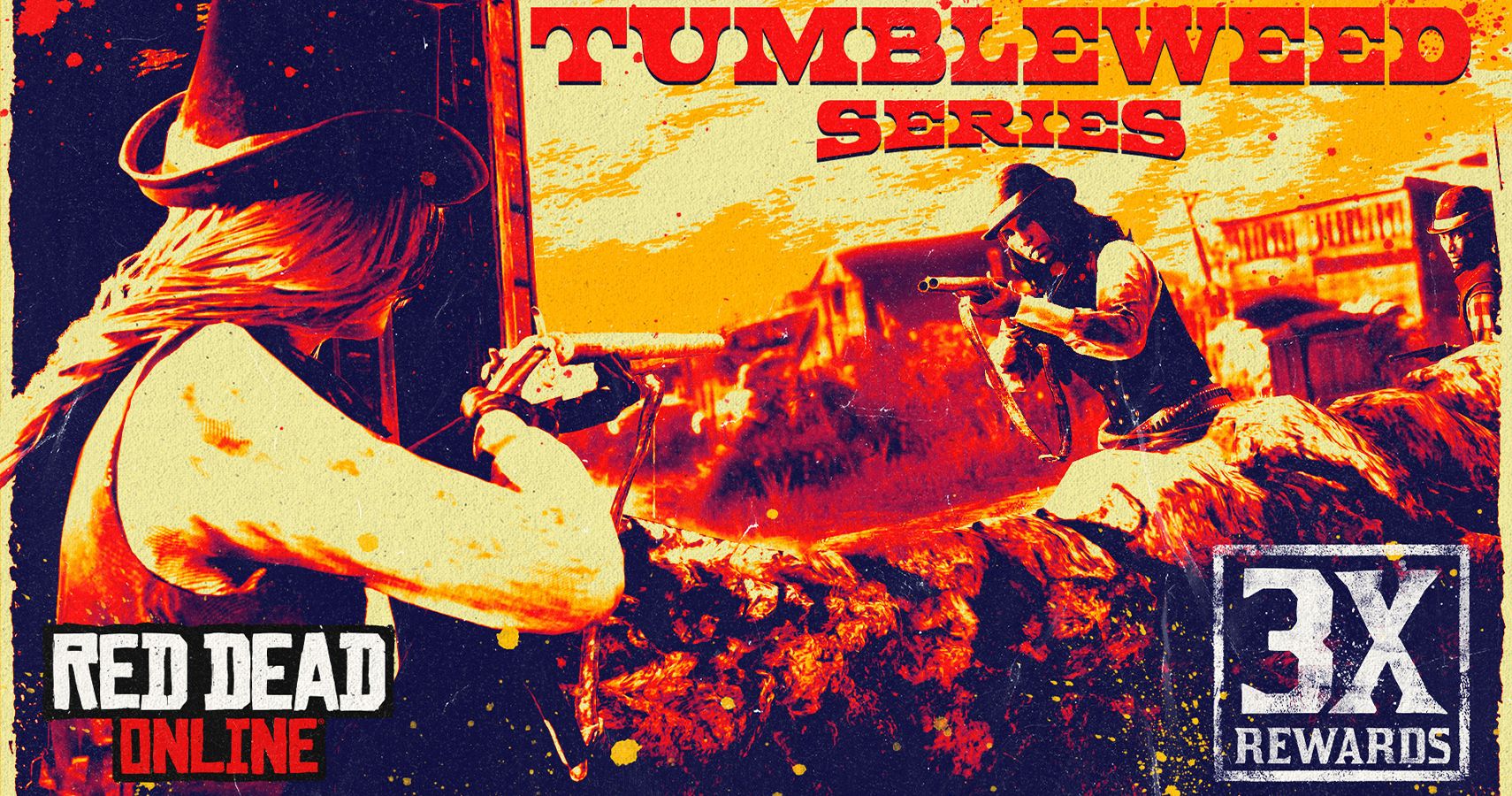 For a limited time, the Wheeler, Rawson & Co. Catalogue is offering up some special items that will allow you to dress to impress (or just keep adding to your ever-expanding collection of loot). Limited-time items include:
Chambliss Corset

Hitched Skirt

Gardenia Hat

Fanned Stovepipe Hat

Darned Stockings

Bowyer Boots

Salter Shoes

Irwin Coat

Clymene Coat

Tied Pants

Griffith Chaps

Danube Outfit

Tasman Outfit
Discounts this week include 50%-off all Barber Services from the Barber in Saint Denis, Blackwater, or Valentine (because of course). Improved Bow as well as all Shotguns can be snagged for 40%-off. Tailors can keep you looking your best, especially since they are offering 40%-off all Outfits, including Role Outfits. Speaking of Roles, Harriet's Shop is offering up Tonics for 30%-off, while all Prestigious Bounty Hunter Weapon Variants can be grabbed for 25%-off through this Saturday, February 15.
The Prime Gaming offer of a free Bounty Hunter License and an Award for the Trimmed Amethyst Bounty Wagon Livery is also still available to players who connect their Rockstar Social Club account, with the added bonuses of Offers for half off the LeMat Revolver and a Poncho, an Offer for a free Off-Hand Holster, along with 100 rounds each of High Velocity and Explosive Revolver Cartridges coming to players who connect their accounts by February 15.
Next: I Made Super Bowl LV Bets Based On A Madden Sim – Here's What Happened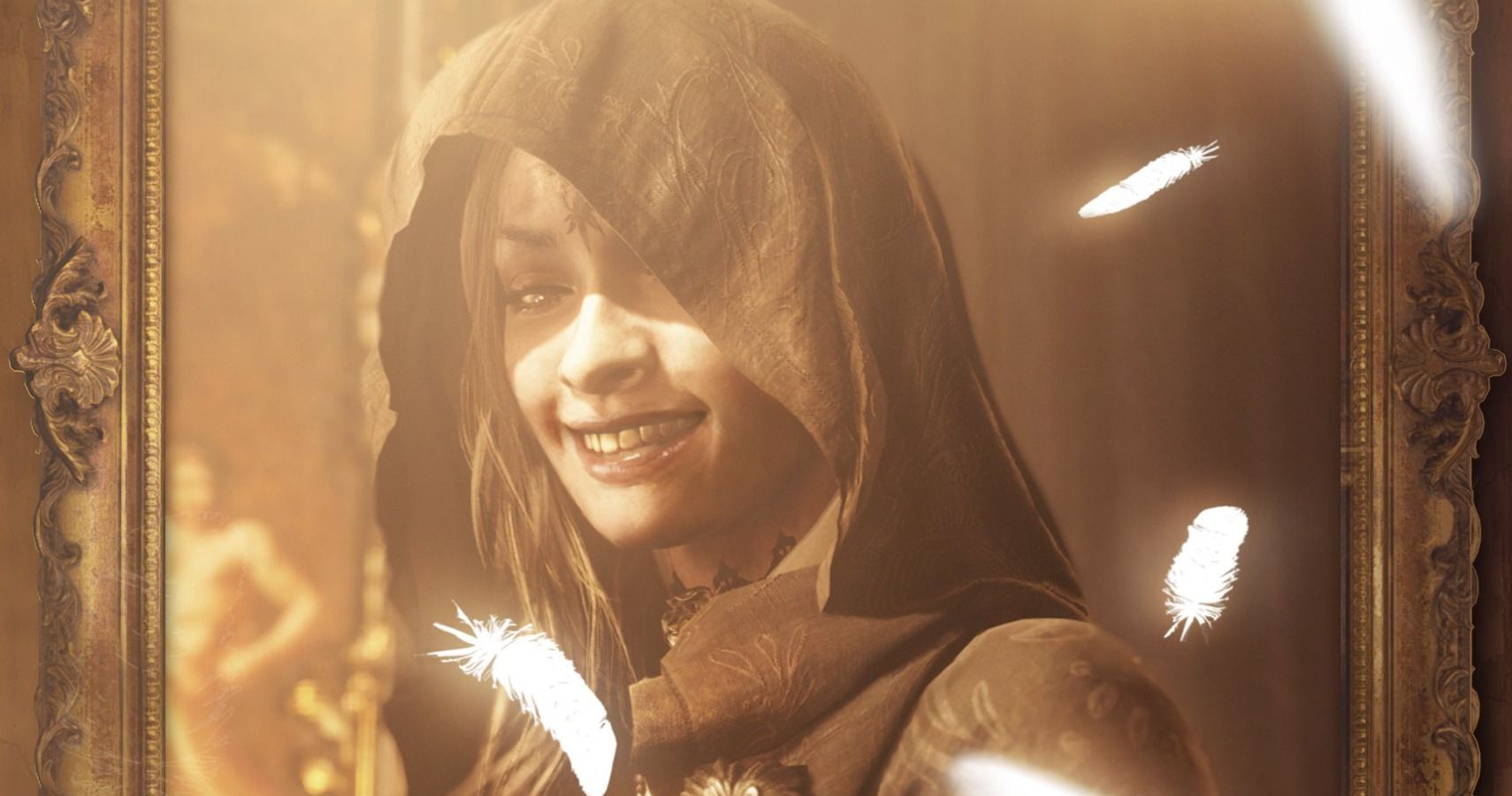 Game News
Red Dead Redemption 2
Red Dead Online
Sam has been writing for TheGamer since early 2018, earning the role as the Lead Features & Review Editor in 2019. The Denver, Colorado-native's knack for writing has been a life-long endeavor. His time spent in corporate positions has helped shape the professional element of his creative writing passion and skills. Beyond writing, Sam is a lover of all things food and video games, which – especially on weekends – are generally mutually exclusive, as he streams his gameplay on Twitch (as well as TheGamer's Facebook page) under the self-proclaimed, though well-deserved moniker of ChipotleSam. (Seriously…just ask him about his Chipotle burrito tattoo). You can find Sam on Twitter, Instagram, and Facebook as @RealChipotleSam.
Source: Read Full Article