If your New Year's resolution was to start up a lucrative Moonshining business in Red Dead Online, then… well, that's oddly specific. If it was, though, then Rockstar's latest update to the game has your name written all over it.
Now, there's no denying the phenomenal impact that Red Dead Redemption 2 had when it was released in October 2018. One of the most expansive and ambitious open-world titles the industry has seen to date, the third installment in the Red Dead series is a critically acclaimed masterpiece that Rockstar should be very proud of. However, it has its shortcomings like any other game.
Much like Rockstar's other recent mega hit, Grand Theft Auto V (which is still performing strongly on sales charts), Red Dead Redemption 2 features a separate online component which was released shortly after the main title itself. It was an experience the game's many fans were eager to jump into as soon as possible, but it's been a bit of a slow burner since.
The fact is, Red Dead Online is a much more slow-paced experience than Grand Theft Auto Online. There are no flashy sports cars or ludicrously expensive jets to quickly hop into and cause some mayhem in. Still, Rockstar is steadily ironing out the kinks and making the experience smoother and more enjoyable for players, while given them more and more to do. So, how's the first major update of 2020 looking?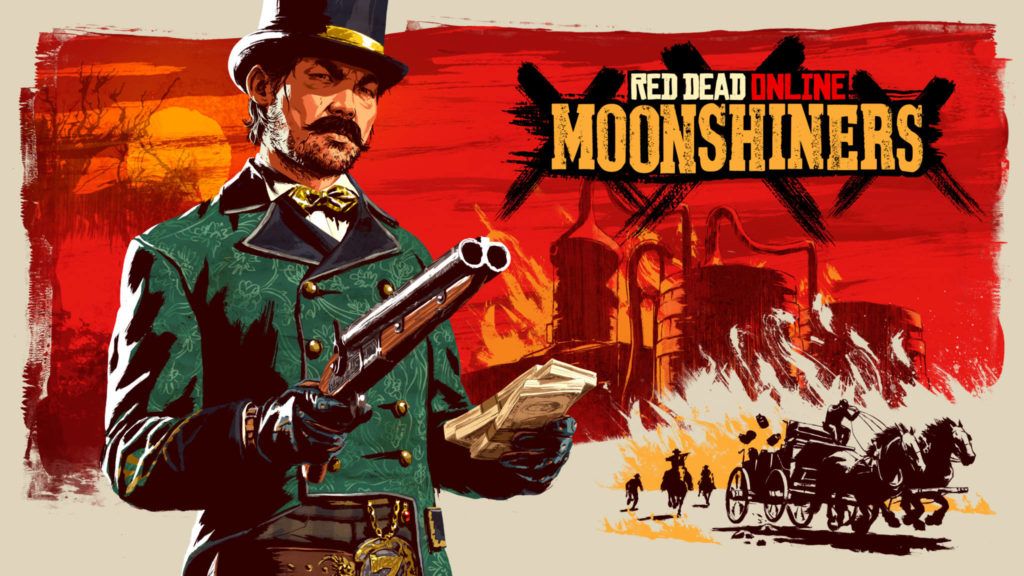 As reported by Rockstar, new cosmetics and new opportunities in the Moonshining business are the order of the day here. The Baldock and Palma Hats are being added to the roster as permanent additions, as are the Rivera Hooded Tunic and McCrum Pants. If you want to complete your snazzy new outfit with a change of footwear, check out the Kelley Boots and Pico Sandals. The Leavitt Jacket and the Boutell Hat are also available in stores now, but they're going to disappear so you'd better nab them while you can!
Elsewhere, it's time to start getting involved with bootlegging. Moonshiner Shack Properties and Property Relocations are 20% off, while Novice and Promising Trader Role Items (the Stew Pot and Medium Delivery Wagon among them) are 40% off. Bonus Moonshiner Role XP is also available for flavoring a batch, and reaching Moonshiner Rank 3 before January 13th will earn you a unique colorway of the Kelley Boots (check it out under Benefits).
Finally, the Featured Free Aim Series focuses on Capture modes this week. If Up In Smoke, Plunder, Overrun, Hostile Territory and Spoils Of War are your jam, you'll want to get involved!
Source: Rockstar
Source: Read Full Article