You'll soon be able to "wakka wakka" around the streets of your city, as Pac-Man Geo has been announced for mobile platforms.
This augmented reality title will have you going around your neighborhood looking for power pellets and avoiding ghosts on the way, according to Touch Arcade. It's similar to games like Pokemon Go and Minecraft Earth, in which GPS information is collected and stored inside the app.
There's a competitive element to the game with leaderboards attached to the real-life locations you visit. It also encourages you to collect landmarks from all over the world. Whether or not landmarks will be applicable to a small town is yet to be seen. If there aren't that many around you, Bandai Namco has said that you can go to these places from the comfort of home, which kind of goes against the whole point of a GPS-based game.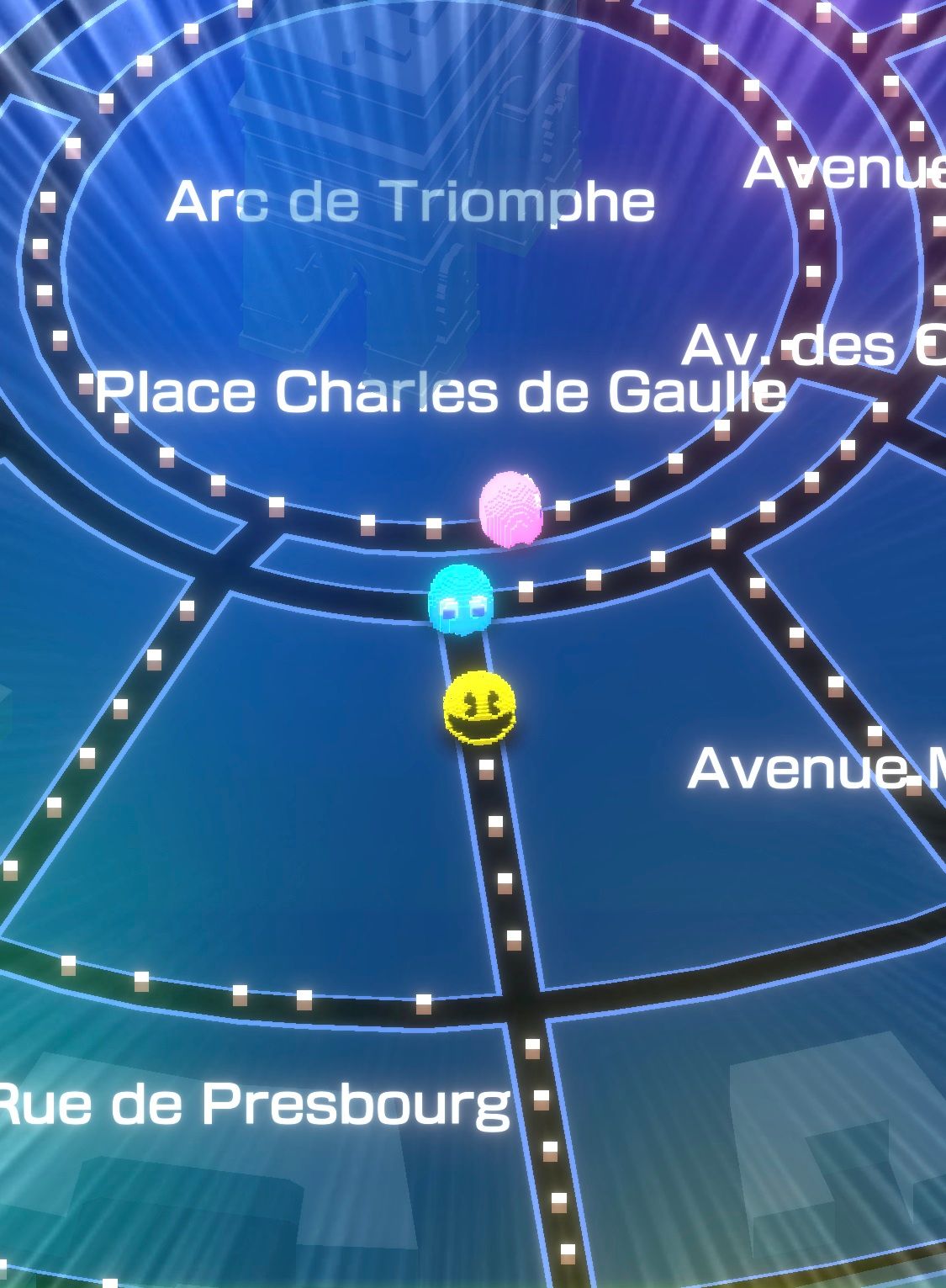 The game is planned to release sometime this month, and it will be available in over 170 countries. If you just can't wait for this unique take on the Pac-Man formula, you can pre-register for the app on Google Play and the App Store.
It will be using the Google Maps platform, and you can build a stage using the world map in real-time. Bandai Namco's research team has seemingly been working on the technology since 2018, and began production on the game in 2019. It makes sense that they'd marry a simple premise like Pac-Man with GPS technology because its competitors aren't that complex either, and movement is the main mechanic of this arcade classic.
Bandai Namco also likes the idea of players finding new places to explore, making new terrain to walk, and run on. Pac-Man hasn't really been reinvented for a long time and has failed to capture the mainstream audience for decades. Maybe, this is a great way to bring him back in the limelight.
Just like Pokemon and Minecraft, Pac-Man is a household name that has the potential to gain the attention of casual gamers around the world who love to play GPS-style games. According to Money Inc., the Pac-Man franchise has sold around 44 million games in total and near the end of the 90s, the series made $3.5 billion in sales for the company. USGamer also reported it's the best selling arcade game of all time. Pac-Man, while waning in popularity, is undoubtedly a pop culture icon.
Source: Read Full Article