The contents of both the digital and physical PlayStation 5 boxes have been leaked in a new reveal. Now fans will know exactly what their hundreds of dollars will pay for.
Sony might be averse to announcing prices or release dates for its upcoming system (unlike Microsoft and the Xbox Series S/X), but we at least know what consoles and accessories will be available at the end of the year. There will be two PS5 models at launch, one which is digital-only and one which can run physical media. There will also be extra DualSense controllers, a controller charging station, an HD camera, a base for the console, a media remote, and Pulse 3D headphones.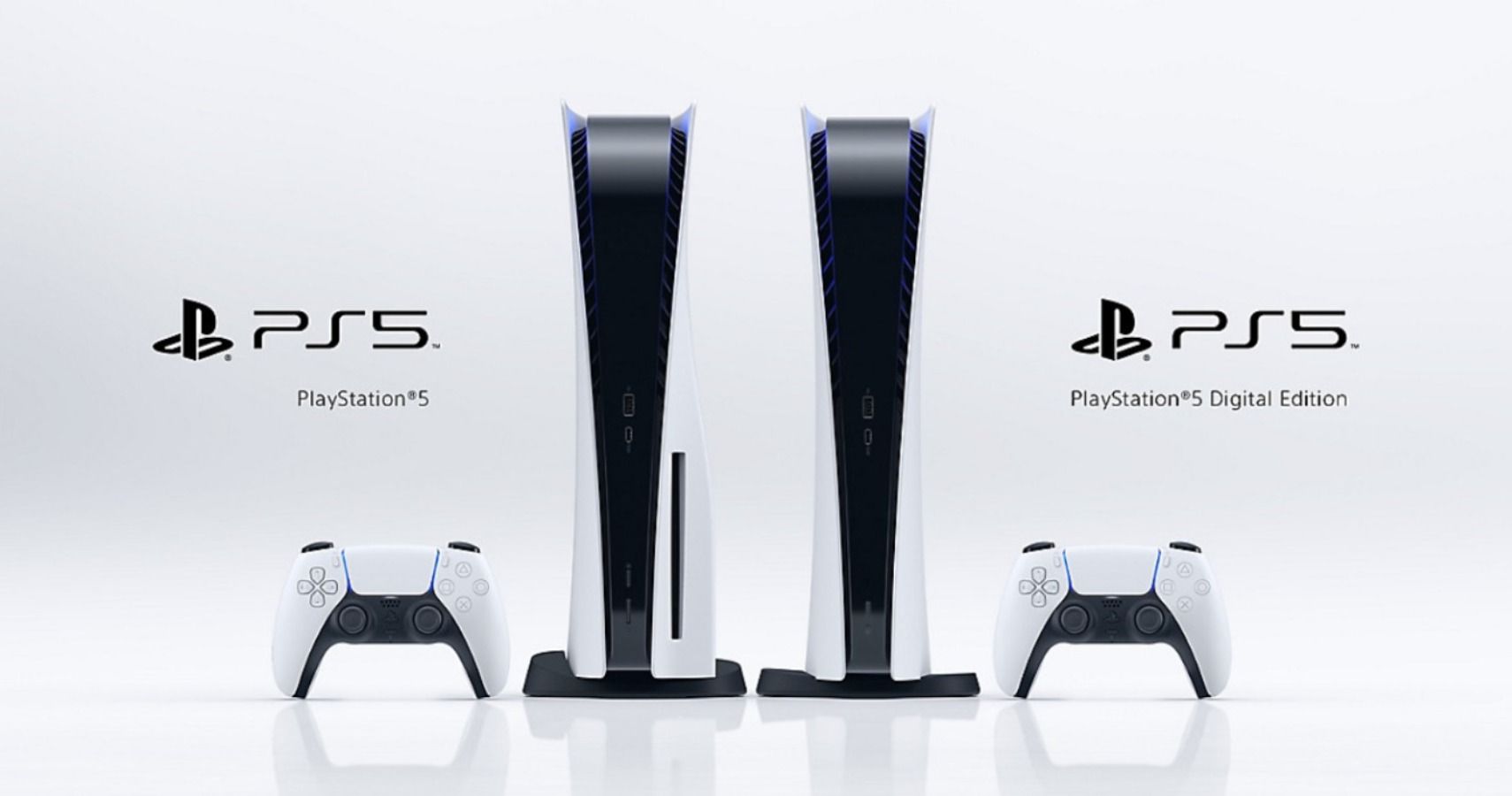 Related: PS4 Box Art Gives Us Our First Look At Sony's "PS5 Upgrade" Branding
The contents of the basic PS5 console boxes have been revealed online as part of a leak. The leak comes from Daniel Ahmad on Twitter and the information comes from a Hong Kong retailer, though it lacks a price or release date. The model numbers are also included, though these could be region-specific.
The two boxes will come with a console, a DualSense controller, an 825GB SSD. a base to put the console on, an HDMI cable, a power cable, a USB cable, and an instruction manual. The consoles will come pre-loaded with a copy of Astro's Playroom, as was originally announced during the PS5 reveal event earlier in the year. The console might need to connect to the Internet to install the latest firmware upon launch.
The slow filtering of information regarding the system gives us hope that a PS5 price and release date announcement is happening soon. Microsoft has already taken the initiative and laid out its plans for the Xbox Series S/X, allowing consumers and retailers to prepare for the holiday season. There aren't many surprises in the PS5 box content list, but fans are starved for more information about the system, and we'll take any crumbs that we can get.
The PS5 is due to be released during the 2020 holiday season.
Source: Read Full Article