If you can move past being terrified about what awaits you around every corner in The Lands Between, you might have noticed Elden Ring is an incredibly beautiful game. If you would like to gaze upon some of that beauty without the added element of fear, you can now do so by purchasing some of this gorgeous artwork.
The ten prints have been created by Cook and Becker (thanks, Eurogamer). The publisher has worked closely with FromSoftware and Bandai Namco on the project so yes, this is official Elden Ring artwork. Cook and Becker is a specialist in publishing and creating video game art, among other things, hence the quality of these prints showing various areas and characters from throughout FromSoft's latest Souls game.
If you would like some striking Elden Ring art hanging in your home, then Cook and Becker has ten different images to choose from. Godfrey, the Tree Sentinel, and an incredibly striking image of the Erdtree are among the pictures on offer. The prints have been created using high-quality paper and archival inks, ensuring that the product is museum-grade quality.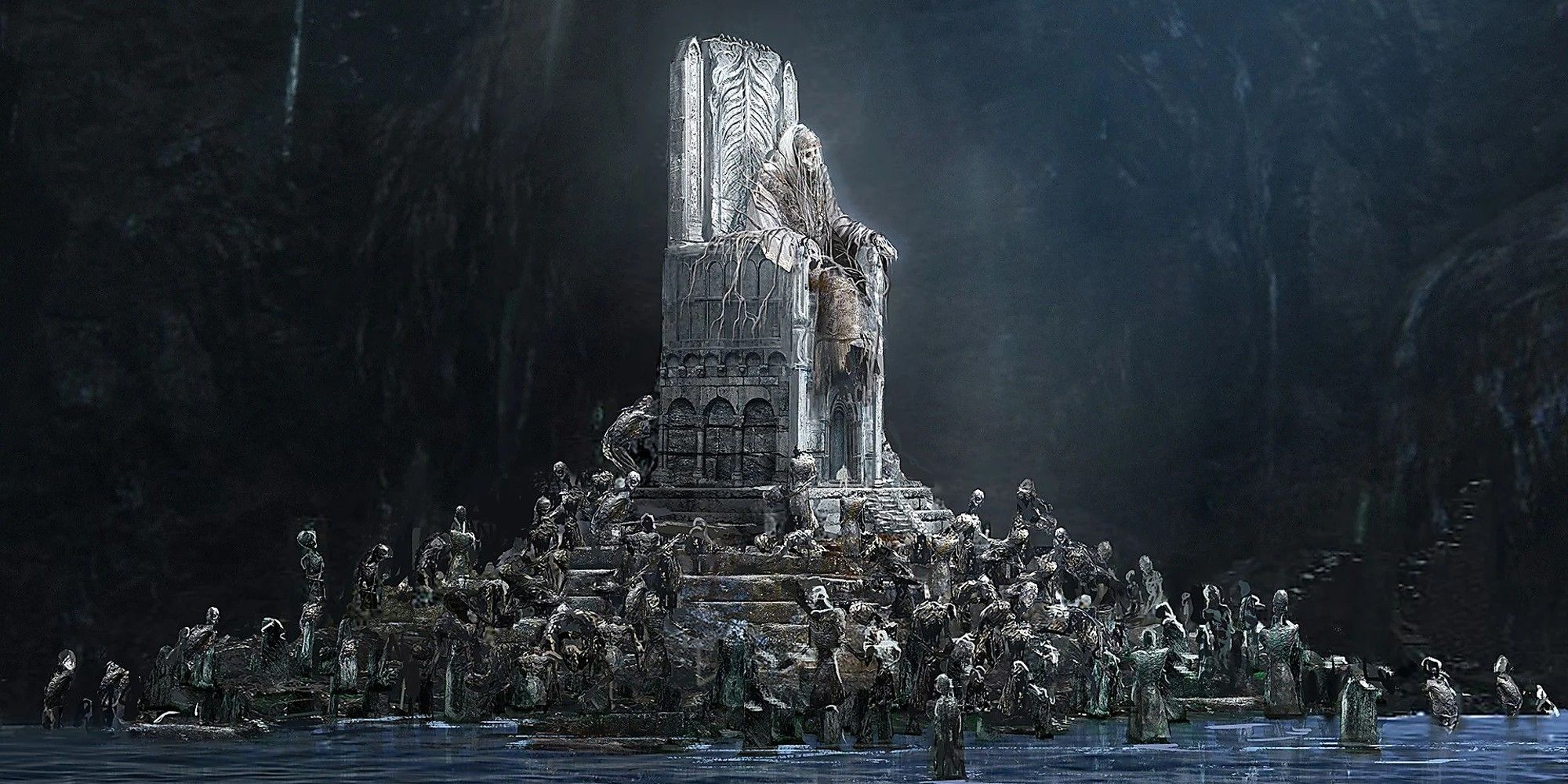 The best news of all is the prints don't have to cost you an arm and a leg, unless you want them to that is. Prices start from $80, although the cost is determined by which print you choose and whether you want the images to be framed. The most expensive option on offer is the game's cover art, minus its title. That with all the trimmings will set you back $1200.
As 2022 nears its end, it seems very likely Elden Ring will be named Game of the Year by a number of different people, official or otherwise. It has already won one award, being named the best game of 2022 at the Tokyo Game Show. Players also continue to get more inventive with how they play, including one streamer who beat Malenia with a dance mat while still on level one.
Source: Read Full Article