Quick Links
What Is The Aeos Energy System?
Most modern video games contain their own version of a loot box system, Pokemon Unite being no different. Found in the Aeos Energy Rewards system, Pokemon Unite gives you the opportunity to test your luck, giving you a chance to acquire valuable in-game items.
Unfortunately, the Aeos Energy system proves to be more complex than necessary, often making it difficult for even veteran players to understand all of its intricacies fully. Learn everything there is to know about this system to maximize the rewards that you earn; increasing the odds of obtaining sought-after items.
What Is The Aeos Energy System?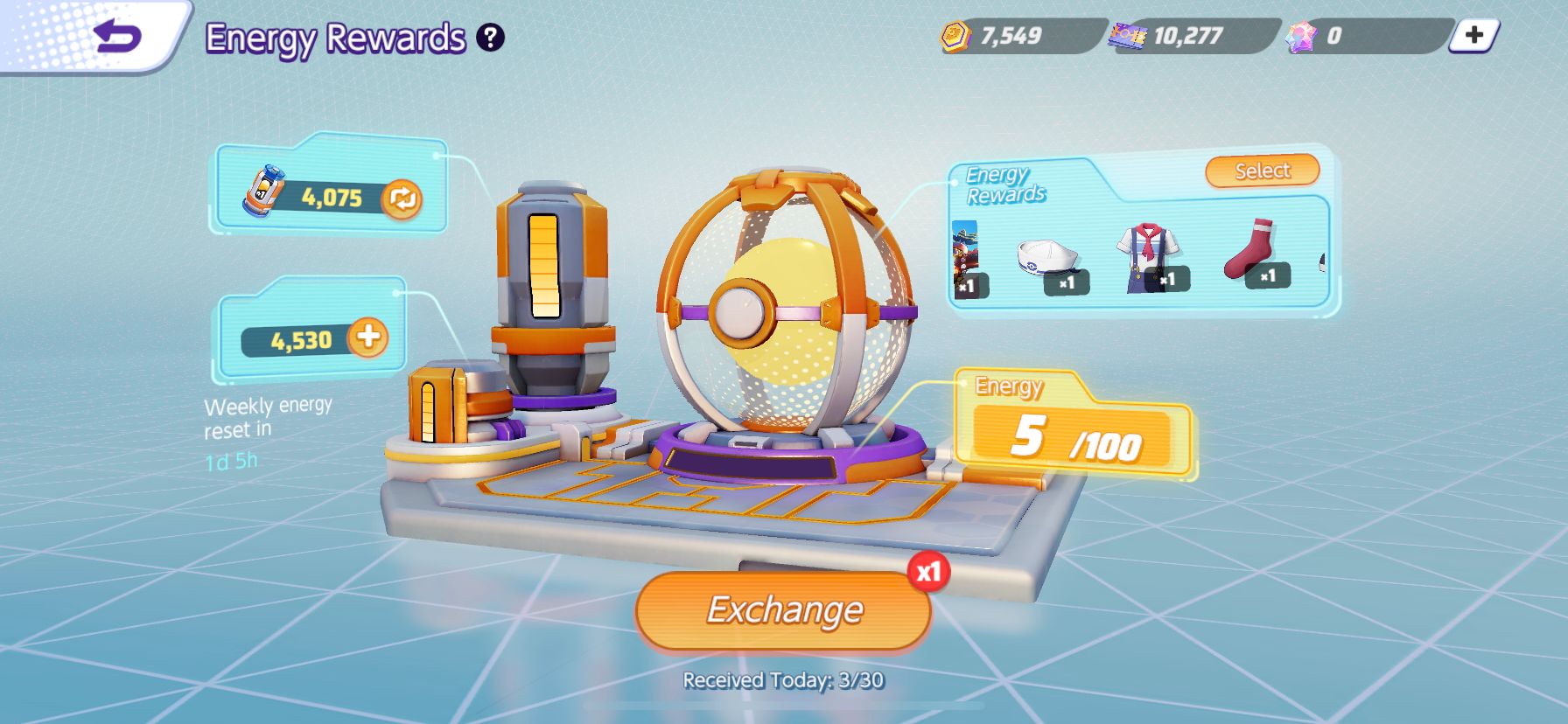 Available to you once Trainer Level 6 is reached, earn Aeos Energy from participating in Unite battles. This will vary in amount depending on the type of match you play and your performance. The difference in Aeos Energy rewarded following a Unite battle can be seen below.
| Match Type | Energy For Victory | Energy For Defeat | Energy For MVP |
| --- | --- | --- | --- |
| Quick Match | 15 Aeos Energy | 10 Aeos Energy | +5 Aeos Energy |
| Standard Match | 30 Aeos Energy | 20 Aeos Energy | +10 Aeos Energy |
| Ranked Match | 30 Aeos Energy | 20 Aeos Energy | +10 Aeos Energy |
Once you have acquired 100 Aeos Energy, redeem this for one use of the Aeos Energy Reward system. Like other loot box systems, possible rewards from this range greatly in value.
You can possess more than 100 Aeos Energy at a time, allowing you to save up Energy, then redeem it for multiple rewards at once.
Aeos Energy Rewards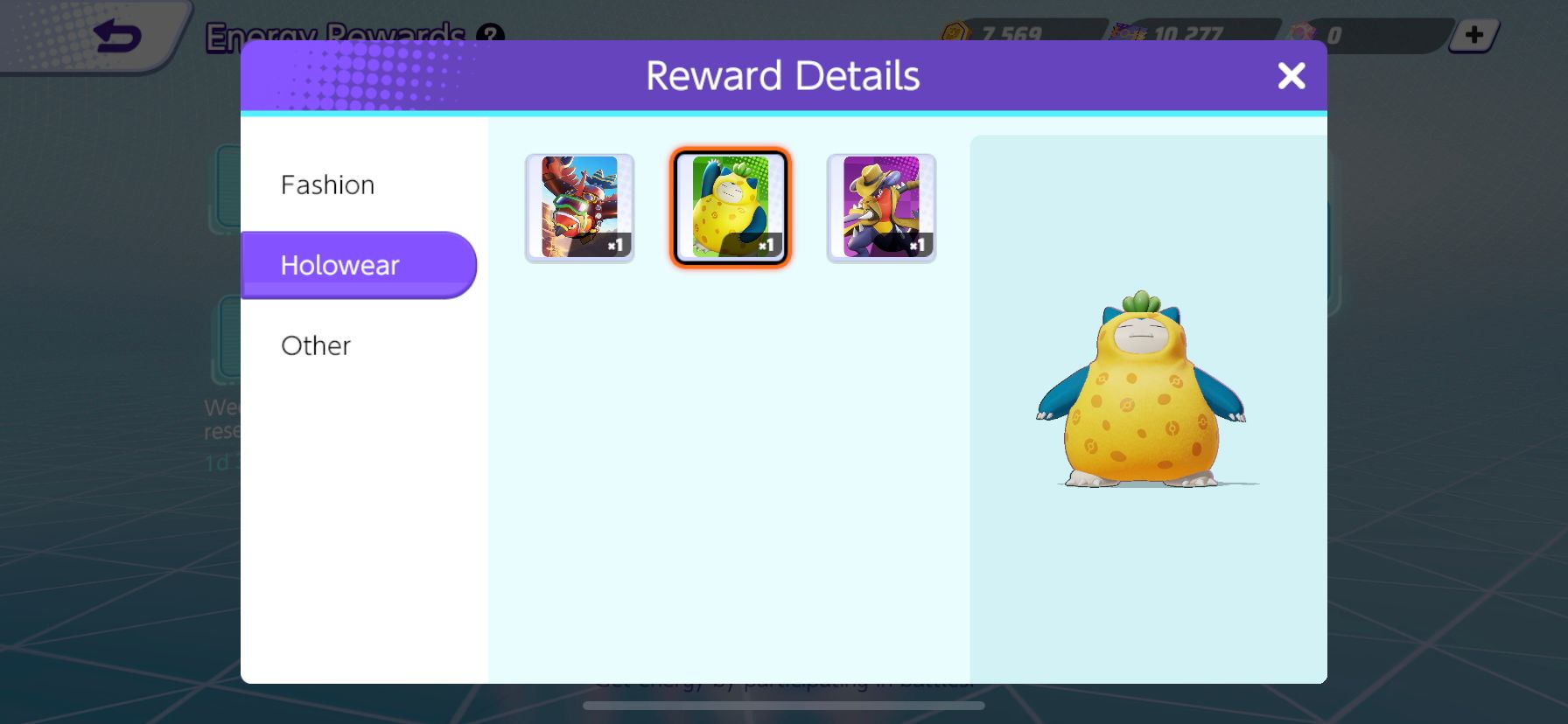 Aeos Energy Rewards can be broken into three categories: in-game currency, fashion items, and Holowear. The Holowear items offered are particularly sought after by players, desperately hoping to pull costumes like Berry Style: Snorlax or Pilot Style: Talonflame, exclusively obtained through this reward system.
Each item offered has an appearance rate depending on its value, available for you to see in the "Details" section of the Aeos Energy screen.
Rewards offered are constantly changing, adding and removing various items from the pool with time. Items offered in the active rewards pool remain available after being pulled, meaning that you will often receive duplicate rewards. When this occurs, players are given either Fashion or Holowear Tickets equivalent to the value of the duplicate item. These tickets can be redeemed at the in-game store, offering Fashion items or Holowear that are actively in the Energy Rewards pool.
Aeos Energy Limits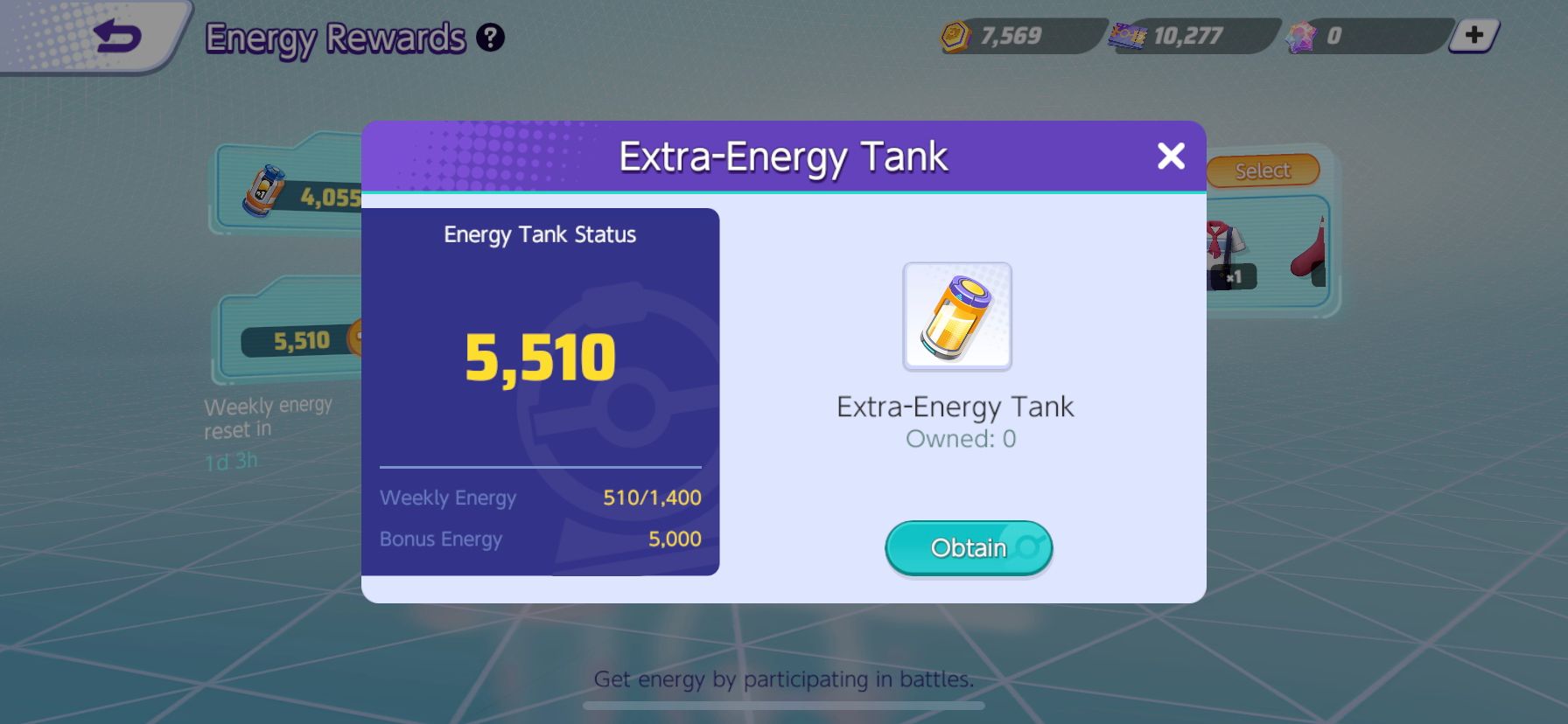 You are given a limit on the number of times you can redeem Aeos Energy in a single day. Players can redeem items using Aeos Energy no more than 30 times daily. You typically won't have to worry about this, requiring players to earn and use 3,000 Aeos Energy in one day.
You are also limited on the amount of Aeos Energy that you can earn in a given week. Players are limited to earning a weekly total of 1,400 Aeos Energy through the completion of Unite battles. Once this limit is reached, you will no longer be given Aeos Energy after battles. This limit is more problematic for some players but can be circumvented through the use of specific items.
Your weekly Aeos Energy limit resets every Monday at 00:00 UTC.
Energy Tank Items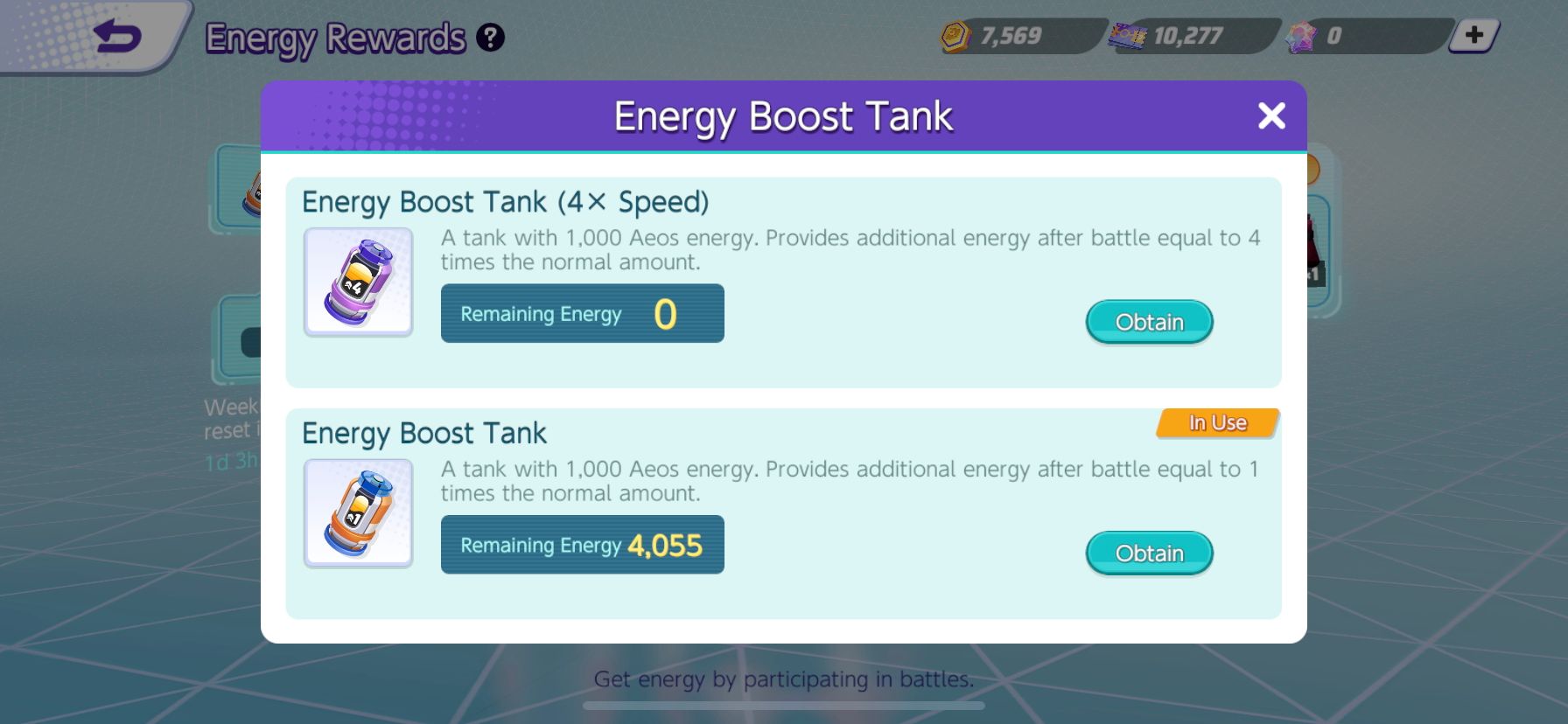 There are three items available in Pokemon Unite that help increase the amount of Aeos Energy and rewards you can earn. These items are the Extra-Energy Tank, the Energy Boost Tank, and the Energy Boost Tank (4xSpeed), and can be purchased at the in-game shop using Aeos Gems.
Extra-Energy Tank
This item adds 1,000 extra Aeos Energy to your main energy tank. It allows you to surpass the weekly limit of 1,400 energy, proving to be popular amongst frequent players. After this item is used, you will continue to use energy from your weekly limit until it has been completely diminished, then begin dipping into your extra energy afterward.
Energy Boost Tanks
Energy Boost Tanks provide you with an additional energy tank containing 1,000 Aeos Energy. Once used, this item provides players with extra Aeos Energy after completing battles, equal to the standard amount that they would have earned. For example, if you won a Quick Match, you would traditionally be given 15 Aeos Energy. However, if an Energy Boost Tank is in use, you would earn 30 Aeos Energy instead.
The Energy Boost Tank (4xSpeed) functions the same way but instead grants players extra Aeos Energy four times the normal amount granted for completing a match. The additional Aeos Energy earned through the use of both Energy Boost Tanks is taken from the extra tank provided upon use of this item, leaving your weekly limit untouched.
There are a couple of things to note regarding these items. First, you can't use two Energy Boost Tanks at the same time. Additionally, all three Energy Tank items will remain active until the energy provided is completely used, regardless of weekly and daily resets.
Source: Read Full Article