The Pokemon TCG has announced Crown Zenith, a special set to send off the Sword & Shield era launching January 2023.
Included in Crown Zenith is the last hurrah for the Galar region, in the form of the Galarian Gallery. Similar to recent expansions' Trainer Gallery, these will showcase Pokemon that defined the Sword & Shield era with special illustrations, some of which can join together to form a larger, unified image.
Though it is considered a special expansion, like Pokemon Go or Celebrations, Crown Zenith has already been announced by the Pokemon Company to have a surprisingly large card pool, focused on brand new new art styles and treatments. Its regular cards, 17 Pokemon V, five VMAX, eight VSTAR, and three Radiant Pokemon are joined by 70 cards in the Galarian Gallery.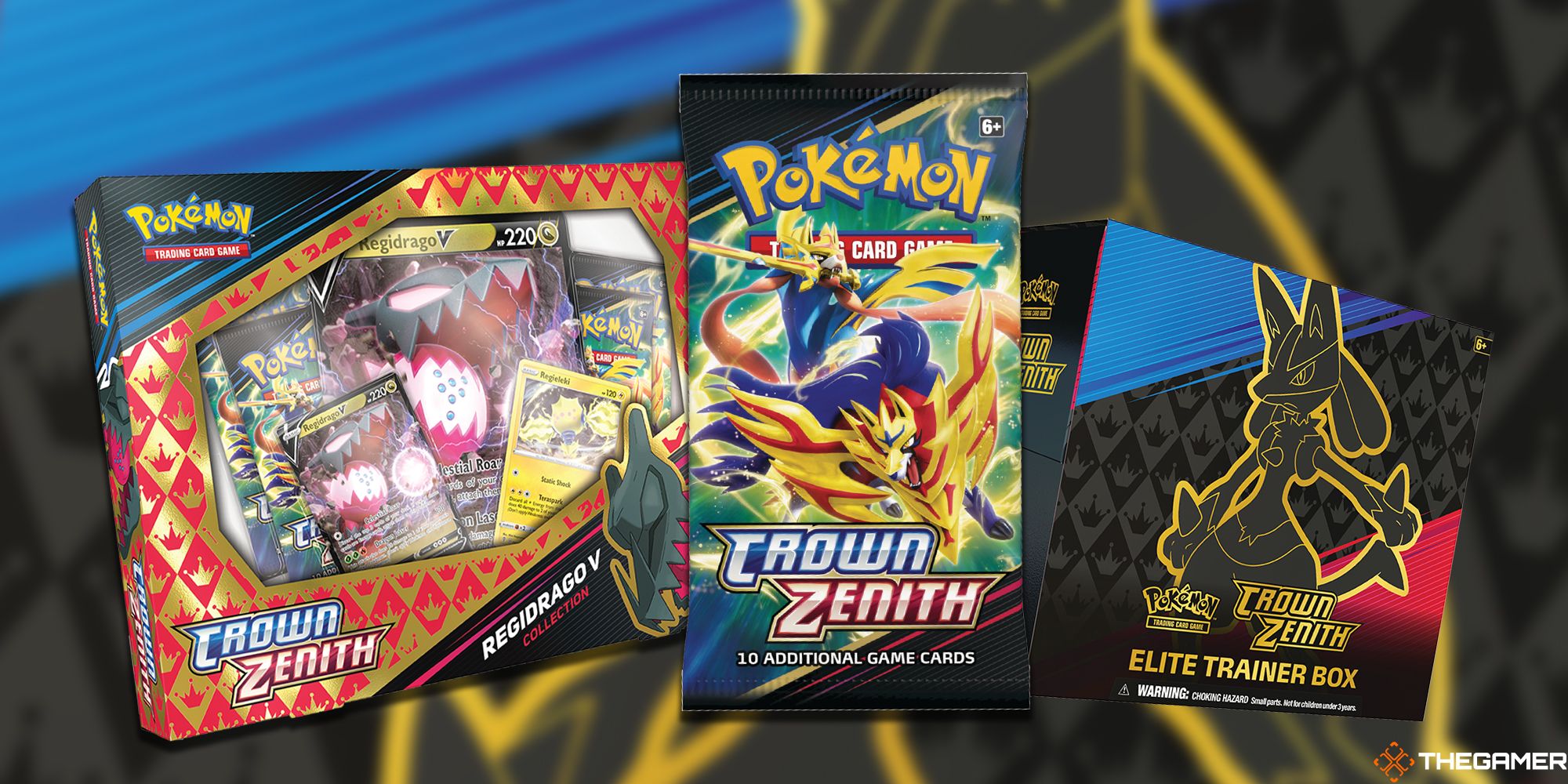 As this is a special expansion, loose booster packs of it won't(officially) be available. Instead, it will be sold through various boxed products, like Elite Trainer Boxes, the Regileki V and Regidrago V collections, and even a new Morpeko V-UNION Playmat Collection. This will be the first V-UNION card – which is four cards that join into one, larger version – released for the game since Pikachu V-UNION back in 2021's Celebrations.
Though this year's expansions have been more focused on the Hisui region we saw in Pokemon Legends: Arceus, Crown Zenith is based on Galar. We'll be getting lots of Galarian cards, such as the three Galarian legendary birds in special tins, and the starter Pokemon in pin collections. Even the special Pokemon revealed for the expansion itself are intrinsically linked to Galar, with Zacian and Zamazenta receiving VSTAR cards, and Eternatus and Charjabug getting Radiant versions. The third Radiant card is, unsurprisingly, a Charizard.
Notably, despite its ties to Galar, this expansion is dropping the Sword & Shield umbrella brand from its name. Without that, and with a name like Crown Zenith ('zenith' meaning the peak or highest point of something, and crowns and royalty being a big part of Galar's aesthetic), we can expect this to be the absolute final expansion we see before the launch of Base Set Scarlet & Violet officially kicks off a whole new era next year.
Crown Zenith launches on January 20, 2023.
Source: Read Full Article