Niantic will soon release its Campfire social app starting with Pokemon Go players.
Campfire was first announced back in May and previewed during Summer Game Fest. Niantic likes to think of Campfire as its own version of Steam–a combination social hub and overlay that improves Pokemon Go and every other Niantic mobile game.
Today's blog update details all of Campfire's social features. Nearby Communities allows you to find active communities in your area and coordinate events and meetups. Niantic Friends allows you to create a friends list across all Niantic titles and chat both directly to them or via group chats. Events can be organized and coordinates on the dynamic map, which unlike Pokemon Go, lets you view more than just a few kilometers around you.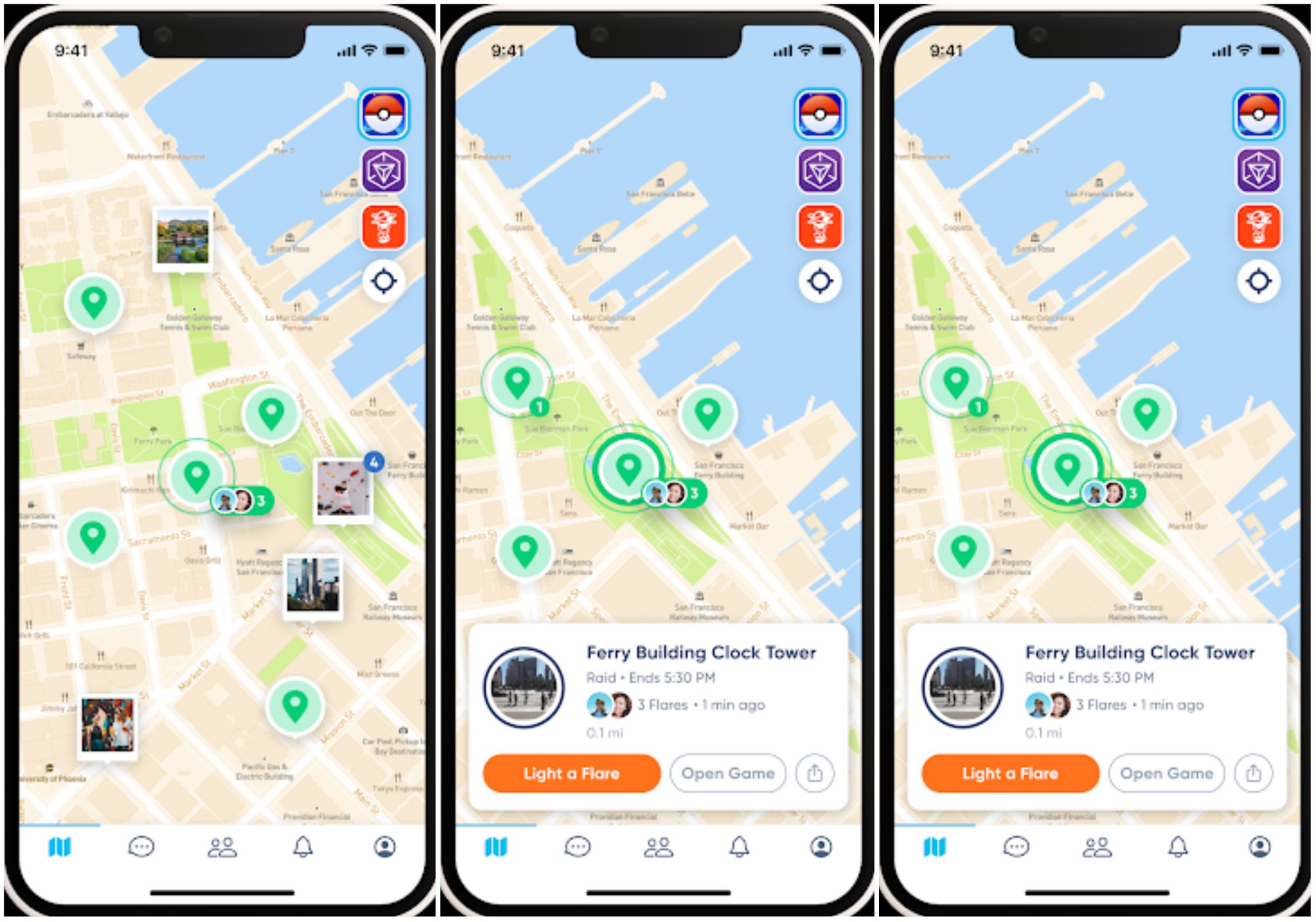 One of the interesting previewed features was Flares, which allow you to send out a call to all Pokemon Go players requesting help in raids. Flares can be used as many times as you want, but only one Flare is available per raid. You can also send raid location data to friends via group chat or direct messages by opening the Campfire overlay.
Campfire promises to integrate seamlessly with Niantic's existing games, so you won't have to deal with multiple open apps like you currently do. Campfire will begin its rollout "in the coming days" with Pokemon Go in certain regions. Keep an eye out for the update on your Pokemon Go app.
Niantic is reportedly in "economic turmoil" as it attempts to recreate the success of Pokemon Go. Bloomberg stated Niantic has canceled four projects and will cut eight percent of its staff in an effort to "streamline" its operations. The canceled games include Heavy Metal, the Transformers augmented reality game, as well as Hamlet, a game made in collaboration with theatrical company Punchdrunk.
Source: Read Full Article