Latios and Latias will return to five-star raids in Pokémon GO this weekend, so it's time to start preparing your Dragon-types for battle now.
If you thought Niantic might be taking a break with Pokémon GO at the turn of the year, then you are very sorely mistaken. The developer has come out of the box running to the point that it feels as though we have been gaming outdoors more than we have been gaming indoors so far in 2020. That was one of Niantic's aims when it released Pokémon GO after all.
A Piplup community day has just come to a close, and trainers have until this coming weekend to recover from it before heading back out for another event. It was revealed via Pokémon GO's official website that legendary Pokémon Latios and Latias will be returning to five-star raids this weekend.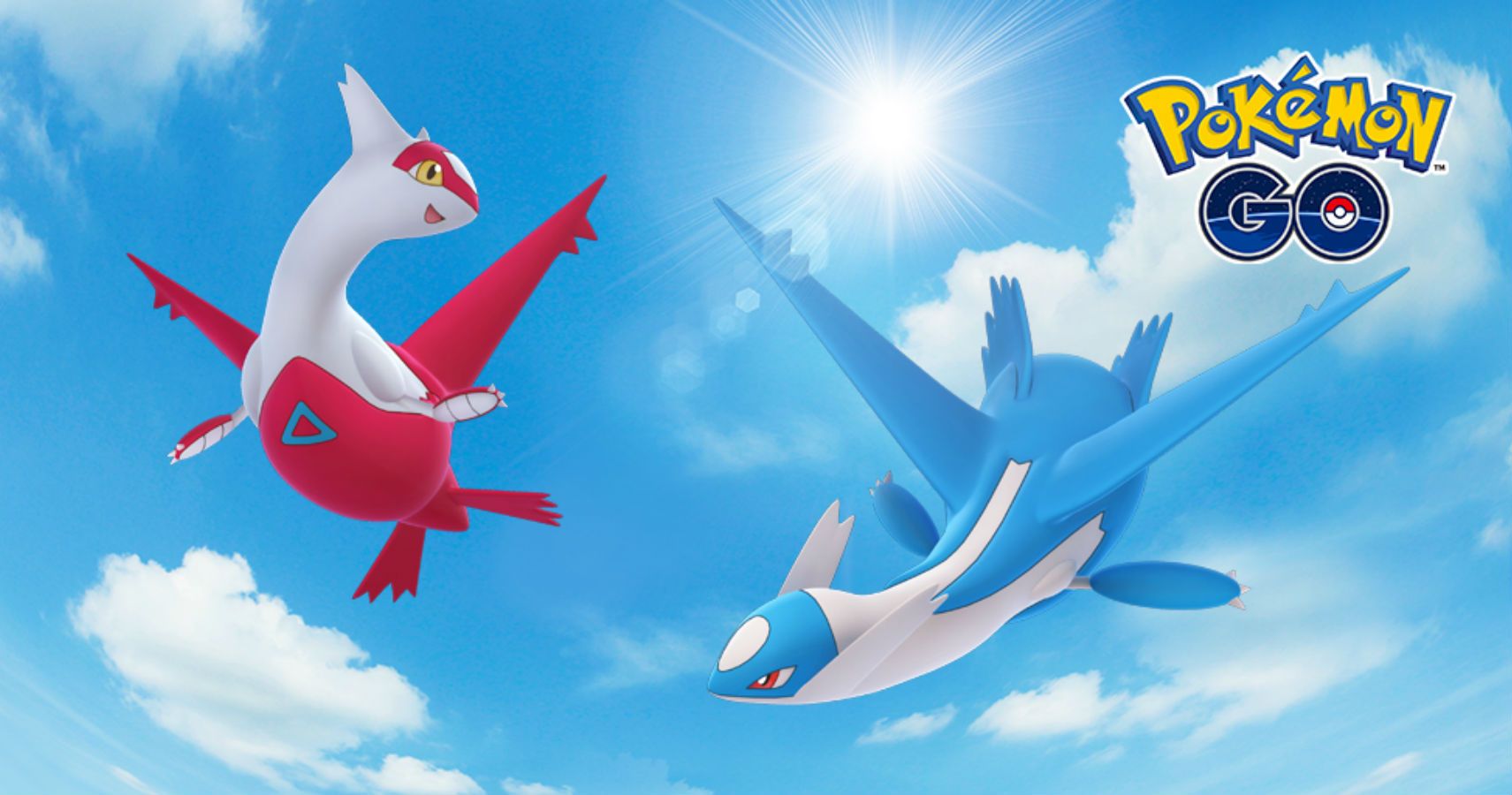 Latios and Latias have both been a part of the game before, but many trainers might have missed them last time around. It's also worth getting out there and trying to catch a few more of them for those precious Latios and Latias candies. The event starts on Friday, January 24, 2020, at 1:00 p.m. PST and will run until Monday, January 27, 2020, at 1:00 p.m. PST.
The official Pokémon GO announcement about the event even includes a few handy tips on what Pokémon are best for taking on the two legendaries. Dragon-types are best for taking on other Dragon-types, so having Rayquaza and Dialga in your line-up before heading into battle will definitely serve you well. Otherwise, Ice, Bug, Ghost, Dark, and Fairy-type attacks also work well against Latios and Latias, so there are plenty of choices when it comes up to filling the rest of your roster.
Last but not least, and what might be the most important part of this upcoming event for trainers who already have their fill of Latios and Latias from previous events. Shiny versions of both legendary Pokémon have already debuted in Pokémon GO. That means there's a chance of finding and catching shiny Latios and shiny Latias this weekend. Plan your route between nearby gyms and make sure you make their most of the 72 hours the Legendaries will be back around.
Source: Read Full Article