Sony's legacy is as well forged as it is undeniable. From a dissolved partnership with Nintendo to becoming the king of the home console market, Sony's PlayStation line has played a pivotal role in sharpening the video game medium's image. The PlayStation brand is now as synonymous with gaming as Nintendo– if not more so for some audiences. 
The PS1 is the undisputed winner of the 5th generation, the PS2 has one of gaming's greatest libraries, the PS3 had the comeback story of a lifetime, and the PS4 earned a worthy reputation as the home for high quality exclusives. Only time will tell what impact the PlayStation 5 will have on video game history, but the PS5 September Showcase points towards a bright future. 
14

Final Fantasy XVI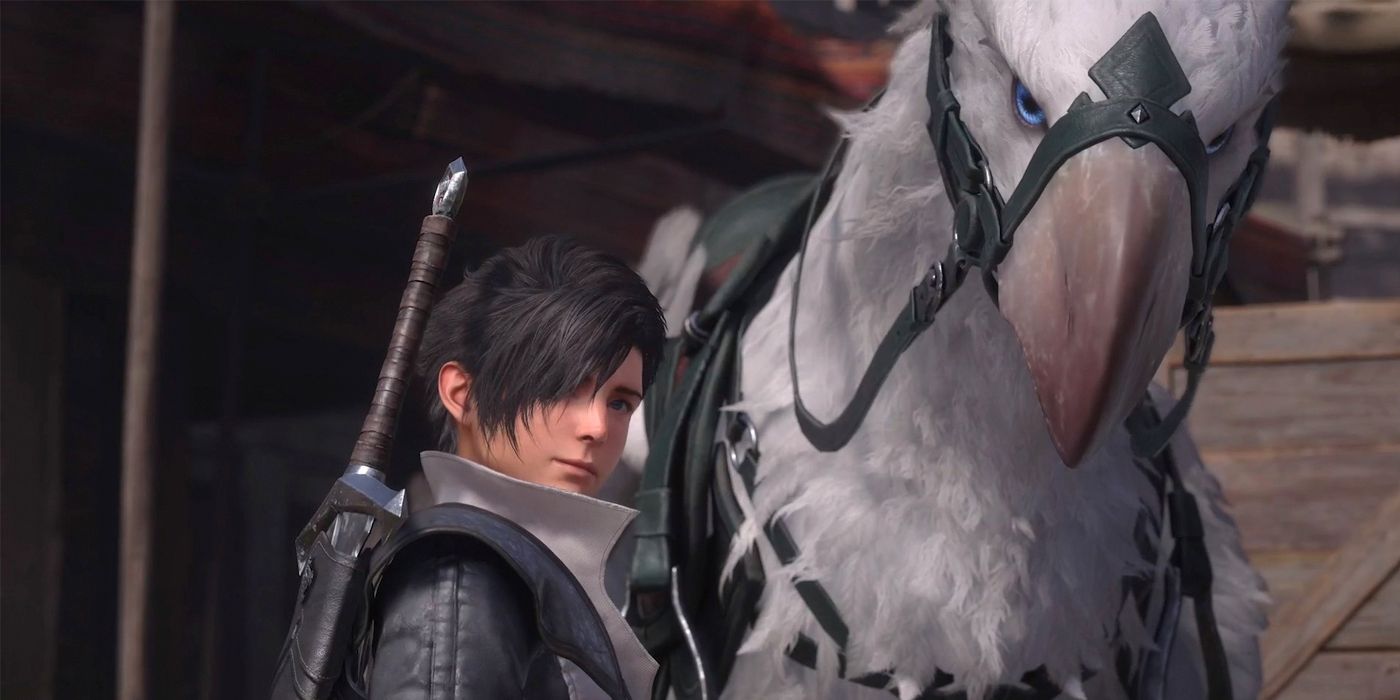 The first major reveal of the night, Square Enix's latest entry in the Final Fantasy will actually be a PlayStation 5 console exclusive. Final Fantasy XVI looks to make some departures for the iconic RPG franchise, not only featuring prominent blood but also what appears to be a full blown action RPG system that has more in common with Dark Souls than even Final Fantasy VII Remake.
Opening with Final Fantasy XVI not only shows Sony's confidence in the RPG, but Square Enix's confidence in the PlayStation 5's hardware. Considering Final Fantasy has been multi-play since XII, this is by no means insignificant.
13

Spider-Man: Miles Morales Coming To PS4 & PS5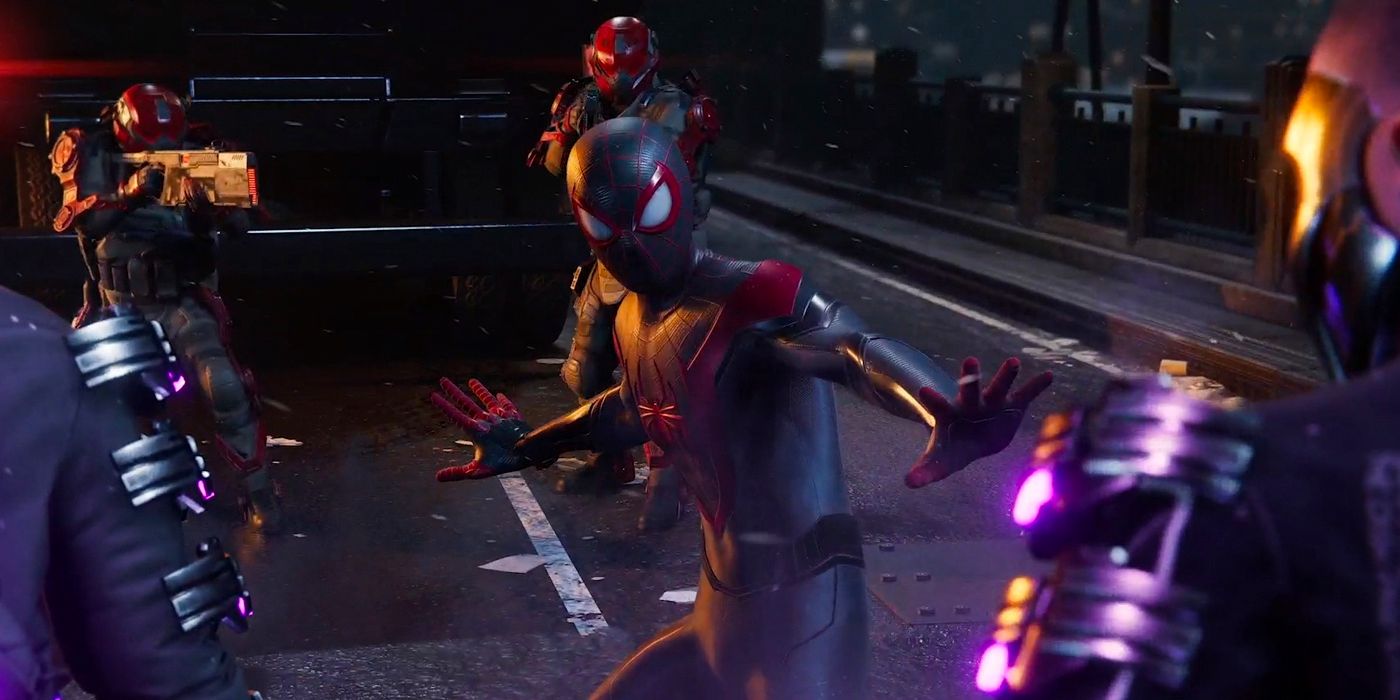 Set one year after the events of Spider-Man on the PlayStation 4, Spider-Man: Miles Morales pits Miles against The Tinkerer. While gameplay does generally look to be more of the same, the PS5 allows for a smoother experience. Not just that, Miles Morales employs fantastic color design & art direction courtesy of the PlayStation 5. Matching the snowy setting, Spider-Man: Miles Morales will be launching November 12, 2020 in the United States and November 19 in other regions. It was also confirmed that Miles Morales will be launching on PS4, as well.
12

Hogwarts Legacy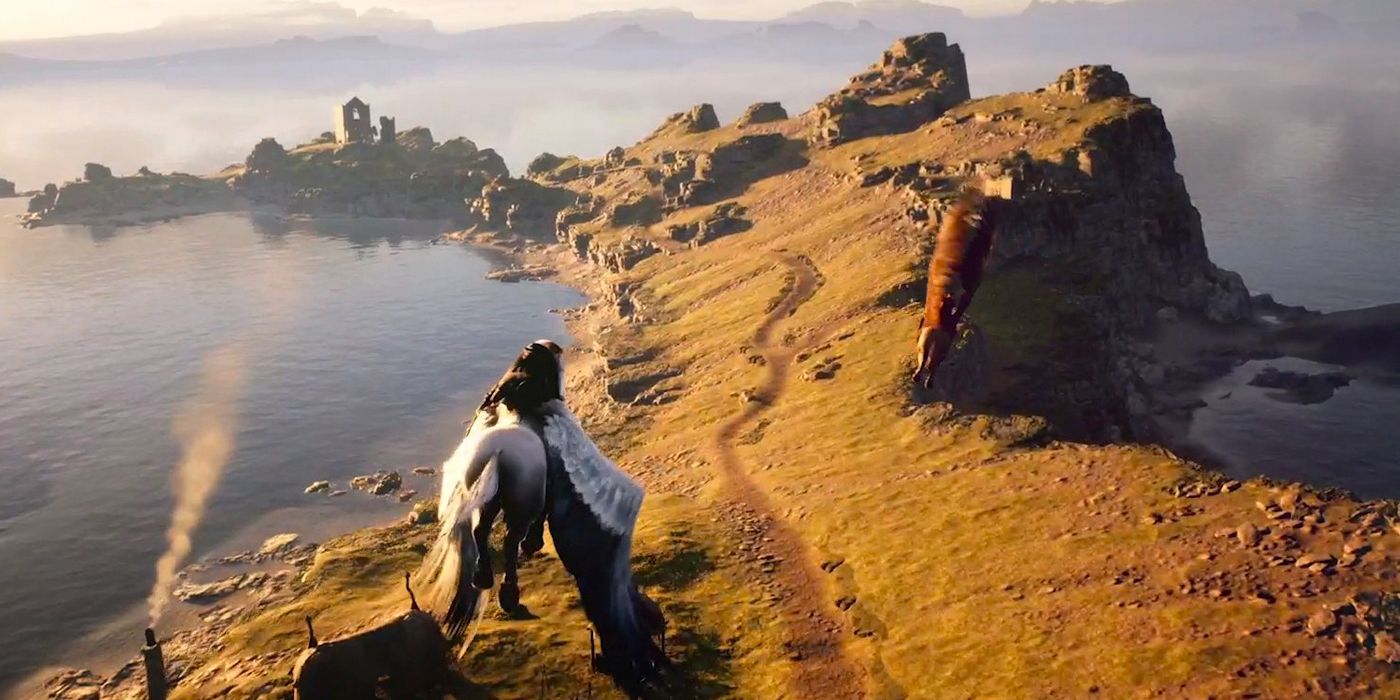 Set at Hogwarts in the late 1800s, the Harry Potter franchise is finally getting a video game that seems guaranteed to do the Wizarding World some semblance of justice. The art direction is as vibrant as the books themselves, filled with color that was missing from the film adaptations.
While much of the game seems to be set at the school, a considerable amount of focus was placed on combat and a mix of action & adventuring. So much action might not necessarily be in the spirit of the franchise, but Hogwarts Legacy is a breath of fresh air the Wizard World arguably needs. The game is set to release 2021.
11

Call Of Duty: Black Ops: Cold War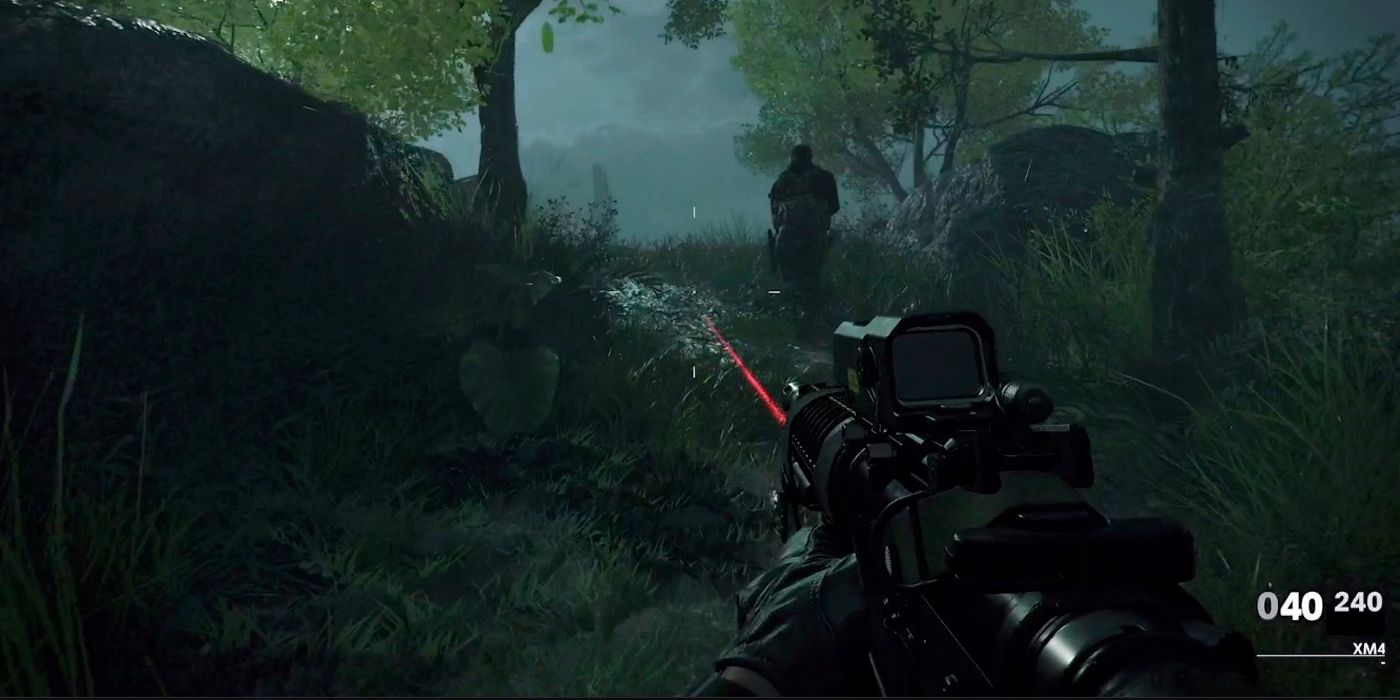 Set during the Cold War in 1981, Call of Duty: Black Ops Cold War is the sixth game in the Black Ops sub-series. Gameplay looks to be both hectic and fast paced, with the showcase trailer focusing on an airport shootout. Game design variety is par for the course, juggling proper gunplay with the occasional off-beat mechanics courtesy of an RC car.
While gameplay looks to keep things familiar, the presentation seen in Black Ops Cold War is out of this world. The PS5 is set to deliver a level of spectacle games have only begun to match. Call of Duty: Black Ops Cold War will be launching Holiday 2020. Between September 19 and 20, PS4 players will even be able to play the alpha.
10

Resident Evil Village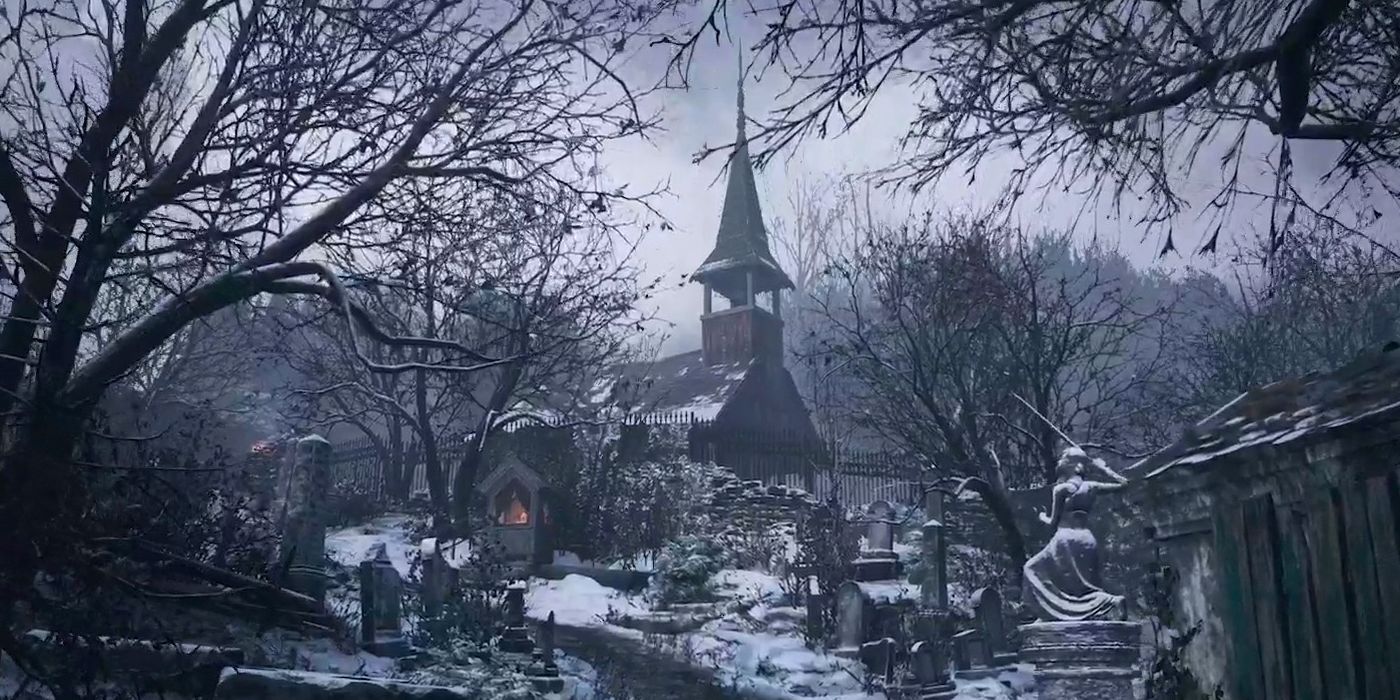 Resident Evil underwent something of a rebirth with Resident Evil 7 and Resident Evil 8 is set to continue the franchise's transition into first-person horror. With incredible lighting, unprecedented detailed graphics, and a chilling atmosphere, Resident Evil Village is preparing audiences for one of the scariest experiences in the series. The survival horror game is set to launch 2021.
9

Deathloop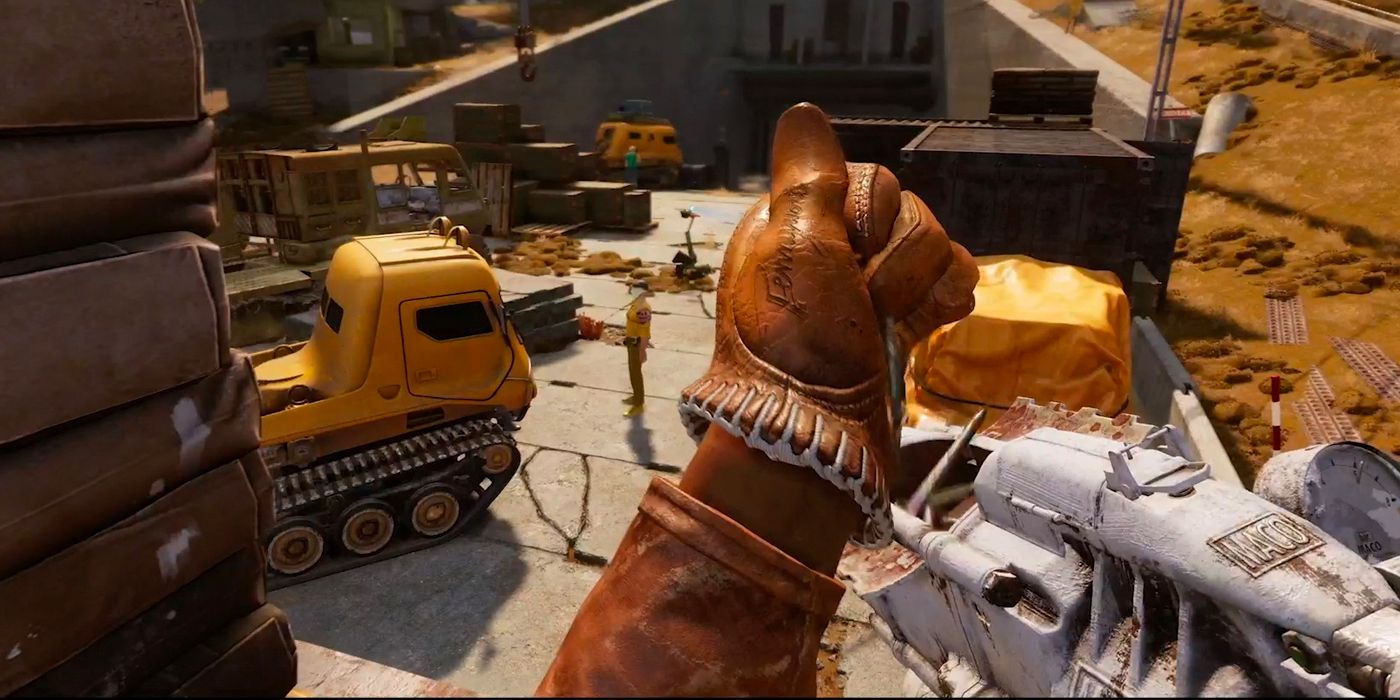 The PS5 Showcase has finally given more insight into Deathloop, a first person shooter where the protagonist Colt is trapped inside a time loop. Players must gun their way to survival, eliminating everyone in their way to make it through the loop.
Deathloop's trailer specifically focused on 1 of 8 targets, Egor, highlighting familiarity players will need to build with their death loop in order to complete the game. Deathloop is a PlayStation console exclusive launching Q2 2021.
8

Devil May Cry 5: Special Edition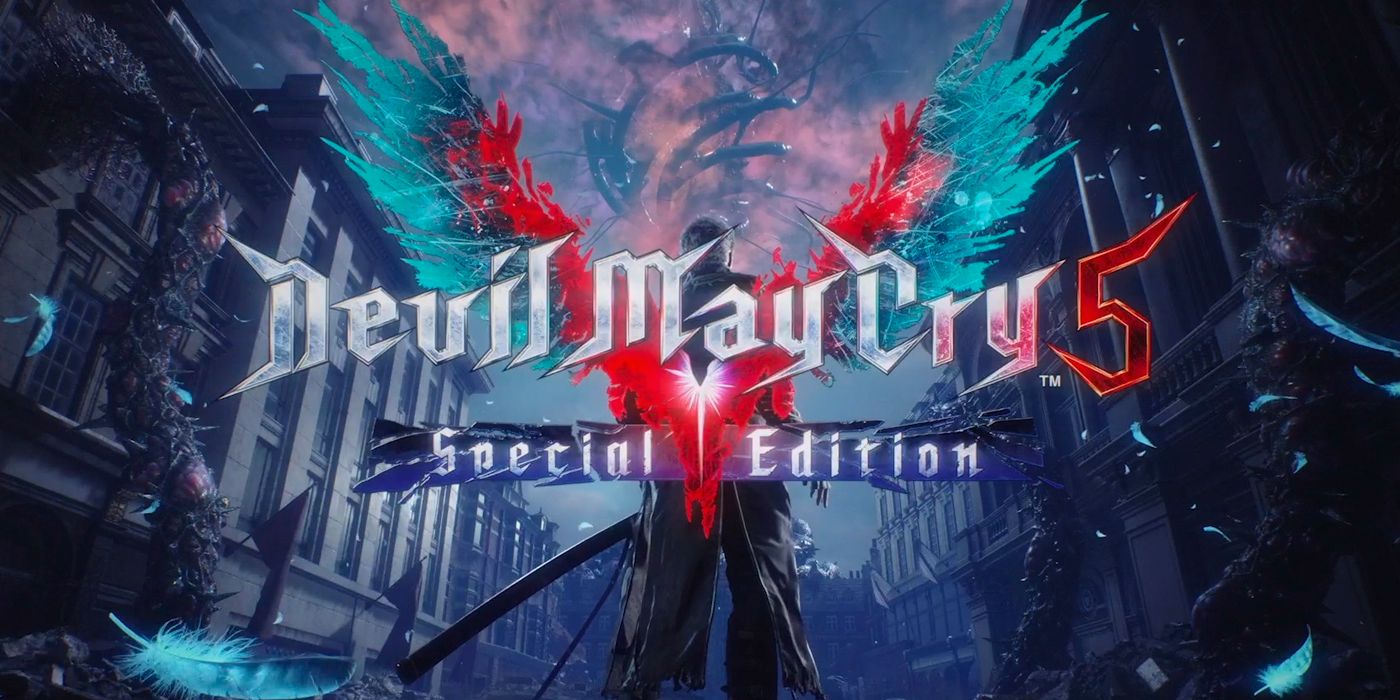 Surprising absolutely no fans of the franchise, Capcom has announced a Special Edition for Devil May Cry. Now a long honored tradition since their inception in DMC3, Special Editions notably offer up Vergil as a playable character– Dante's twin brother and rival.
Not only is Vergil set to be playable with his own unique move set, Devil May Cry 5: Special Edition looks like it'll be featuring all new content for every character. DMC5 will be available digitally at launch.
7

Oddworld Soulstorm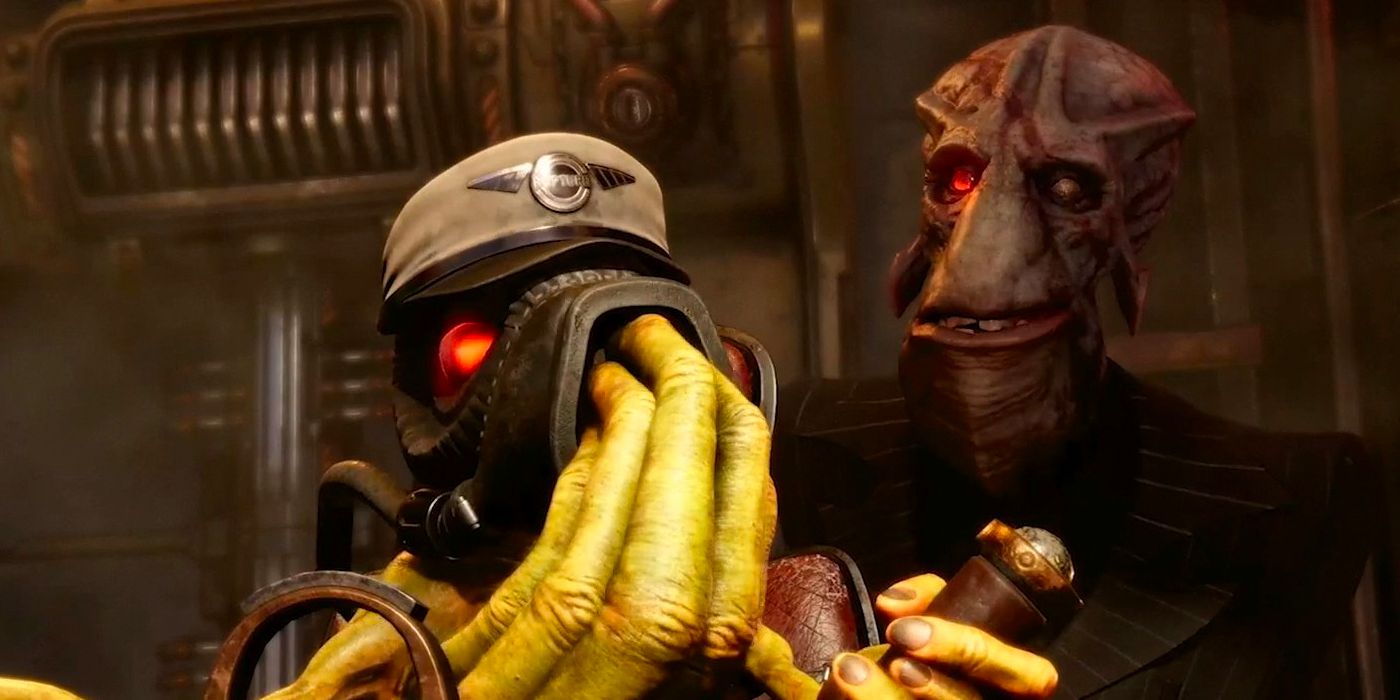 Oddworld has always been something of an acquired taste, but the eclectic and strange games are arguably more important than the AAA. They show the creativity of the medium at full display and the Oddworld series is nothing if not creative. Dark, twisted, funny, and genuinely challenging, Oddworld mixes platforming & stealth with thought-provoking puzzle solving. Soulstorm looks to continue that trend in a refreshingly modern package.
6

Five Nights At Freddy's Security Breach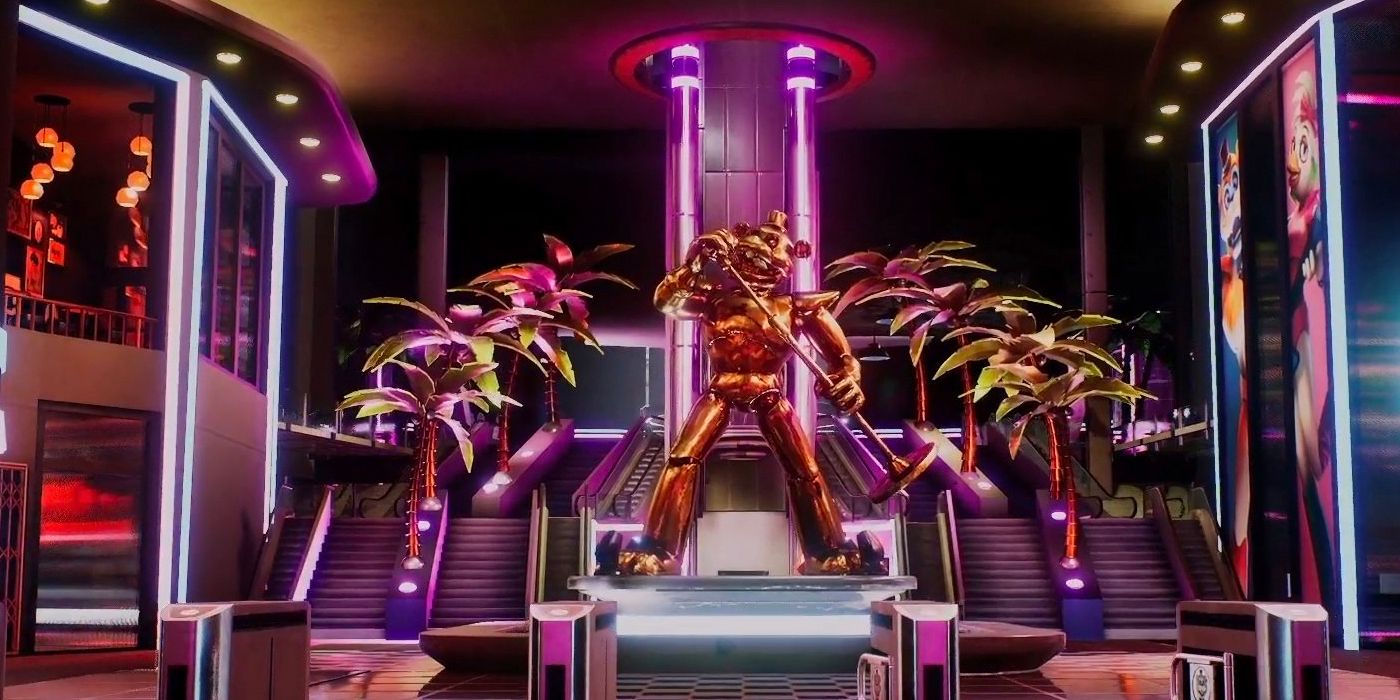 In a truly chilling trailer, a woman's voice speaks to "Gregory" as he breaks down in tears. Five Nights at Freddy's is heading to the PlayStation 5 in Security Breach. While little gameplay was shown, an appropriately horror atmosphere was established which is sure to get fans of the franchise excited. More importantly, the power of the PS5 is bound to make Five Nights at Freddy's an inherently scarier experience.
5

Demon's Souls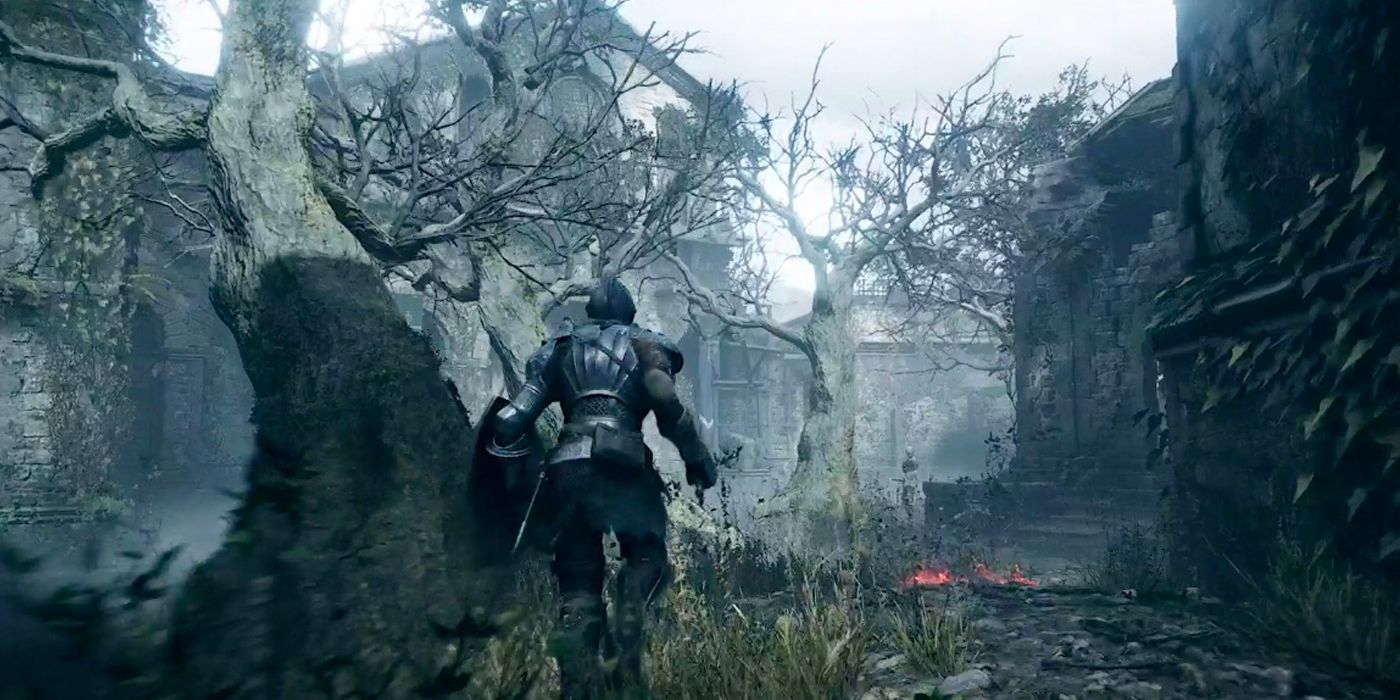 FromSoftware's game that started it all is being remade exclusively for the PlayStation 5. The showcase gameplay consisted mainly of the tutorial area, immediately highlighting the massive leap in graphical fidelity between the PS3 and PS5. Demon's Souls on the PlayStation 3 was a foggy game overwhelmed by a muted aesthetic.
Demon's Souls on the PS5 is certainly vibrant by comparison, but only to highlight the lighting possible on the console. Beams of light, fire, and reflections look downright beautiful & unlike anything ever seen in the Souls series. Smoother gameplay certainly helps seal the deal. Demon's Souls will be available at launch.
4

Fortnite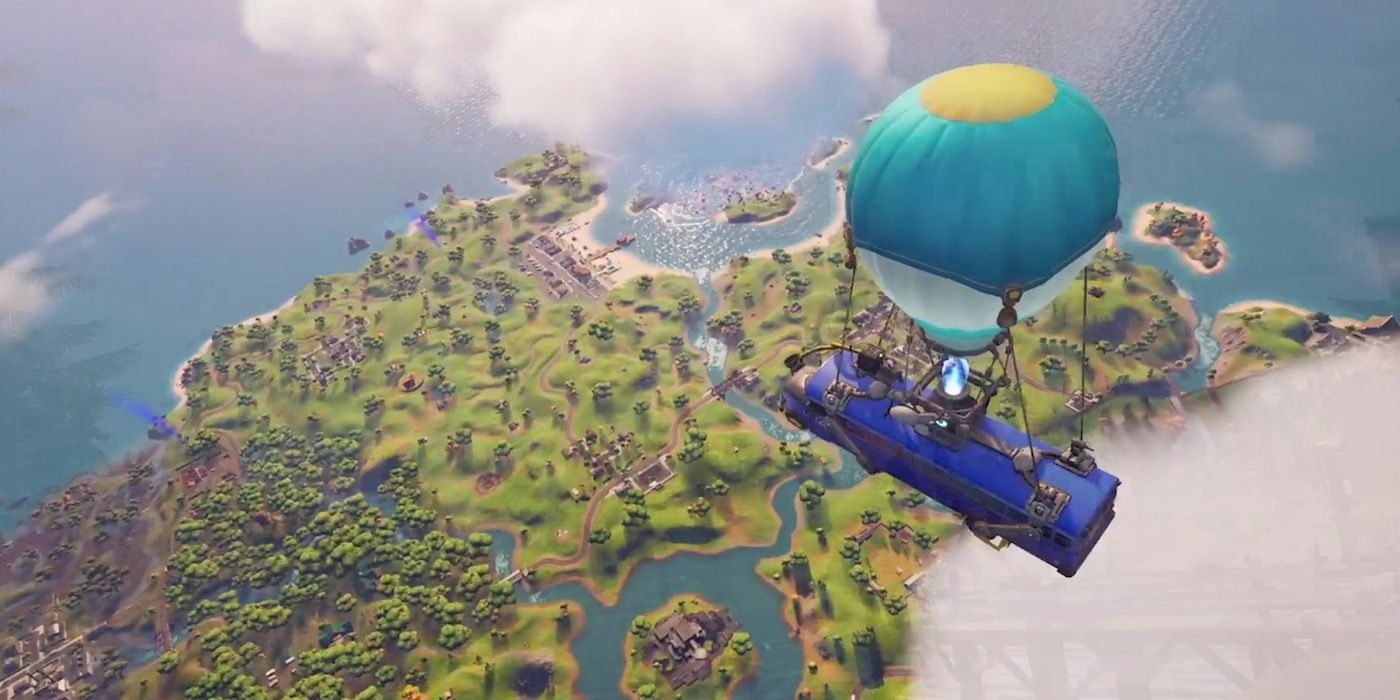 It perhaps shouldn't come as a surprise, but Fortnite will be available at launch. Considering the longevity the battle royale has managed to have within recent years, don't be surprised if Fortnite also launches on the PlayStation 6 some day.
3

PlayStation Plus Collection
PlayStation Plus users on the PlayStation 5 are in for quite a treat– especially if they ended up skipping the PS4. Subscribers will have access to a collection of some of PS4's best games, including the likes of: Persona 5, Bloodborne, Batman: Arkham Knight, The Last of Us Remastered, Detroit: Become Human, Until Dawn, Resident Evil VII, and even God of War.
2

PlayStation 5 Price & Launch Date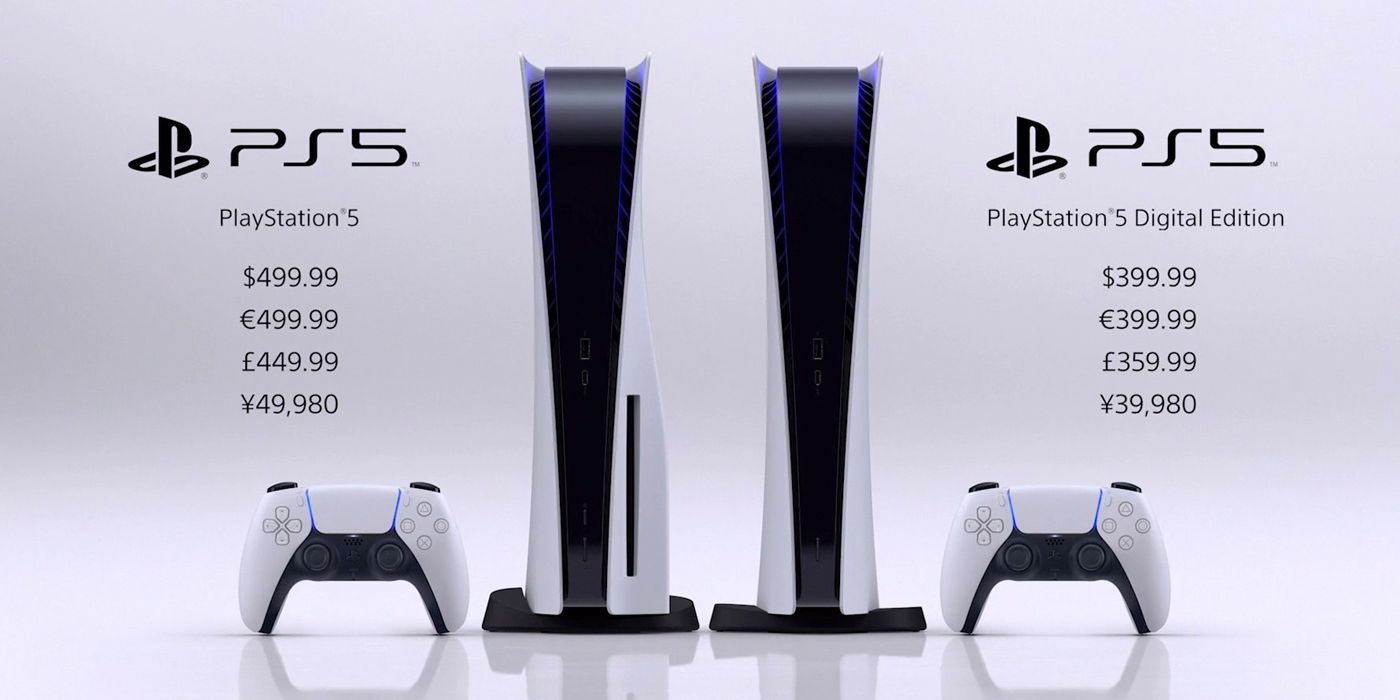 Confirming rampant speculation, the disc based PlayStation 5 will be $499 USD while the digital edition PlayStation 4 will be $399 USD. The PS5 will launch on November 12 in the United States, Japan, Canada, Mexiro, Australia, New Zealand, and South Korea. The rest of the world will get the PS5 on November 19.
1

God Of War (PlayStation 5)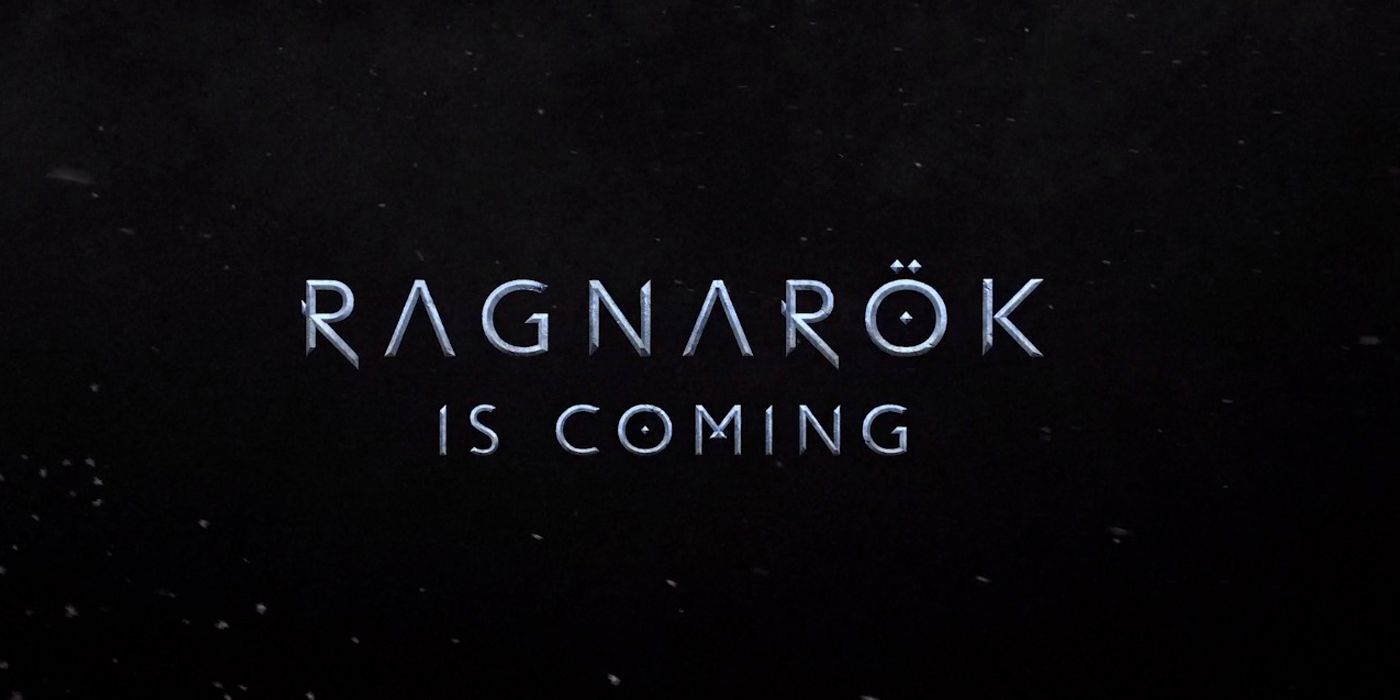 Ragnarok is coming in 2021 as the PS5 Showcase ended with a teaser towards a new God of War. Fans of the franchise were already anticipating a sequel, but official confirmation is always nice to have. The tagline "Ragnarok is coming" also suggest that the stakes will only rise as Kratos takes the fight to the Norse Gods– destined to kill them in the process.
Source: Read Full Article