Persona composer Shoji Meguro has just announced his first game project after leaving Atlus will be crowd-funded on Kickstarter. First revealed last November after Meguro announced his departure from the Persona and Shin Megami Tensei developer, Guns Undarkness will be a turn-based tactical RPG with an emphasis on stealth gameplay inspired by both Persona and Metal Gear.
Guns Undarkness takes place in the year 2045. Nuclear war has devastated humanity and the world is on the brink of total collapse. You'll play as a member of a private military company (PMC) with a story that will cause your teammates to "realize the 'true love' that will lead humanity to a higher level of existence." As such, there's a relationship system between the protagonist and other team members.
There are already several screenshots on the game's Steam page showing what appears to be an early alpha build of Guns Undarkness. Characters are just named "Tank," "Shooter," Attacker," and each has standard JRPG actions such as "Attack," "Skill," "Guard," and "Move." Each character is wearing a futuristic armor suit while enemies are equipped with more drab military fatigues.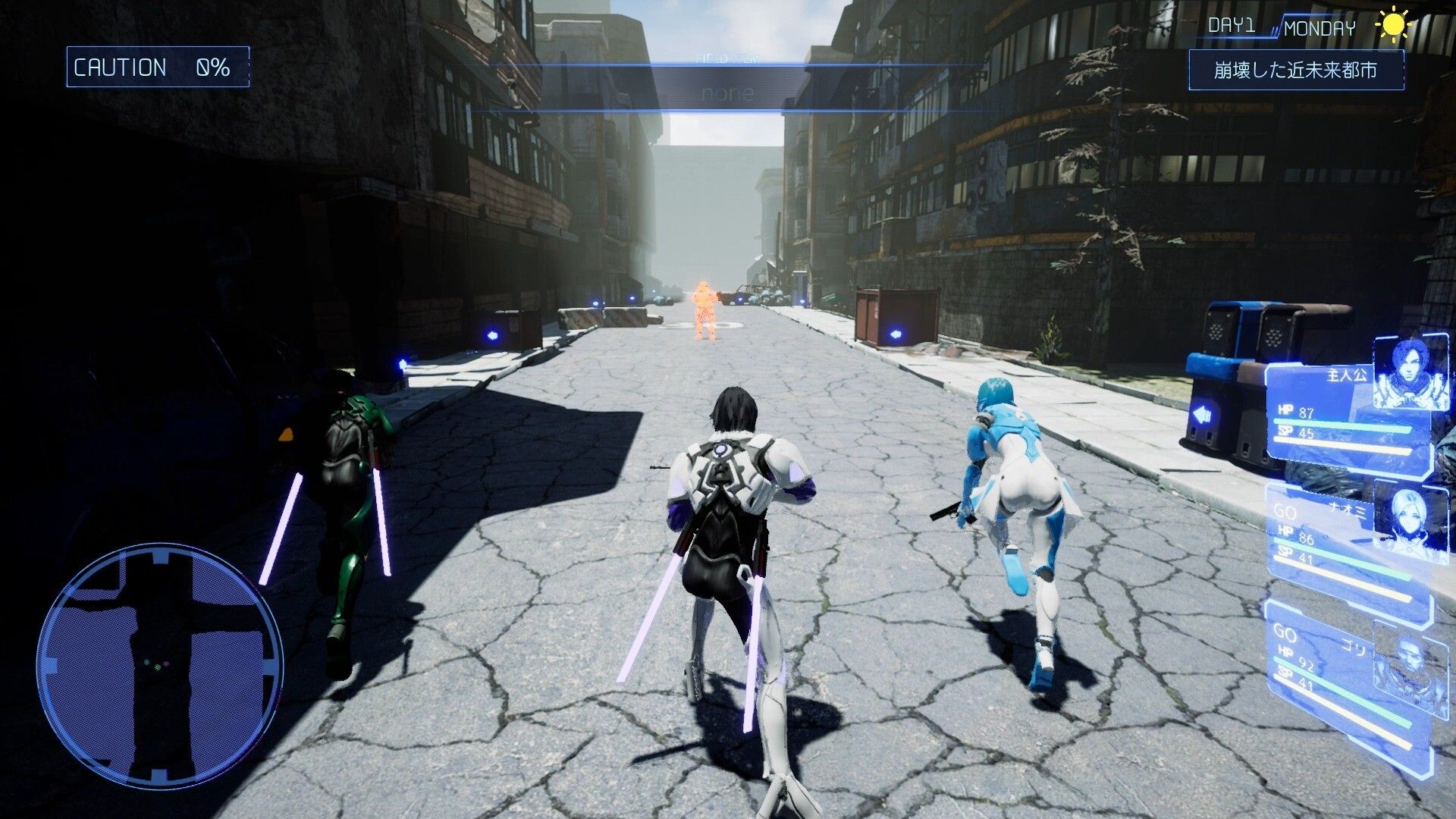 Your PMC will have an amphibious submarine called the Maroon that will serve as your home base. Characters will have unique skills they can use to exploit weaknesses in enemy defenses, and there will be inventory management and a crafting system that will allow you to upgrade your equipment.
Meguro will compose the music for Guns Undarkness and contribute to the game's design, while Russian illustrator Ilya Kuvshinov–known for his work on Ghost in the Shell: SAC_2045–will create the game's characters.
The Guns Undarkness Kickstarter will start on September 12 and runs to October 15 with the first goal of $30,000 to release the game on PC. Stretch goals after that will let them release it on Switch, PlayStation, and Xbox.
"Through Kickstarter, I would like to make Guns Undarkness an even better game with the support and early feedback of the fans," said Meguro in a statement. "With the help of our backers, I hope to fix the visual problems and brush up on everything, so please lend me your support!"
Guns Undarkness has a tentative release date of December 2023.
Source: Read Full Article