Persona 5 Royal brings a litany of new characters and story beats that make it an experience that stands on its own. One such character is Kasumi Yoshizawa. This eloquent and intelligent gymnast comes to Joker's aid multiple times over the course of the campaign.
Apart from aiding Joker in battle, Kasumi is also a romance option exclusive to Persona 5's definitive edition. Those keen on keeping Kasumi close will want to take several careful steps that ensure she enters a romantic relationship with the game's protagonist.
Play the Game Normally Until 5/30
At the beginning of Persona 5 Royal, players get to see a showcase of Kasumi's character. She aids Joker in battle mere minutes into the game. Though she is one of the earliest playable characters in this rendition of Persona 5, she isn't available as a confidant for some time.
Players will want to focus on playing the game as they usually would until 5/30. At this point, Kasumi is introduced as a Confidant via story beat. Because it is a part of the campaign, there's no need to worry about missing out on her first link.
Keep Track of Which Days Kasumi's Links Unlock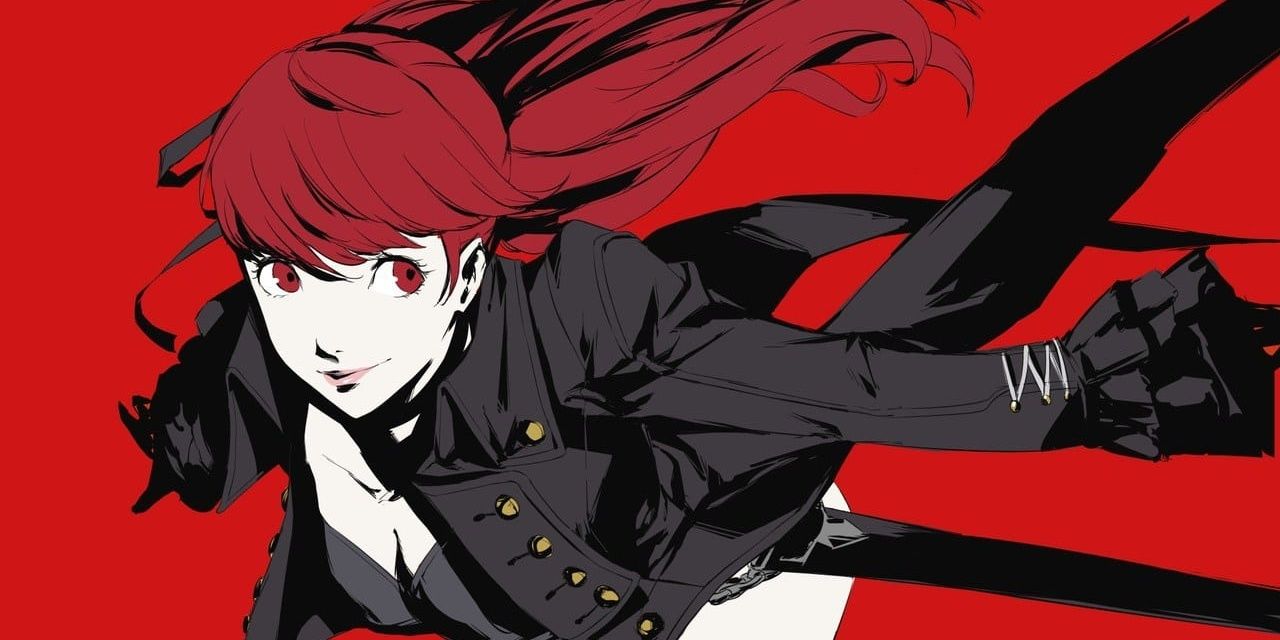 Kasumi's first link may unlock automatically, but other links take some time to become available. Make sure to keep track of which days her ranks open up, as players must complete the following Confidant ranks before finishing the base game's content.
6/8-Confidant Rank 2

6/29-Confidant Rank 3

7/31-Confidant Rank 4

8/7-Confidant Rank 5
Earlier in the game players can focus on finishing other dungeons and accomplishing the other prerequisites that will enable them to reach the true ending.
Progress Towards the True Ending
To romance Kasumi, players must progress towards the True Ending of Persona 5 Royal. This involves investing in several other Confidants throughout the campaign. This includes reaching rank 8 in Goro Akechi's Justice Arcana and rank 9 in Takuto Maruki's Councillor Arcana.
Some of these links will require higher social stats, so players will want to ensure that they spend their free time boosting stats like Knowledge and Charm so that they can make progress in these bonds.
Reach Confidant Rank 5 by 12/18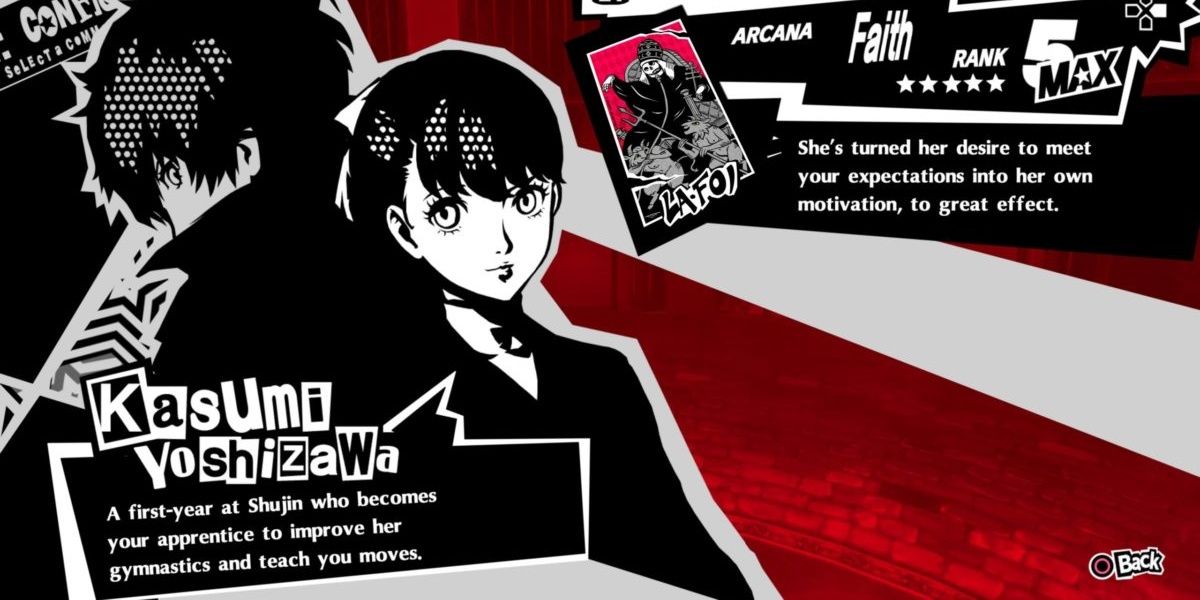 Even though Kasumi's ranks unlock intermittently, there is still a deadline for completing her Arcana. Joker needs to max out her Arcana by 12/18. This is just before the end of the base game. Thankfully, her max rank is initially 5, meaning there is far more room to work with.
Just tackle the ranks as they become available, and there will be no need to worry about failing. Slate some time out on the specified days, as it can be easy to get sidetracked with so many activities in Persona 5 Royal.
Reject Igor's Proposal on 12/24 to Progress to the True Ending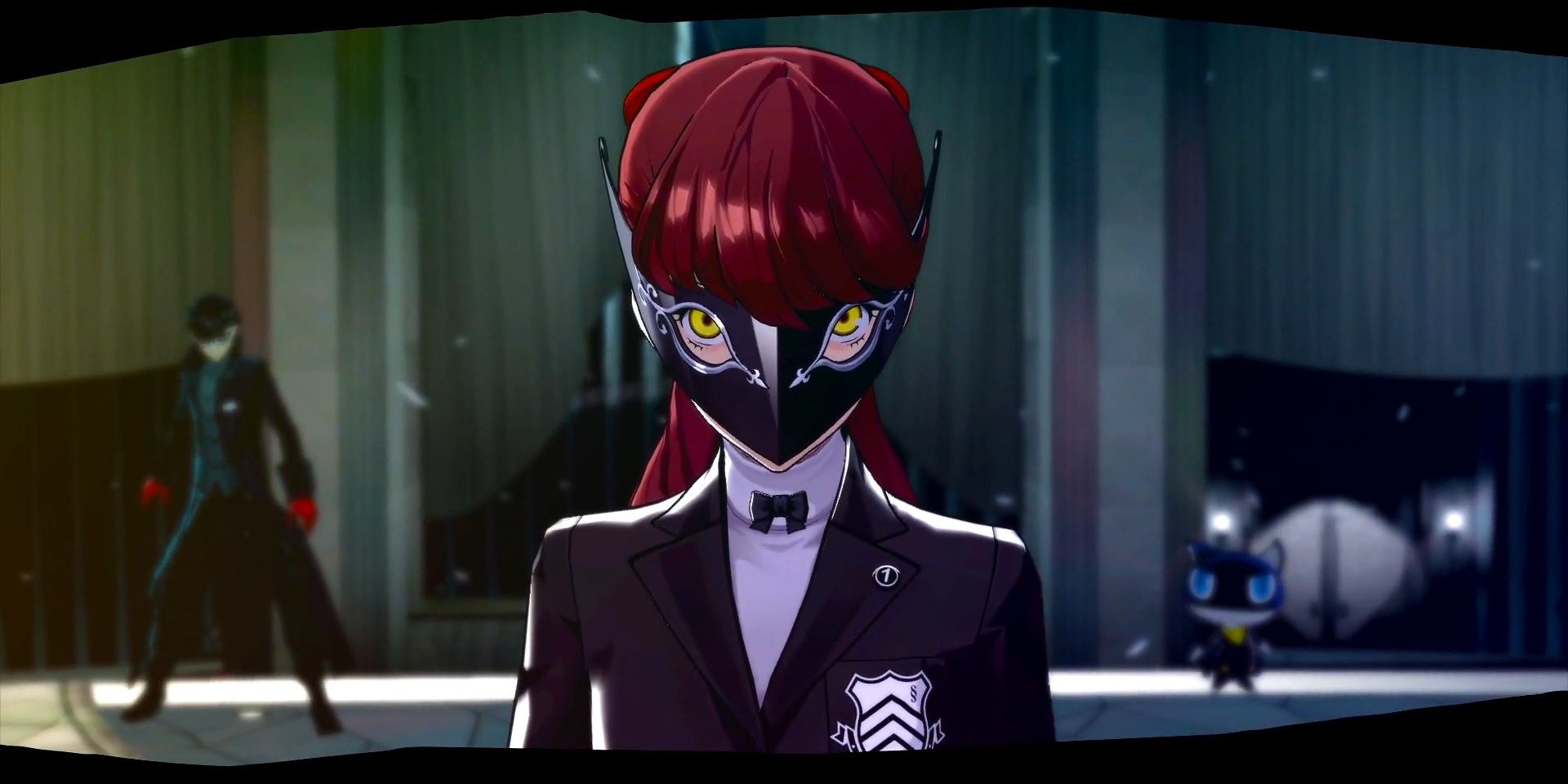 On Christmas Eve, Igor proposes a solution to the tainted hearts of Tokyo's citizens. He suggests that Joker allow them to remain ignorant while remaining the hero. Though his offer may seem tantalizing, turn it down.
Accepting this offer will instantly trigger one of the game's bad endings, halting any progress players have made up to this point. This means that no matter if all the prerequisites for the true ending have been unlocked, this one mistake can undo all of that progress. Refuse Igor and defeat him. If all necessary steps have been taken, the third semester will begin.
Help Kasumi Face Her Past
One of the first orders of business for Joker and Kasumi in the third semester will be to take on a new palace with a dark secret. Joker will need to be there for Kasumi and help her face a trauma she's ignored. This portion is largely part of the story and only one option can lead to failure along this route. Help Kasumi find her reason to fight as the pair make their way through the game's final palace.
Reject Maruki's Offer on 1/9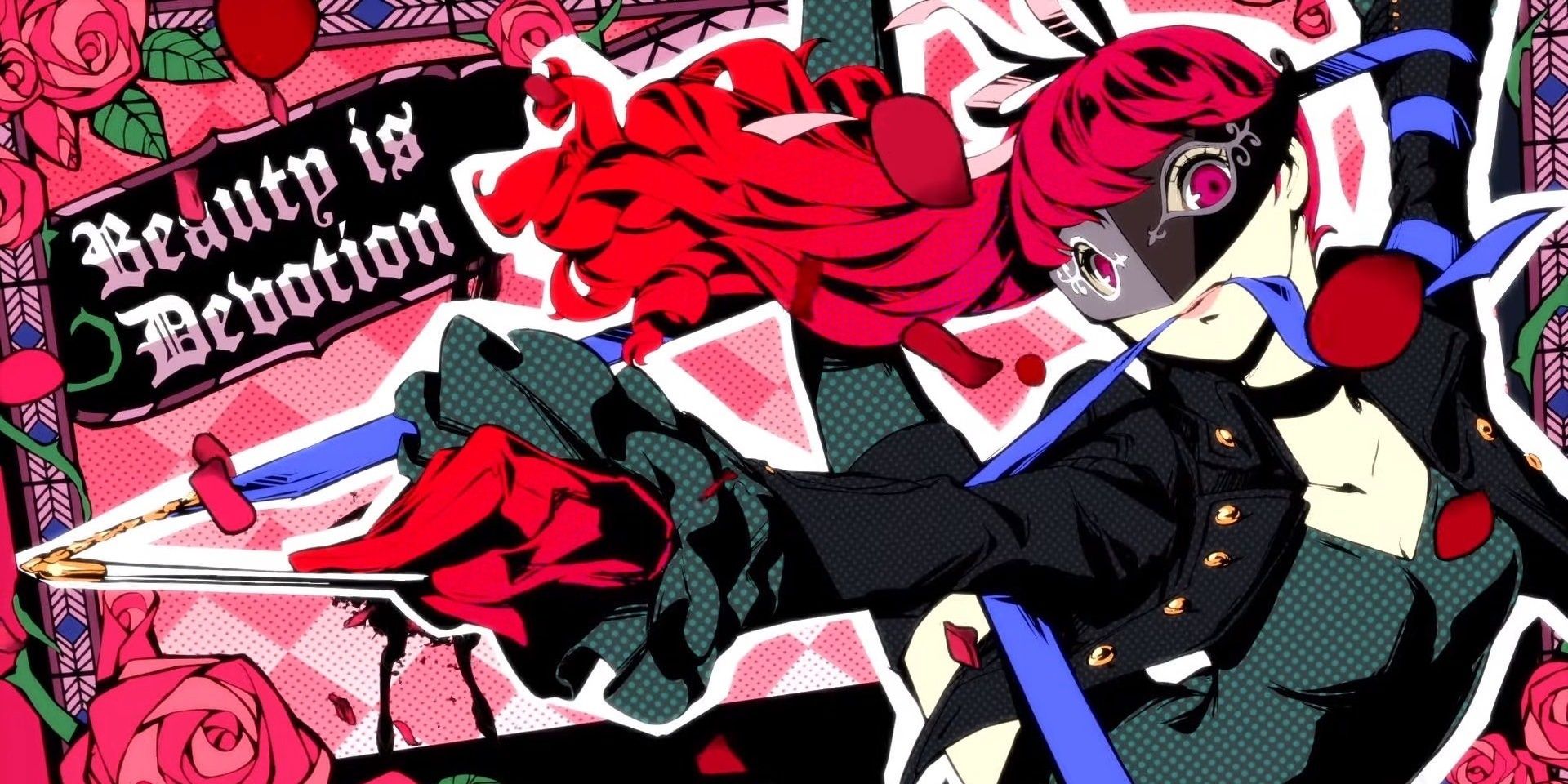 There is one last temptation for both Joker and Kasumi that could stop either of them from reaching the true ending. This would be an offer that Doctor Maruki gives them both on 1/9. If this offer is accepted, the game will end. The work that players have put in up to this point will be fruitless as the game will conclude before they have a chance to romance Kasumi. Turn his offer down and prepare for the final palace in the game.
Pick Up Gifts for Kasumi
As with any romantic partner in Persona 5 Royal, Joker can give Kasumi gifts. Kasumi will require her own set of items that will help boost her social link with the protagonist. Grabbing a few of these items can help players avoid an unfruitful hangout, as later Aracana ranks can take multiple sessions to progress. Grab some of the following to impress the young gymnast:
+2 Boost: Flower Basket, Star Mirror, Black Mug, Local Mascot Set, All-purpose Vitamins, Sakura Fan
+3 Boost: Heart Ring, Crimson Lipstick, Rose Bouquet, Face Beautifier, Designer Perfume, Mini Cactus
Support Kasumi's Athletic Journey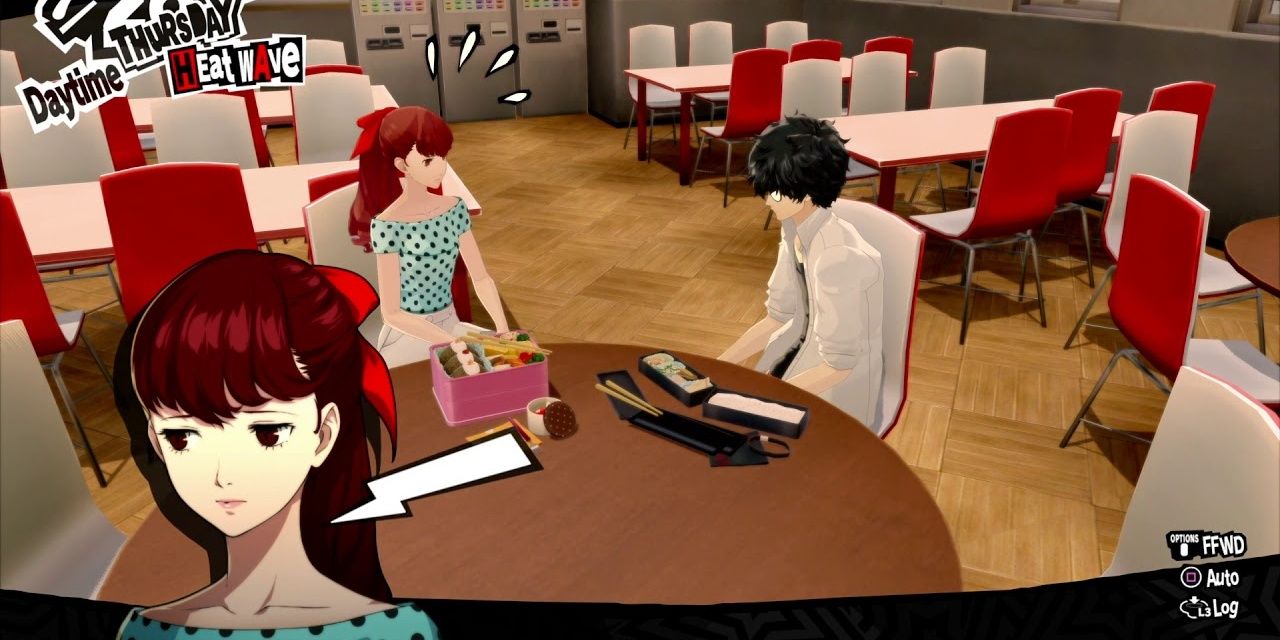 The second half of Kasumi's Arancana focuses on her dealing with the insecurities of her past, both in athletics and personality. She'll need a senpai that's both supportive and competitive to push her forward. Luckily, Joker will do most of the heavy lifting in these situations, as he is the strong and silent type. Players will have to make a few key interjections of their own when Sumire asks them questions though.
Be Supportive and Kind in Kasumi's Bonding Sessions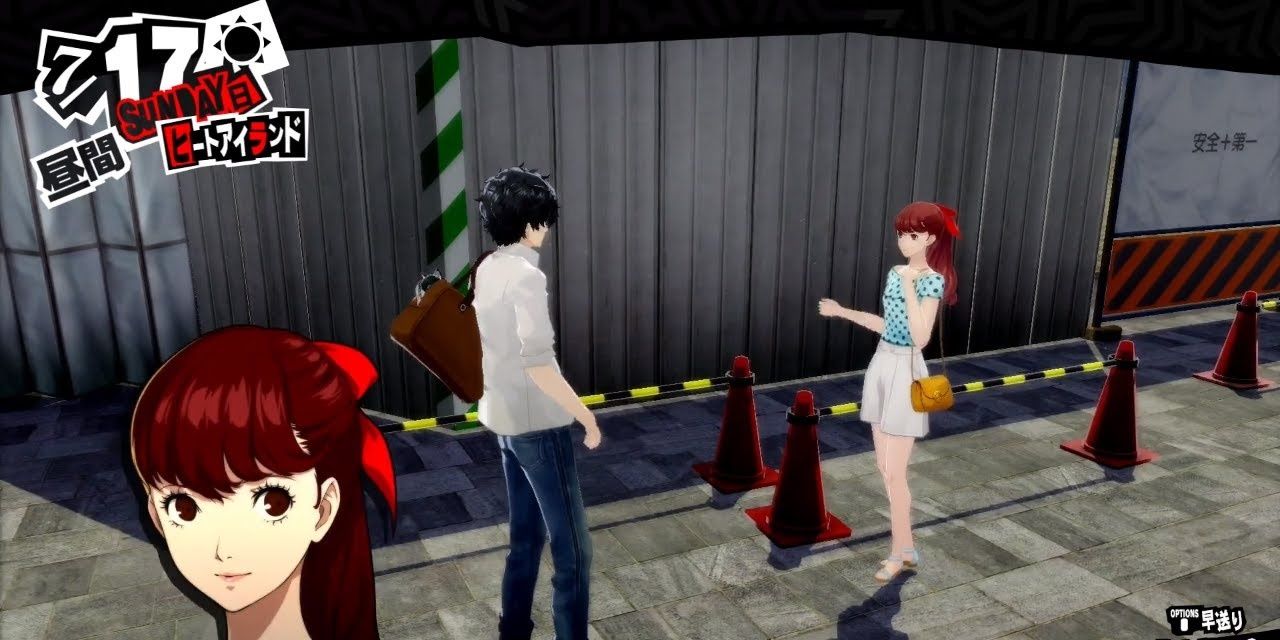 When Kasumi does ask for Joker's input, use inquisitive and supportive language. When she talks about her past, ask questions, and keep her talking. She feels unheard so spending time talking to her will really boost her self-worth. If she seems to be down, let her know that Joker understands and that he's had struggles before. It doesn't hurt to give her some of your insight as well, especially after rank 7. This is where Joker will need Rank 7 or higher Knowledge to aid his junior. She'll come to Joker with questions and ask for advice that only a smart senior can provide.
Next: Persona 5 Royal: 10 Mistakes Players Make That Cost Them The True Ending (And How To Avoid Them)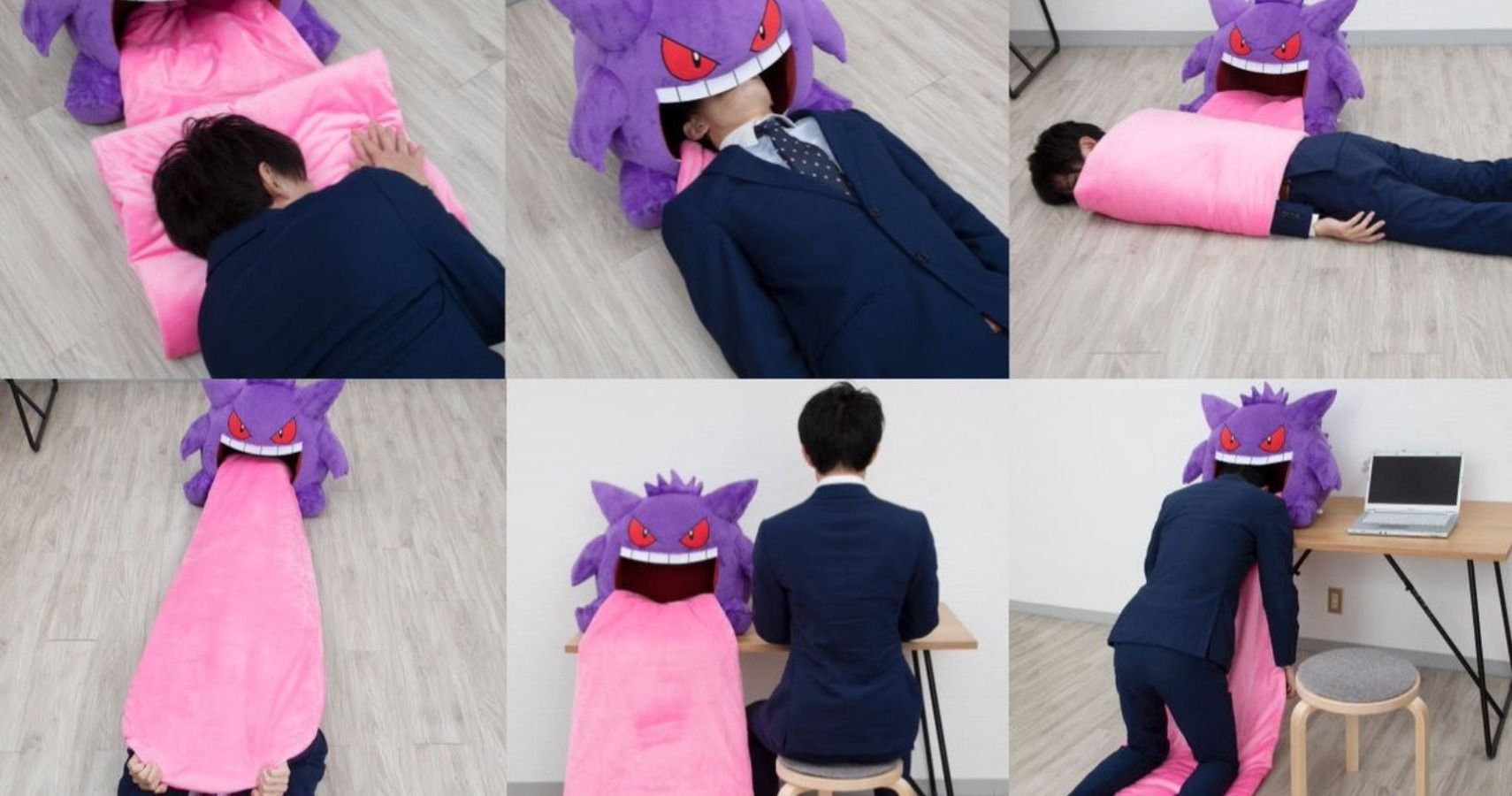 Tai Hofmann is a gaming list writer for TheGamer, GameRant, and Twitch Content Creator. You can find him on Twitter @MI2_PICKLES
Source: Read Full Article