People Can Fly is truly taking off these days. Hot off the reveal of two big new games in development for Square Enix and Take-Two Interactive, People Can Fly has just debuted on the Warsaw Stock Exchange as a publicly traded company. And investors were very keen on the Polish developer because their stock nearly doubled in the first hour of trading.
"We made our debut on the Warsaw Stock Exchange this morning," People Can Fly tweeted this morning, linking to a Polish financial publication that noted that their stock price shot up 68% in the first few minutes of trading. People Can Fly stock opened at PLN 46 in their initial public offering, then leaped to PLN 84 after 70 minutes of trading.
Quite the contrast with another Polish studio that lost over a third of its stock value soon after the launch of Cyberpunk 2077.
People Can Fly still has a few months to wait for the release of Outriders, the upcoming looter shooter that seems to be taking aim at franchise favorites like Destiny 2, Borderlands 3, and Warframe. Set on a weird alien planet that has given its inhabitants bizarre powers, Outriders combines RPG elements with third-person shooter action on the PC, PS4, PS5, Xbox One, and Xbox Series S/X later in February 2021. A version will be available for Google Stadia sometime after the initial console launch.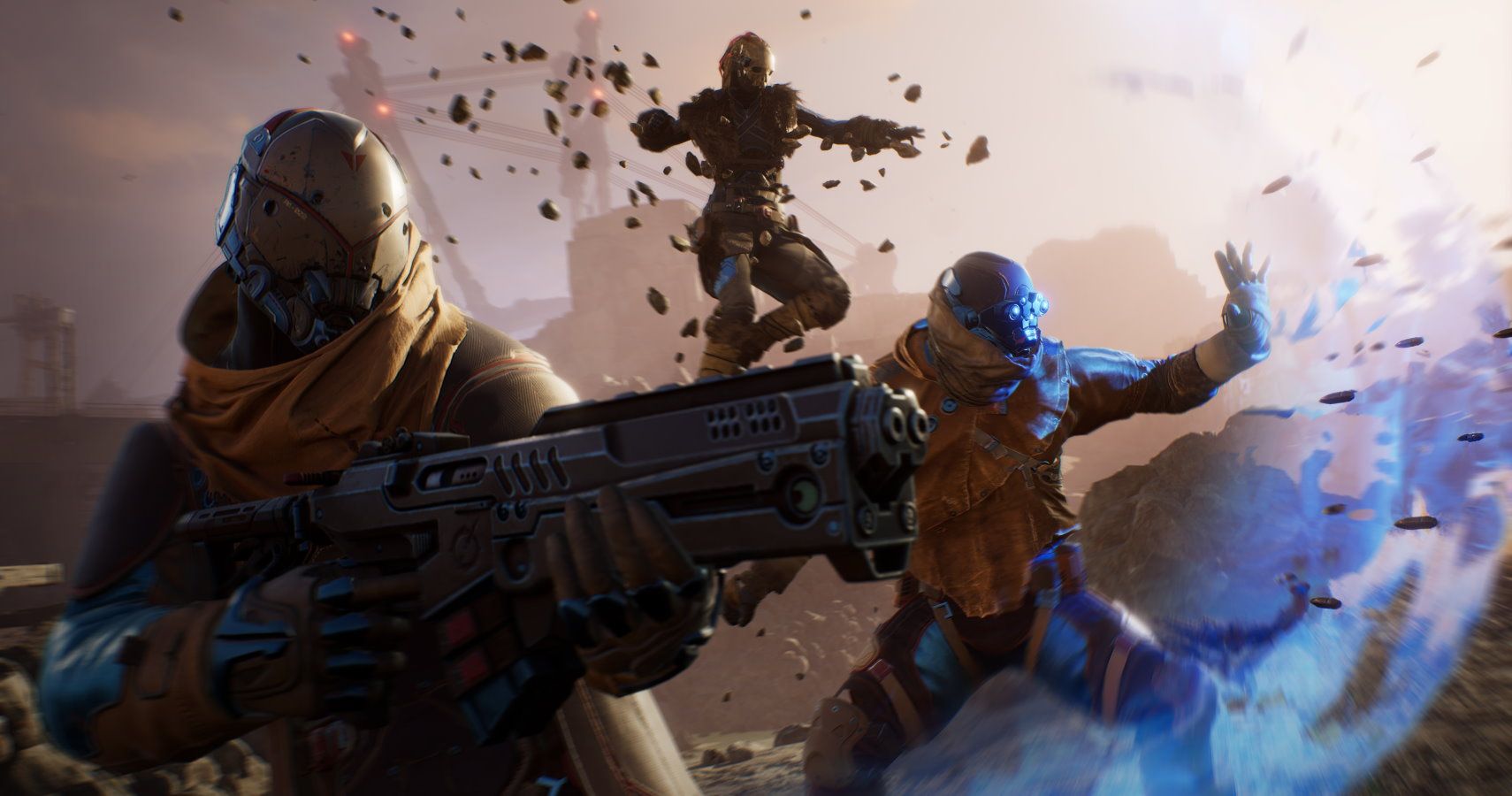 Besides Outriders, People Can Fly is also working on two new games. One is a licensed IP for Square Enix, while the other is a brand new IP set to be published with Take-Two Interactive. Both aren't due for release until 2024, so we've still got a long wait ahead of us before we even see a title, let alone trailers for these upcoming games.
Source: Read Full Article