The Switch port of Doom Eternal finally arrived following much anticipation and speculation, and after reviews showed that this was yet another impressive port onto the relatively underpowered Nintendo hardware, developer Panic Button revealed that this was their hardest job so far.
The port was no small task, as Doom Eternal represents not only what could be described as the best FPS ever made, it was also one of the most impressive-looking titles on PC in 2020. Speaking to Nintendo Everything, Senior producer Cody Nicewarner and lead engineer Travis Archer laid out how the port became a reality in the midst of a global pandemic.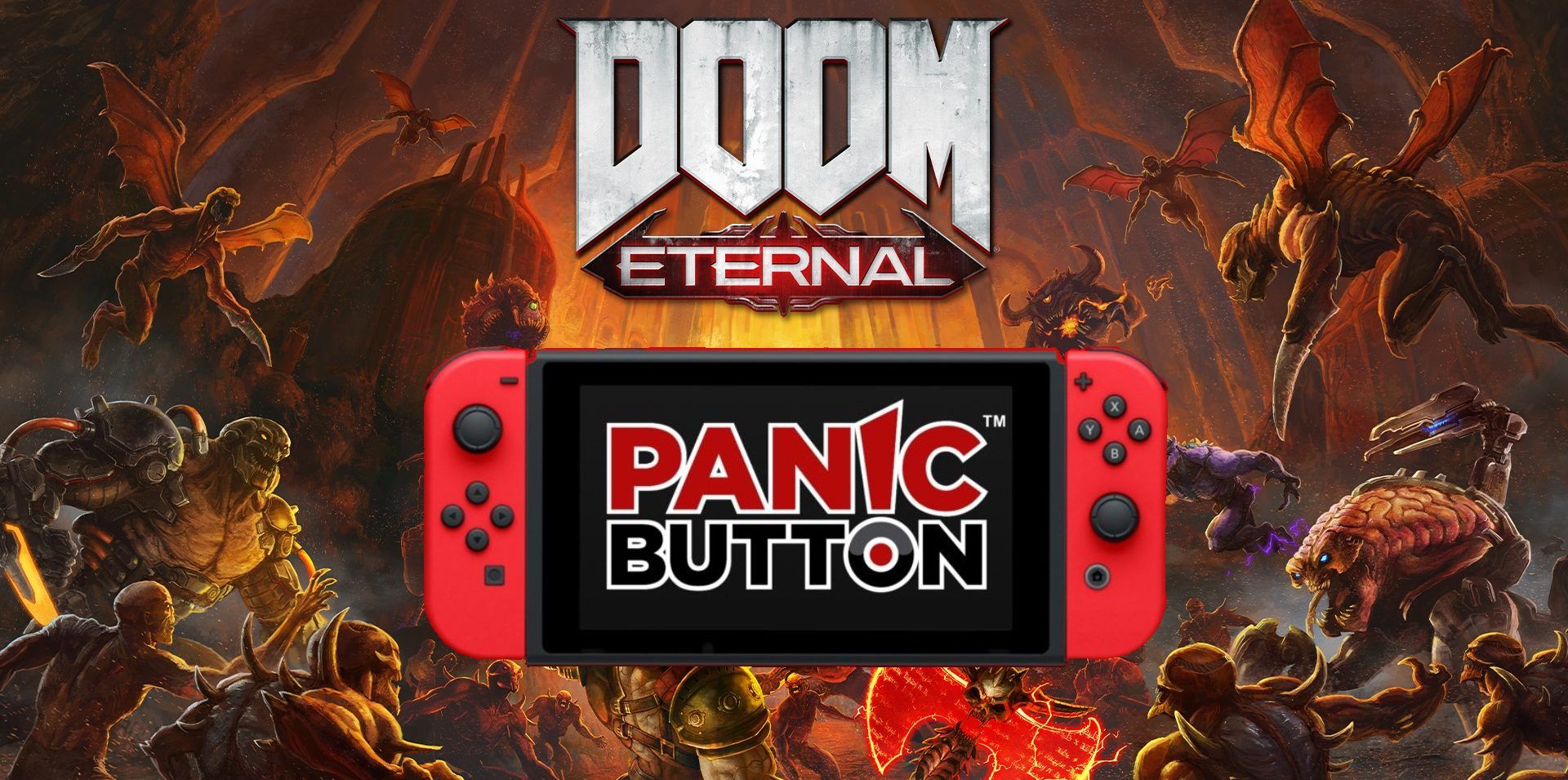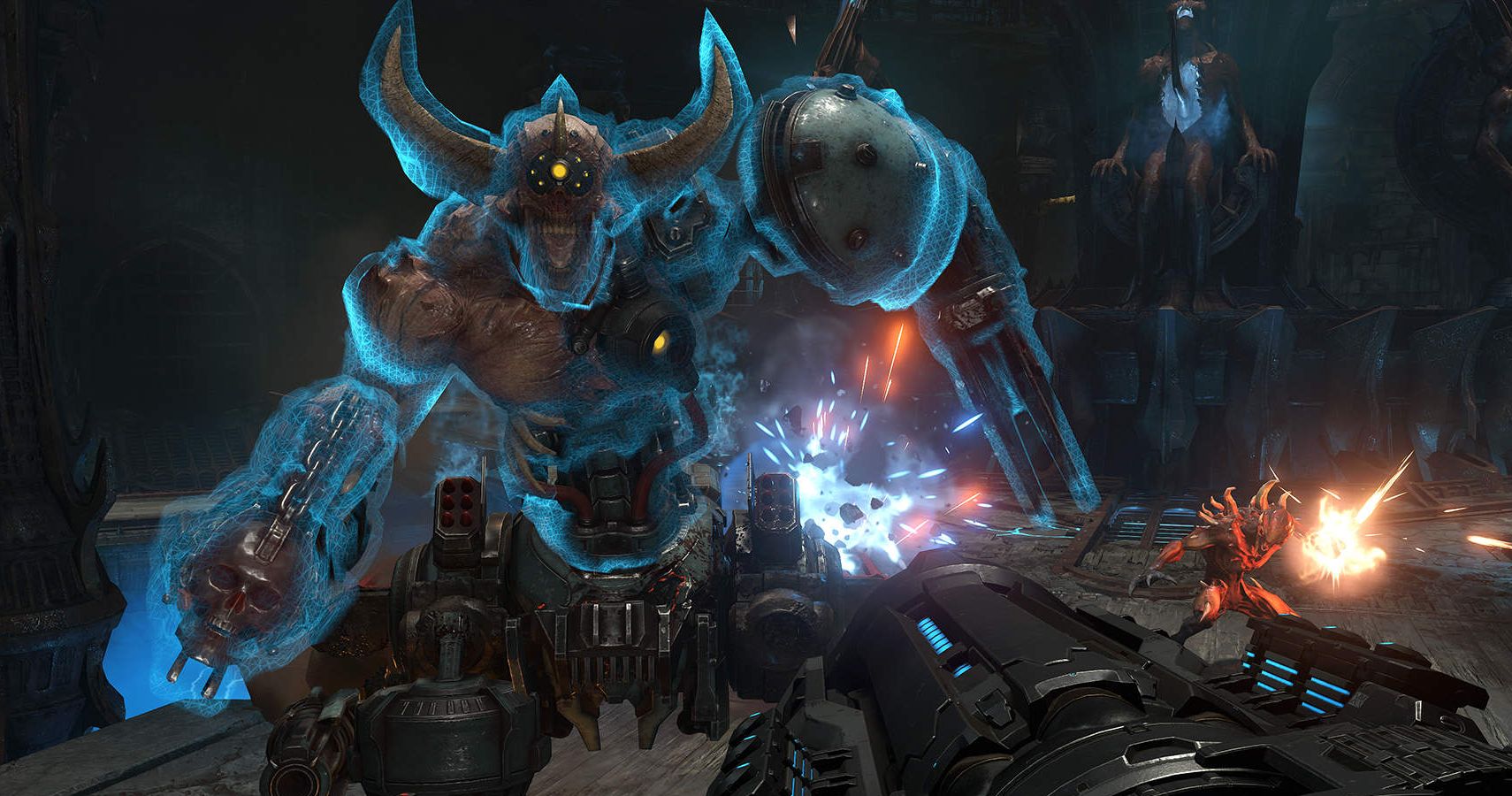 When the project first began, Panic Button had already experienced a successful port of Doom from 2016, but the team quickly realized that this was a different level of task altogether. Although the projects might seem similar in concept, both games ran on different engines, "idTech 7 is truly a next-gen engine…[and] extremely well optimized in general, and this presents particular challenges when porting to the Switch."
Normally the team at Panic Button, a group specialising in ports, look for all the little ways that one can improve performance on the Switch. This could mean looking for an exploit in memory or optimizations that might have been missed when the game was first made. Since crunch is prevalent in so many games today, these are often not hard to locate. Unfortunately, "with Doom Eternal, id Software left no stone unturned and we had to dig deeper to achieve our target performance."
While the game itself was challenging to port, work was also hampered by the pandemic, which forced the entire team into a work-from-home environment. By now, most organizations have learned to cope with this new reality, but at the time, this was new ground. In the end, the pandemic did not stop the port from being made, but it certainly contributed towards its delay.
The good news is that now, even if the pandemic keeps the developer team working from home, there have been more than enough lessons learned to keep them moving forward. This is key, because there is a new expansion to Doom Eternal to port over to the Switch, and Panic Button is clear in stating that "Our goal is to bring The Ancient Gods DLC to Nintendo Switch." Talk about no rest for the wicked.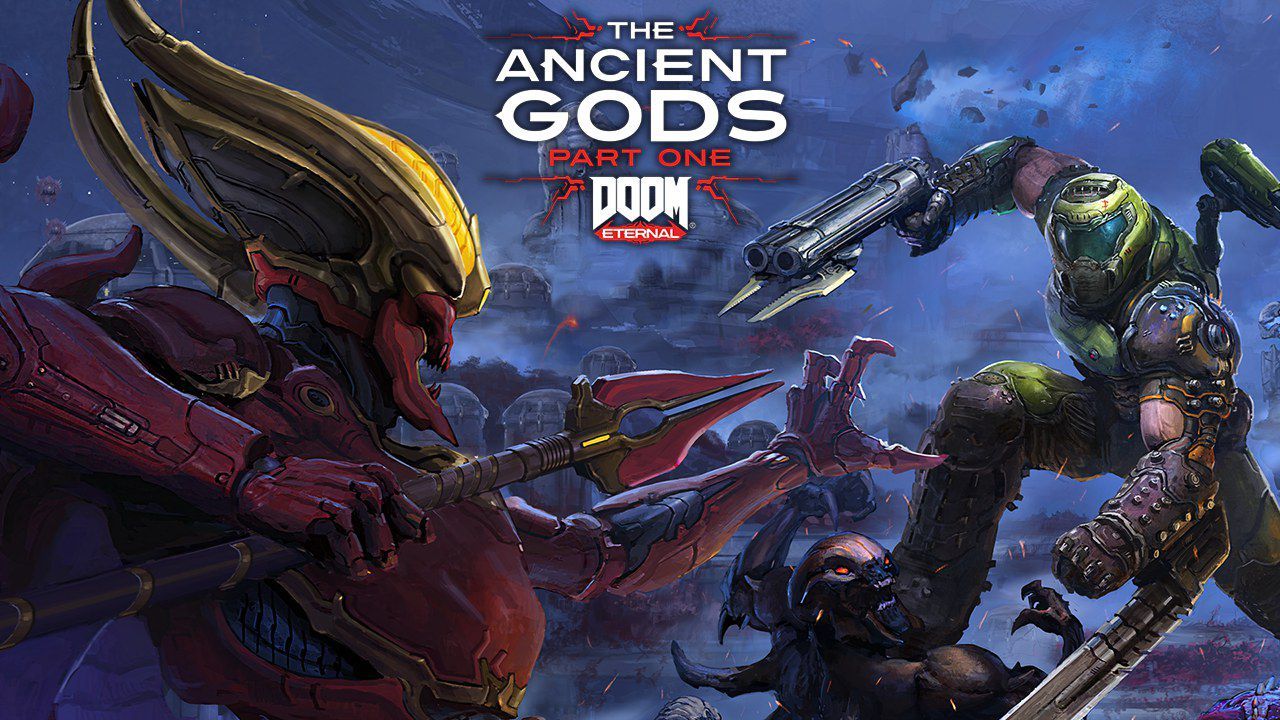 Without a doubt, Panic Button has done a tremendous job in their port, and the expansion is sure to be just as impressive. Considering that the Nintendo Switch launched in 2017, it would be fascinating to see what someone like Panic Button could do with an upgrade to Nintendo's hardware. If we do see a bump in power soon, either through a new console altogether or simply something like the Nintendo Switch Pro, there is no telling what kind of other amazing ports we could be seeing.
Source: Read Full Article