In a strange and amazing piece of synergistic cross-promotion, prosthetic manufacturer Open Bionics has teamed up with Konami to create a Metal Gear Solid themed prosthetic arm. Based on Venom Snake's design from Metal Gear Solid V: The Phantom Pain, the very first model was given to 29-year-old Daniel Melville of Reading, UK and it seems he is pleased with the final result.
"This is unbelievable. It's everything I've ever wanted from a bionic arm," said Daniel in an official statement on Open Bionics' website. "I'm an avid gamer and love Metal Gear Solid so much and to actually have Snake's arm in real life is just insane." Based on the "Hero Arm" from the company, this new model doesn't come with any offensive capabilities, but it certainly looks stylish as all hell.
Konami's president, Takayuki Kubo, added, "We're incredibly excited to collaborate with Open Bionics, who are at the cutting edge of robotics. We're thrilled to see the iconic Metal Gear aesthetic of Venom Snake and his bionic arm burst out of the screen and come to life, in a dynamic fusion of technology and design that is changing the lives of upper limb amputees all over the world."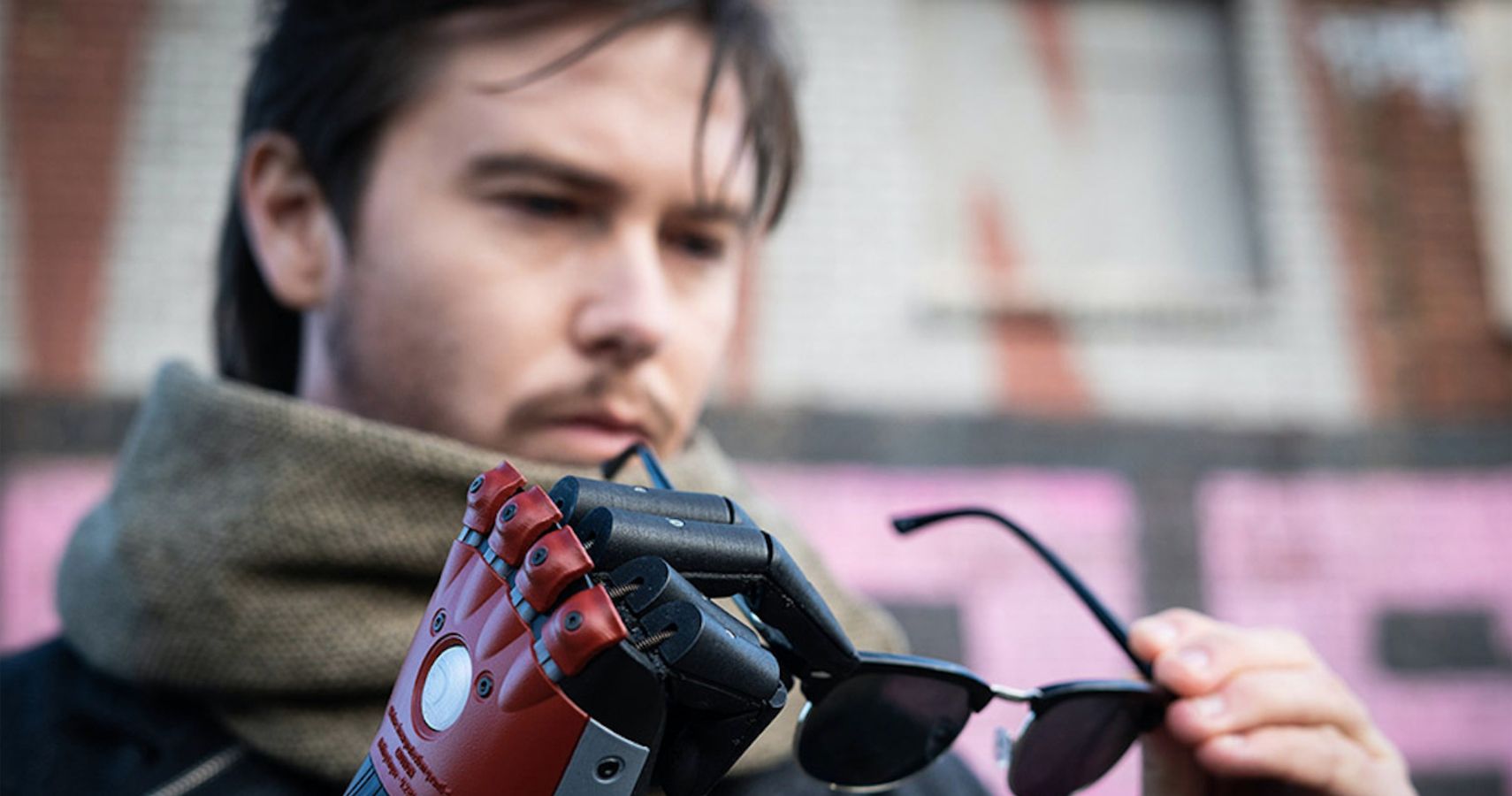 While obviously not a recreational product for fans, those that fill the bill can sign-up to receive a Hero Arm and then purchase a slipcover fashioned after Snake. There are other covers available, including one based on Adam Jensen's arms from Deus Ex: Mankind Divided.
This type of product might seem a little out of left field, but it's actually not the first time that Metal Gear Solid and prosthetic arms have crossed paths. A few years back, Konami worked with Open Bionics in 2016 to create a similar arm for James Young after he lost an arm and leg in a railroad accident in 2012. That specific arm was never intended for a public release, but it seems Open Bionics never gave up on creating a consumer model.
Normally promotional items like this reek of tacky sales tactics, but I have to applaud Konami here. People with disabilities are often overlooked in society, especially when it comes to gaming. That an amputee can now show their love for a franchise with a life-altering prosthetic is heartwarming.
Source: Read Full Article