NZXT is adding another entry to it line of pre-built gaming PCs. The brand is known for providing quality builds in attractive packages, and has even provided PCs to entire esports facilities. Now its aims are smaller, on the humble beginner PC gamer. For those looking for their first machine but are strapped for cash, NZXT reveals its new entry-level $699 Starter PC.
Those who visit the NZXT website will find different types of computer parts for sale. From limited-edition Rainbow Six Siege cases to a light-up cooling system, the brand helps PC enthusiasts add style to their build. The Starter PCs can be found through NZXT BLD. The BLD service asks you pick three games you wish to play and puts together a pre-built PC based on their requirements. Or you can take the guesswork out even further with the starter series. For instance, the new $699 build straight up tells you that you can run the likes of Modern Warfare or Rainbow Six Siege at 60 fps.
For a closer look under the hood, the NZXT Starter at $699 packs an Intel Core i3-9100F 4-Core, GeForce GTX 1650 D6 Ventus GPU, and one 8GB XPG GAMMIX D10 3000 MHz for RAM. If that sounds a little too modest, NZXT offers the Starter Plus at $899 and Starter Pro at $999. Both upgrade the CPU, GPU, and RAM, with the pro also offering more hard drive space.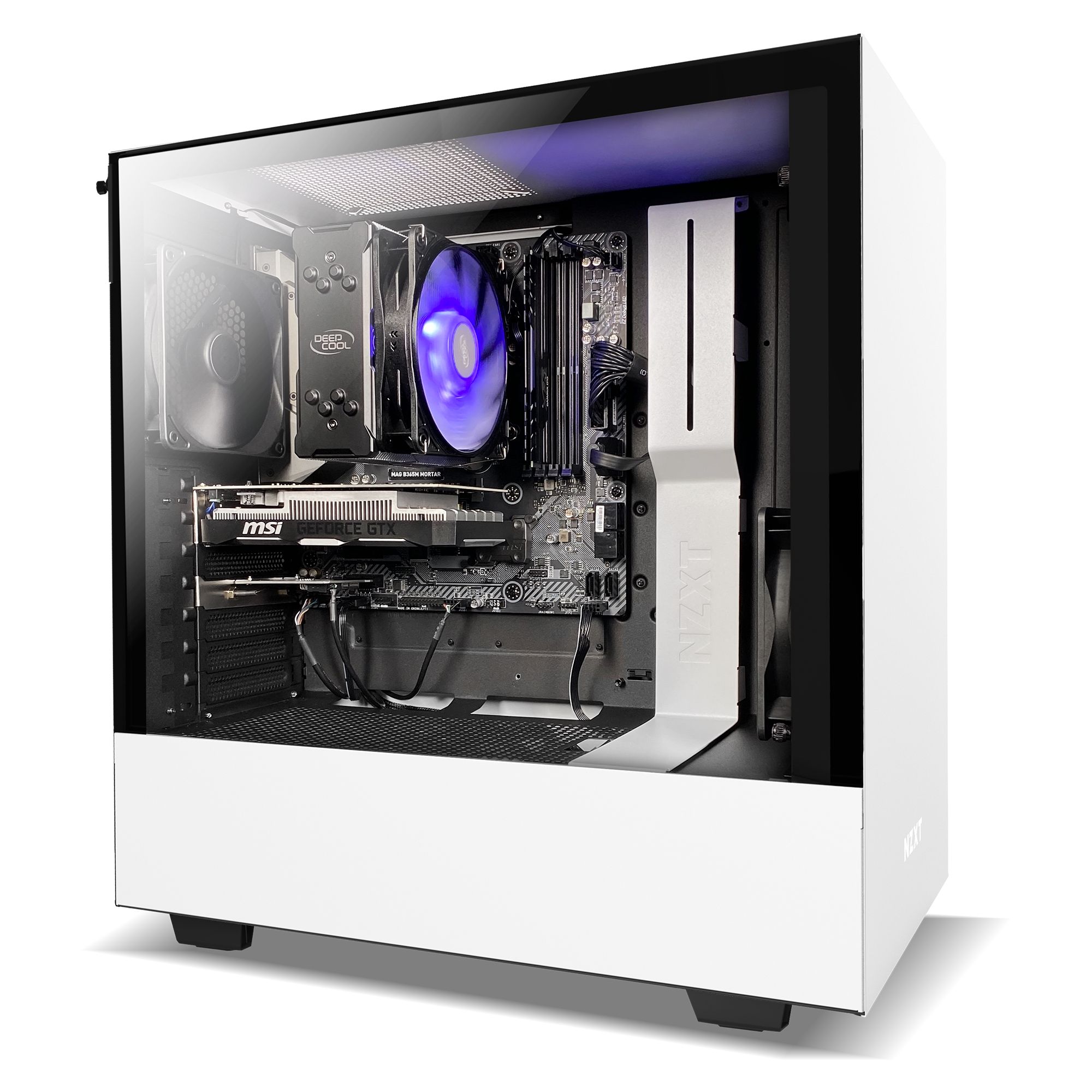 For the case, NZXT picked its highly-rated H510. One side of the case is a glass panel, so that all the inner workings can always be seen. The user can enjoy the light-up cooling system, and the panel can be easily removed. This provides easy access should you ever want to get in and swap out parts. NZXT says that the Starter Series PC will "grow with you," presumably referencing how simple it is to upgrade.
PC is always going to be a top-tier platform for gaming, but price and the complexity of building a machine are always going to scare away potential adopters. NZXT is looking to ease those worries with its affordable Starter Series. Or, you know, you could always wait and see what that new Nintendo Switch is about.
Source: Read Full Article