Nvidia is having a fantastic year. Not only is the company riding the waves of success from their most recent lineup of graphics cards, but their entire business outlook for the next decade is very promising.
2020 has seen Nvidia stock stand out as one of the top performers in the market in what has been a pretty tough year for some companies, yet their 130% growth speaks for itself. Despite the 3000 series being a resounding hit among those lucky gamers able to find products in stock, that's just a piece of a much bigger landscape.
RELATED: AMD's Radeon 6800 XT Is Here–See How It Compares To Nvidia's GeForce RTX 3080
Back in March, Nvidia CEO Jensen Huang gave a brief keynote address where he explained the company's approach to accelerated computing and its role in current and future technology, and now – as reported by CRN – they've hired just the man to carry that vision in a former IBM employee, Steve Fields.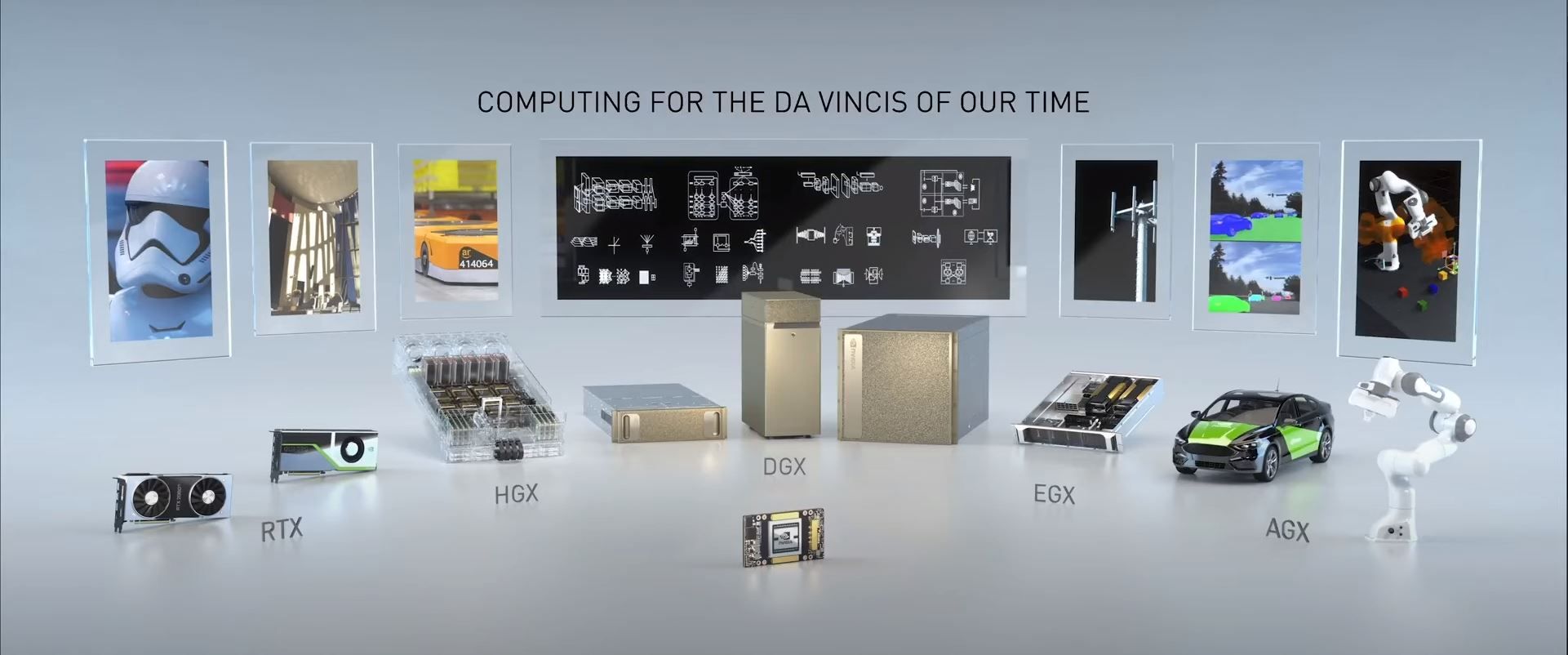 Fields worked for IBM Power Systems (the company's server line) for 30 years until he recently retired from his position as Chief Engineer in April his year – a short-lived break that came to an end in November, according to his LinkedIn profile. At Nvidia, Fields will work as Vice President of Data System Architecture, playing a significant role in what Huang has dubbed as Nvidia's transformation into a "data center-scale" and full-stack computing company".
For those unaware of what Nvidia has been working on for the past few years, it's not all about RTX Ray Tracing. The company is also working on HGX, DGX, EGX and AGX, which represent cutting-edge technology driving progress in fields like machine learning, AI development, accelerated computing and self-driving cars. They're also carrying important use cases in the health industry, robotics, science research, music and arts, just to name a few.
By hiring Fields Nvidia is sending a message of just how important the data center business is to them for their future, one that is likely part of the company's bigger plans. Those include the acquisition of Mellanox and their highly scrutinized move to also purchase another big player like processor and chip manufacturer Arm, makers of the ARM processor.
MORE: How Your Graphics Card Affects The Performance Of Stadia
Source: Read Full Article