No Straight Roads has been on sale for a little over a week, and for nine of those ten days, it's been making a profit.
According to a recent release from Sold Out Games owner EG7, No Straight Roads earned back all of its development costs in just one day of sales on Switch, PS4, Xbox One, and PC via the Epic Games Store. Everything from here on out is just pure profit.
"Both Metronomik and Sold Out have worked hard for several years with No Straight Roads and I am happy to see that the title is off to a good start commercially," said EG7 CEO Robin Flodin in a prepared statement.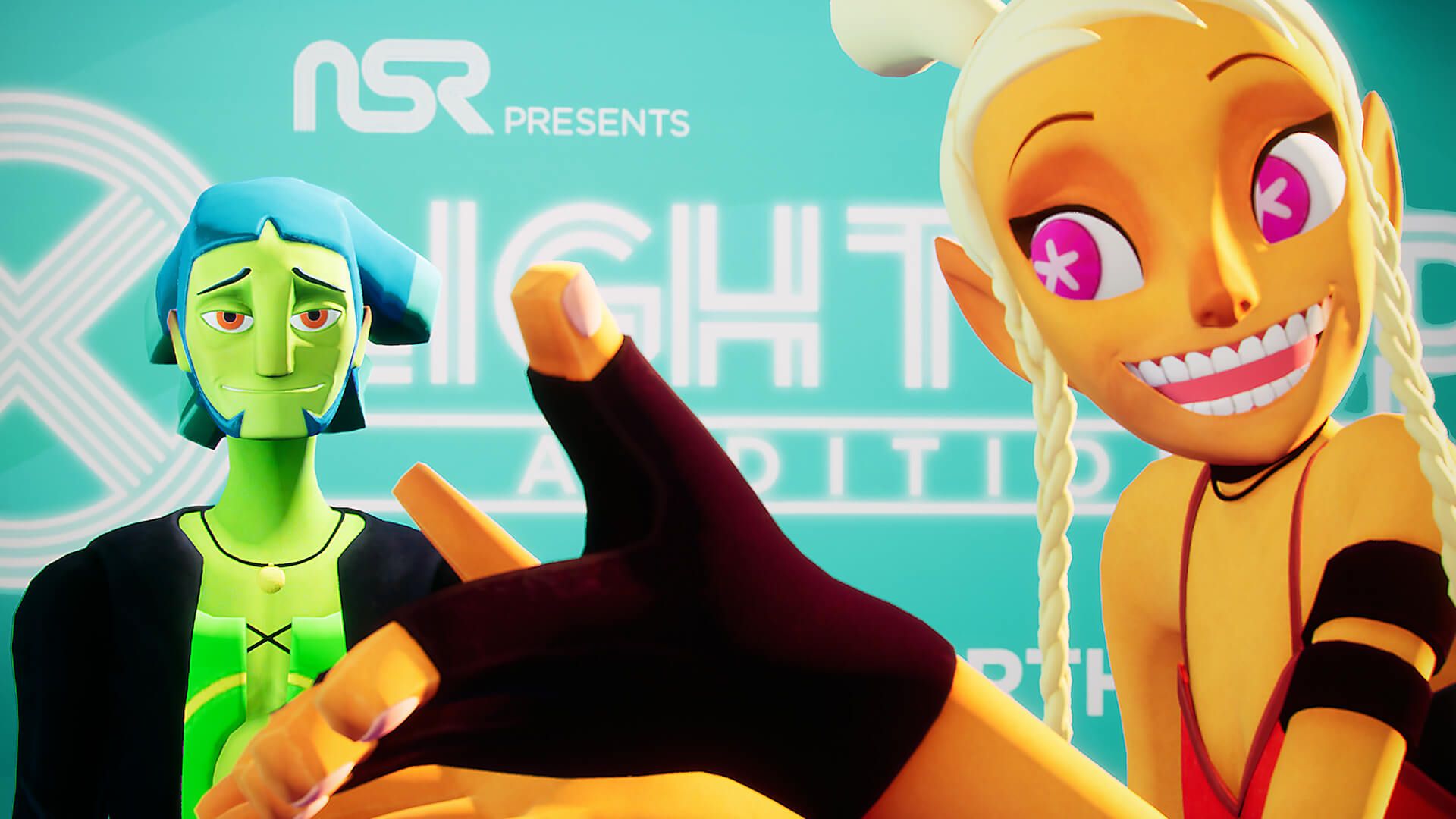 In case you haven't been paying attention, No Straight Roads is a brand new third-person action-adventure game where you take on the role of indie rock duo Bunk Bed Junction as they fight their way across Vinyl City to take down the evil NSR Corporation. NSR has taken over the music industry and eliminated rock, and it's up to Mayday and Zuke to bring rock back.
No Straight Roads was heavily inspired by the likes of Gitaroo Man, Space Channel 5, and Jet Set Radio for combining music and rhythm elements with fast-paced gameplay. The overall plot of taking on highly thematic bosses comes straight out of Scott Pilgrim Vs. The World and the third-person action seems straight out of Kingdom Hearts.
RELATED: No Straight Roads Review: Less Talk, More Rock
What's interesting about No Straight Roads is that it's the world's first Malaysian video game. Malaysia has several studios, but they all work with larger Japanese developers to help make games for Capcom, Square Enix, and others. Metronomik is the first all-Malaysian studio to produce a homegrown game for the world market, and it's great that they're having such huge success on their very first title.
Although, we should point out that No Straight Roads is definitely not the first game that the people at Metronomik have worked on. Co-founders Daim Dziauddin and Wan Hazmer worked for Capcom and Square Enix, respectively, with titles like Final Fantasy XV and Street Fighter V on their collective resume.
Pick up No Straight Roads on any of the digital storefronts for the PS4, Xbox One, Nintendo Switch, or on the Epic Games Store now.
Source: Read Full Article