Until May 18, you can now unlock Nier Automata's 2B and 9S in Final Fantasy War of the Visions through a collaboration event. You'll be able to get guaranteed UR and MR Units, Vision Cards, and items during this timeframe.
Final Fantasy: War of the Visions is a tactical RPG on iOS and Android that has gacha elements in place. Currently, it has over 21 million downloads worldwide with a decent 4.0 rating on the Google Play Store.
This melding of two franchises brings new quests, challenging missions, and rewards. If you start up the game, you'll get a free guaranteed UR unit 9S through a 10x summon.
2B in the game acts as a vanguard striker class and dish out a tonne of damage. Square Enix says she is "perfect for fighting against units with high HP and defense." She can also unleash the limit burst "YoRHa Annihilation Dance, which raises her Slash Res Piercing Rate for three turns. 9S is a vanguard attacker who acts as a support for the party and can debuff his foes. He can use "Neural Hacking" as a limit burst, which increases his damage piercing rate for three turns and can release a large amount of lightning damage towards one opponent.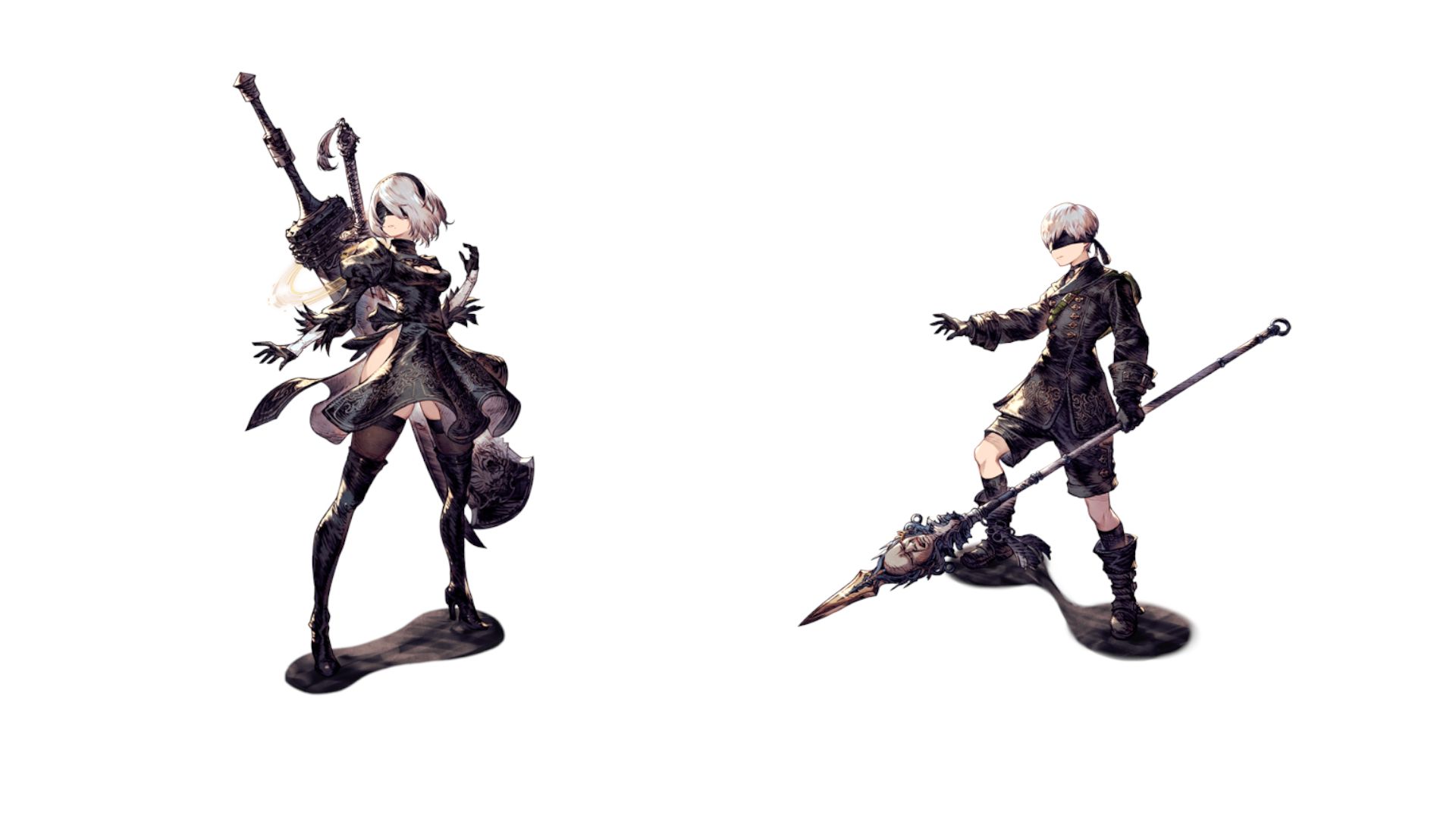 If you continue to log in daily, you'll gain up to 3,000 Visiore, unit shards for 2B and Nines, Nier UR unit mind spheres, a rainbow fragment of thought, and other items. It sounds like a nice incentive.
This update adds a vision card as well, which features an alternate take on the front cover by Akihiko Yoshida. When equipped with 2B, her slash attack resistance piercing rate and ability are increased. Nier Automata collaboration Training challenge missions can help you improve the vision card even further with shards and other rewards.
The latest event quest is themed to Nier Automata as you face antagonists Adam and Eve. If you succeed, you'll win Nier Event medals that will give you new items in exchange for your hard work. If you want the weapons Virtuous Contract and Cruel Arrogance, you'll have to finish the ex-quest that Square Enix calls "extremely difficult" and gain crafting recipes.
If you're a Final Fantasy 10 fan, you can also participate in the current collaboration event going on for that game too. You can get a free Tidus UR and a Master Reward Vision Card called "A Place Unknown" by logging in before May 4.
This event is likely in place to help promote Nier Replicant that will be getting a re-release later this month. Along with its remastered visuals, it will have new dialogue, bigger areas to explore, and improved combat. Read about all the new features here.
This isn't the first time we've seen Nier collaborate with Final Fantasy. With the MMO Final Fantasy 14, there have been a few well-received Nier events over the past few years, but the most recent raid themed to 2B's adventure is reportedly causing epilepsy issues for some players. 
Next: The Best Thing About Disco Elysium Is That It Respects The Working Class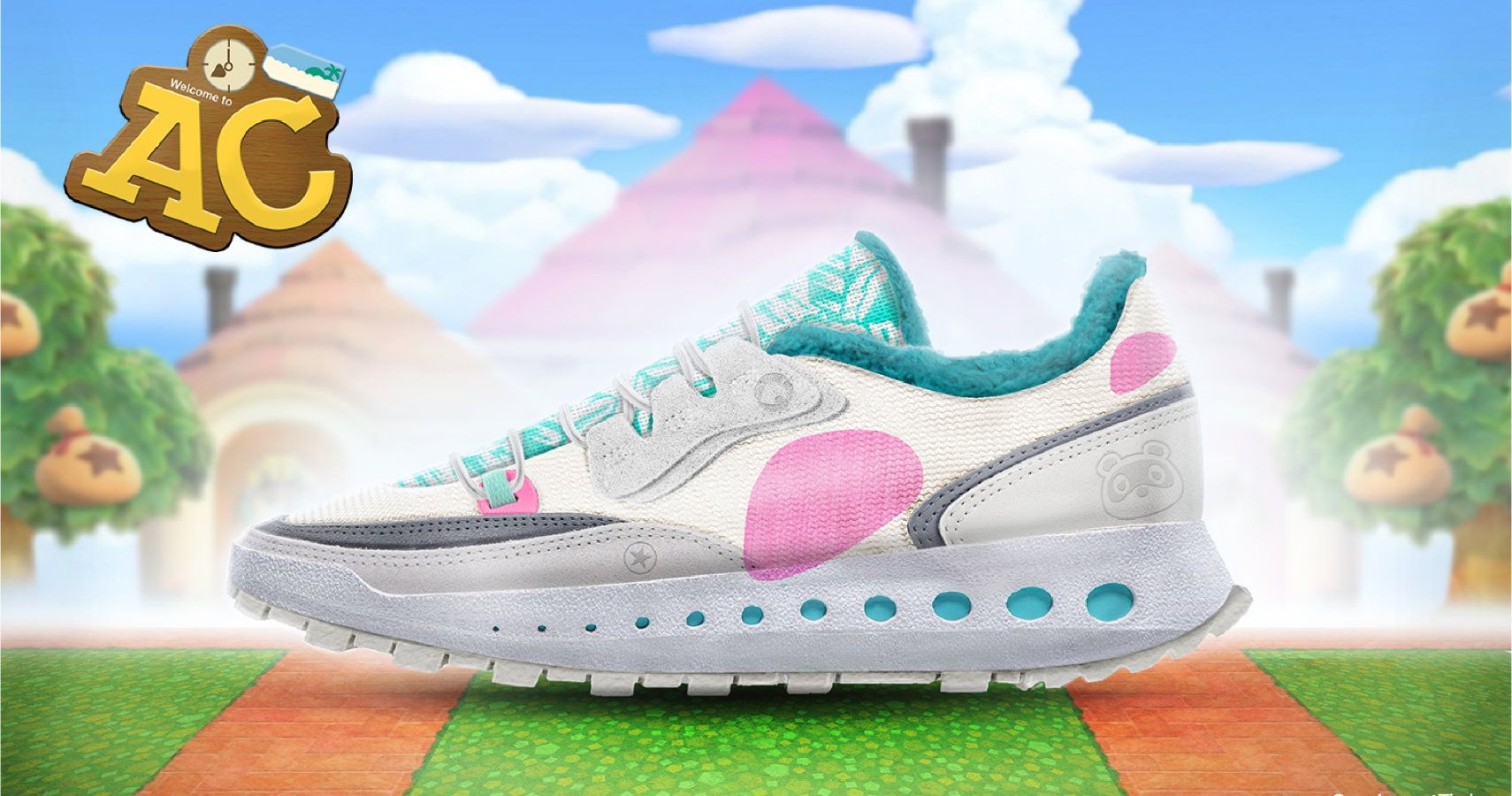 Game News
Final Fantasy
NieR: Automata
The British "Canadian" Chris Penwell has been a video game journalist since 2013 and now has a Bachelor's degree in Communications from MacEwan University. He loves to play JRPGs and games with a narrative. You can check out his podcasts Active Quest every Tuesday and Go Beyond: A My Hero Academia Podcast on Wednesdays.
Source: Read Full Article