The existence of an upgraded Nintendo Switch model has been hinted at by the developers of the Monster Boy games, in response to a point made about next-gen systems.
The Nintendo Switch is currently the weakest console on the market, and it will look even more antiquated when the PS5 and Xbox Series S/X are released later on this year. Graphics aren't everything, however, as Nintendo has proven by outselling the Xbox One in the space of a few years. The hybrid handheld/home console nature of the Switch, coupled with a killers row of exclusive titles has made it one of the most popular systems of its generation.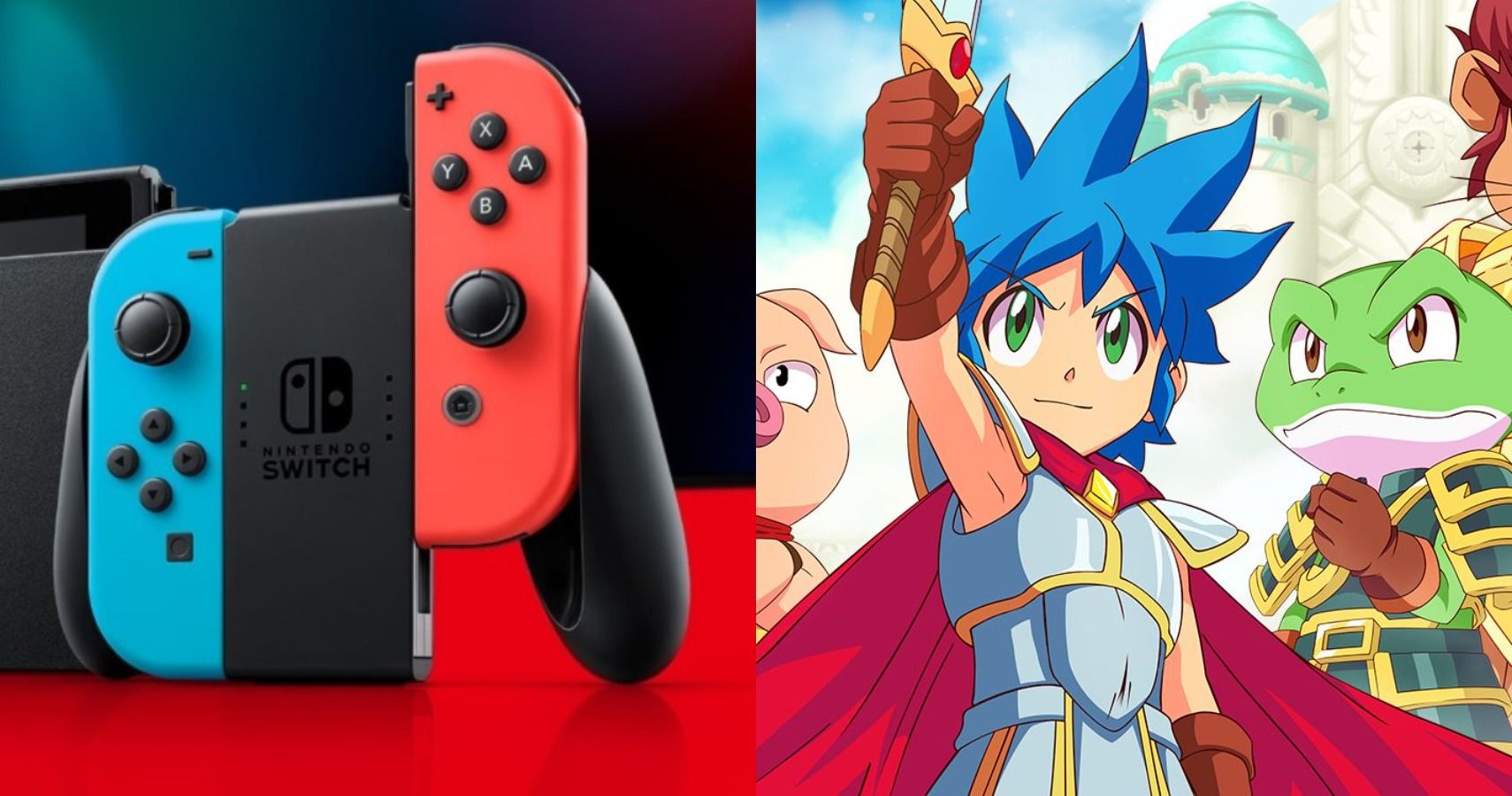 Related: The Witcher 3 "Light Edition" Leaks For Nintendo Switch
There have been rumors of Nintendo working on a next-gen Switch circulating over the past few months, with a 2021 release date being planned. These rumors have been stoked by FDG Entertainment, the developers of games like Monster Boy and the Cursed Kingdom and Oceanhorn, on its official Twitter account. This was in response to a comment made on a post about a next-gen port of Monster Boy, as a fan mentioned that they had the Switch version and now wanted to buy the PS4 version for the free PS5 upgrade. The Twitter account hinted that Nintendo also had next-gen hardware in development.
The latest rumors regarding the new Switch come from unnamed developers working within the industry. According to these rumors, Nintendo wants to make sure that Switch games are 4K ready, in preparation for their next system and its improved hardware. It would make sense for FDG Entertainment to have been informed of these plans and that Nintendo could be ready to make an announcement soon.
Microsoft and Sony have been dominating the gaming headlines with talk of the Xbox Series S/X and the PS5, while Nintendo has been left out of the next-gen discussion. It seems that Nintendo is better prepared for the upcoming console war than anyone gave them credit for, and we could see a situation where games are released on the PS5, Xbox Series S/X, and the new Switch at the same time.
Source: Read Full Article