New World is fast approaching its first birthday, and while it has definitely not been an easy ride for Amazon's MMO these past 12 months, I have retained a cautious optimism as I've followed each new update. Brimstone Sands is what New World has needed for many months now: an entirely new region to explore, with new mobs, puzzles, stories, and quests. Unlike the other 60+ areas, Brimstone Sands is also a controllable territory. This scorched wasteland is surprisingly beautiful, and the stories of the Ancient Egyptians and lost Roman legions swing the game in a fresh, ambitious direction.
I previously wrote about how I returned to Aeternum last month, and that was before the significant summer update, and now Brimstone Sands as well. It can sound pretty old hat to claim that an MMO is making a comeback, but plenty have done it. New World is much, much closer to what I (and other players) have always wanted from the game when it was released last September. Is it all the way there yet? No. But the devs aren't finished, either.
Much like we've seen in the most recent Expeditions, the design team have really started to amp up the game's visuals. There can be no complaints about dull mobs in Brimstone Sands, and the town design is literally worlds away from your Everfalls and Windswards. The world building is what has always drawn me to New World, and it's exciting to see the sheer scale of Brimstone – the sprawling towns with arenas, the mammoth pyramids on the horizon, and the hidden crypts below the sands simply begging to be explored.
Brimstone Sands also has the Ennead Expedition for players to dig into. This follows the region's main storyline to its conclusion in the heart of Ahket – that's the massive pyramid you can see in the picture below. There's a real focus on puzzles in this region and across the expedition, all of which are a bit more complex than we're used to. I won't spoil any of them, but just know that they involve hieroglyphics. Makes sense.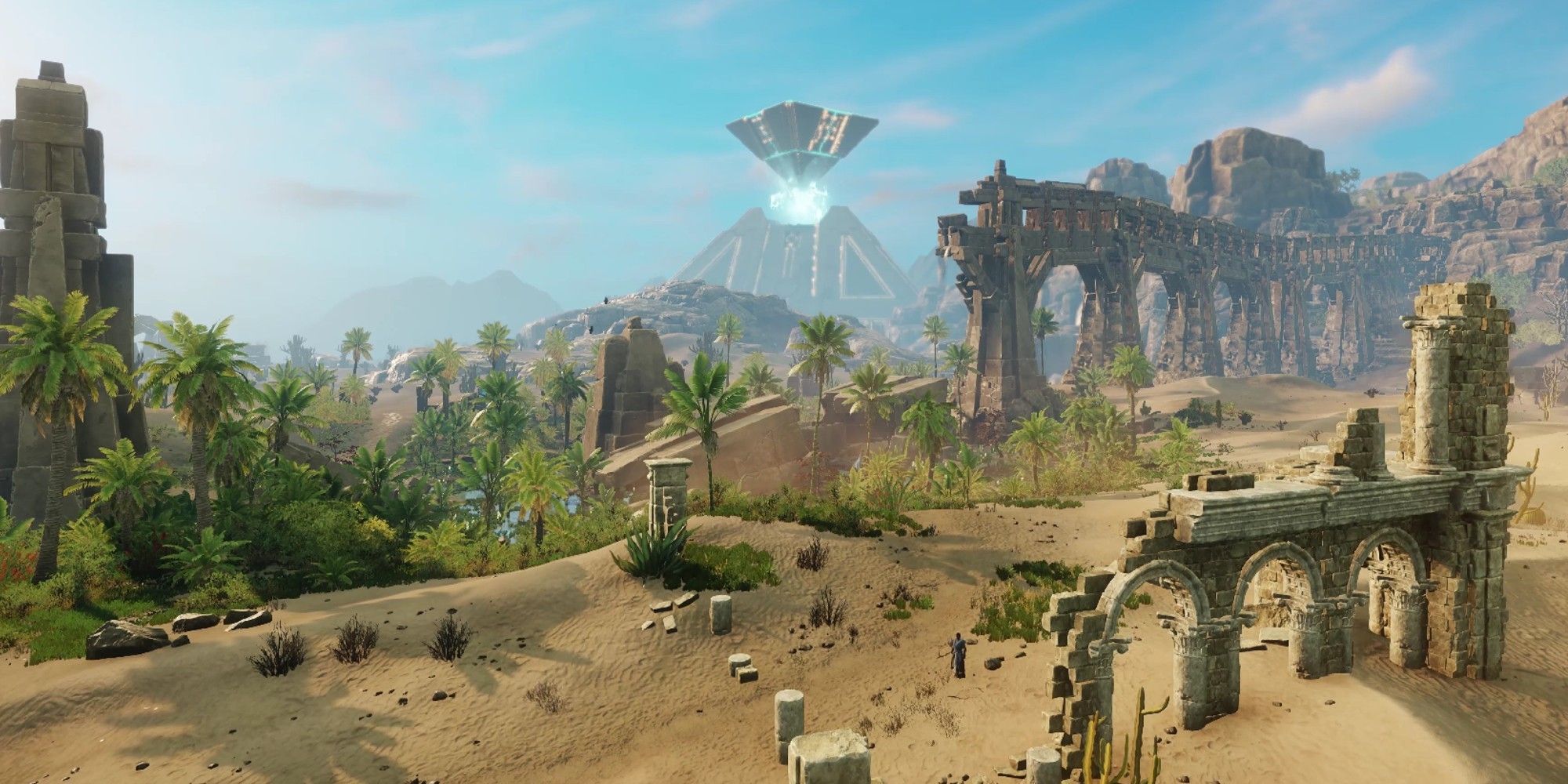 Alongside the new mobs, region, and Expedition, there's also the Greatsword. This is a new two-handed Strength/Dexterity weapon that uses stances to change how you perform on the battlefield: either in offense, or defense. It's a hefty beast that feels powerful to use, much like the Great Axe but with less CC but added versatility for PvE and PvP builds. I had the most fun with the Onslaught tree – which is more aggressive and fast-paced for such a chunky weapon.
The question I see asked most commonly across the community is whether it's a good time to play New World, either as a returning player or someone who has never touched it before. Alongside the Greatsword and Brimstone Sands, the newcomer experience has received a total revamp.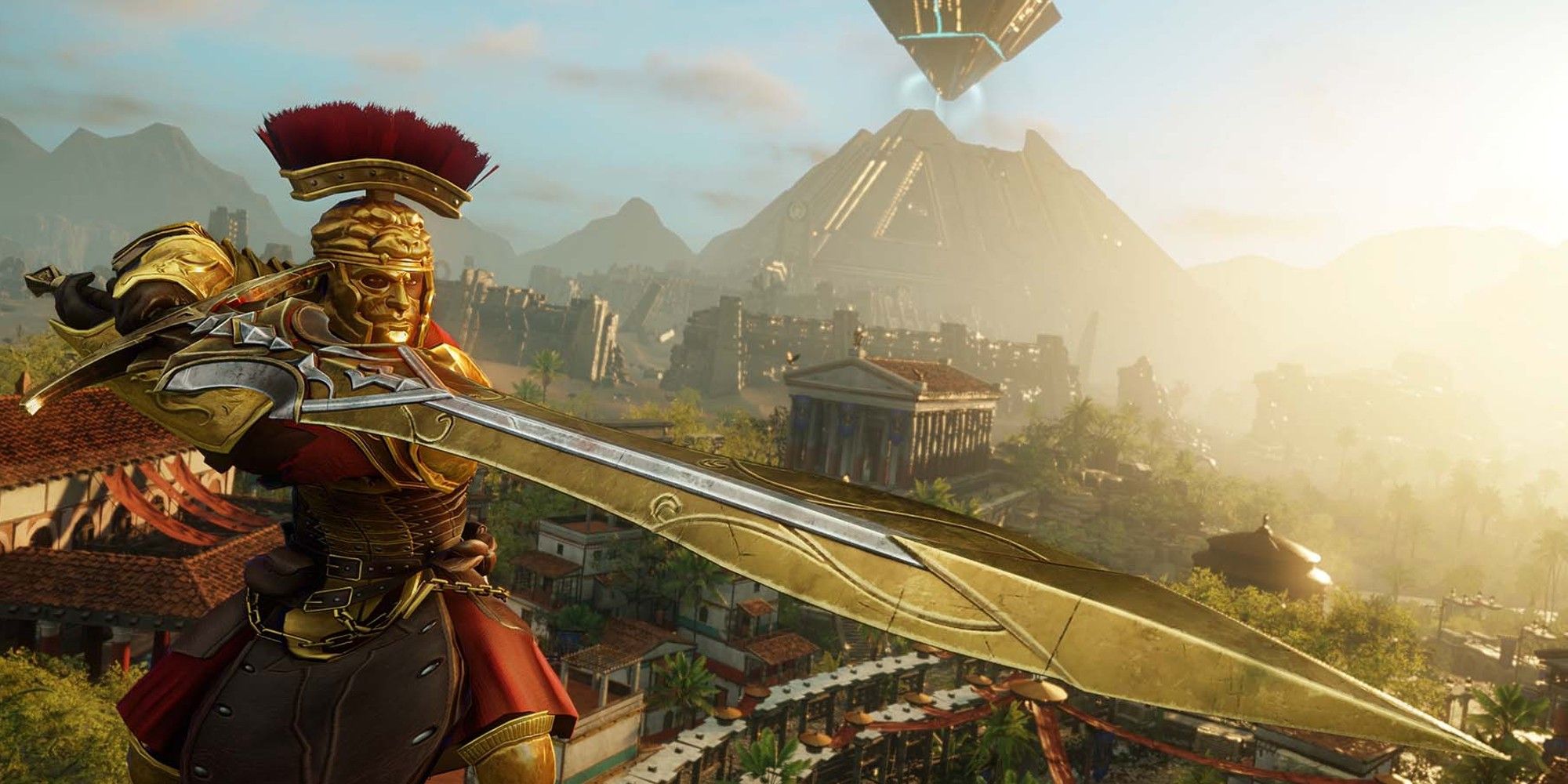 Remember the absolutely grim mission of running back and forwards from the Hermit Yonas over, and over, and over, and over again? Each trip costing you hundreds of Azoth? If you're new you will never have to experience that pain. All the main quests you need to follow for Yonas have been relocated to Everfall. Unbelievable scenes. I can't even begin to imagine how much smoother that would've made my first runthought. I'm tempted to start again completely just to experience it.
It's not just Yonas, either. We didn't get a chance to see this in action, but according to the devs the new quests at the start of the game are way more varied, with NPC wave mechanics, puzzles, and a better story flow that helps you navigate the world more smoothly. Chuck in some extra mob variety (which they have started to do, to be fair) and you've got what everyone should have been able to play in September 2021.
Barring a total re-release of the game, I'm not sure what can be done to reignite the hype around New World. It burned hot and quick for a short couple of months, and then totally fizzled out. Player numbers have steadied-out around that 15,000 mark for the past few months, which is an tiny number compared to the record-breaking 1 million players. Consistent updates are the only way forward. Brimstone Sands is a brilliant start. Here's to many more.
Source: Read Full Article