Dark, moody atmosphere? Check. Amazing pixel art with dynamic lighting? Check. A Souls-like adventure with the ability to time travel from the past to the present? Count us in. Chrono Sword is a promising Kickstarter project that leaves us wanting more.
Targeting a November 2021 release for PS4, Xbox One, Switch, and PC, this title explores the journey of Aenor, a time traveler whose choices can alter the events of the story. The developer of the game 21c Ducks promises deep combat that is inspired by Dark Souls and the contextual actions of The Last of Us.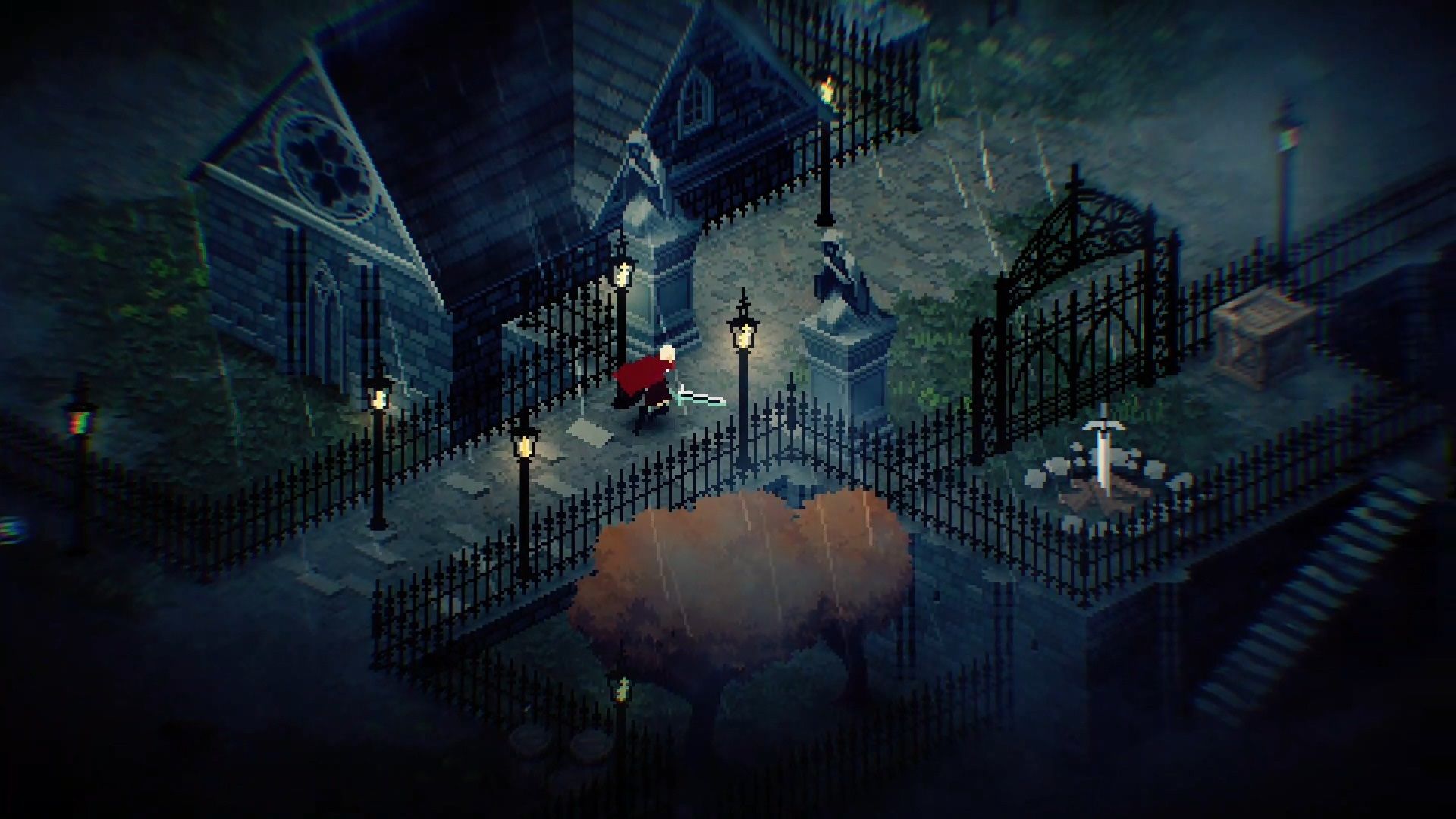 One impressive feature that the developer is touting is the clever boss AI "that react on your action and surroundings." For example, if the boss sees you holding your shield for a long time, they will try to disarm it. We'll see if they can match up to the juggernauts it is inspired by.
Chrono Sword will also have a time-traveling mechanic, which lets you switch back and forth between the past and the present. This will allow for circumstances where you find secrets and challenges scattered across the non-linear world. 21c Ducks says that it will be "seamless without loading."
The game and its moody setting look stunning with the pixel art and lighting techniques on display. This wonderful art style will be complemented by an orchestral soundtrack.
Chrono Sword when it releases, and will cost $24.99. The game will feature a 20-30 hour playthrough for normal players, and around 10 hours for "expert souls-like gamers." It will also have 17 boss fights to challenge your wits. Those who decide to back the game on Kickstarter now can pick up a PC copy for $15, under their Wanderer tier.
If you want beta access, a digital artbook, a digital soundtrack, and your name in the credits, you'll have to pitch in $25 or more at their Time Traveler tier. To get more information on their backer rewards, you can check out the campaign.
​The Souls-like genre has been booming as of recent for indies with the successful releases of Hollow Knight, Dead Cells, and Blasphemous. As long as these games continue to sell well, more of this ilk will continue to pop up. Will Chrono Sword be the next big indie smash in the genre?
While we wait, Demon's Souls will be greeting PS5 owners later this week. Take a gander at our class guide for the game, as you prepare to die. Thankfully, PlayStation will be helping us with over 180 tip videos as we struggle through the game (well, us journalists, anyway.)
Source: Read Full Article