It's no secret that Charizard is the high roller of the Pokemon Trading Card Game, setting prices sky-high for collectors since its first appearance in 1999. Now, with the release of the Champion's Path expansion, the Charizard VMax Hyper Rare is the new variant on the block – selling for nothing short of $500.
The Charizard VMax is a full art Rainbow Rare that's part of the brand-new Sword & Shield expansion pack, Champion's Path, which released September 25. The expansion holds 70 cards to collect with Pokemon from the Galar region, including 11 Pokemon V cards and 3 Pokemon VMax. Champion's Path will also contain a Shiny Charizard V Secret Rare for collectors and competitors to pick up, that's selling for roughly the same amount as the VMax.
Related: If Loot Boxes Are Considered Gambling, Then Pokémon Cards Should Be Too
The Rainbow VMax – as well as a Full Art Charizard V – first appeared as promos in Japan for winners of the Charizard HR (Hyper Rare) Conflict competitions, which were held at various Pokemon Centers. The competition involved participants who played shield battles (forming a deck from unopened expansion packs for competition) using 10 packs of the Legendary Heartbeat expansion, released back in July. As winning players usually receive Play! Points and a physical reward, this year it was the Charizard V and Rainbow Rare Charizard VMax that was in the gift bag, with only 600 copies of the VMax printed.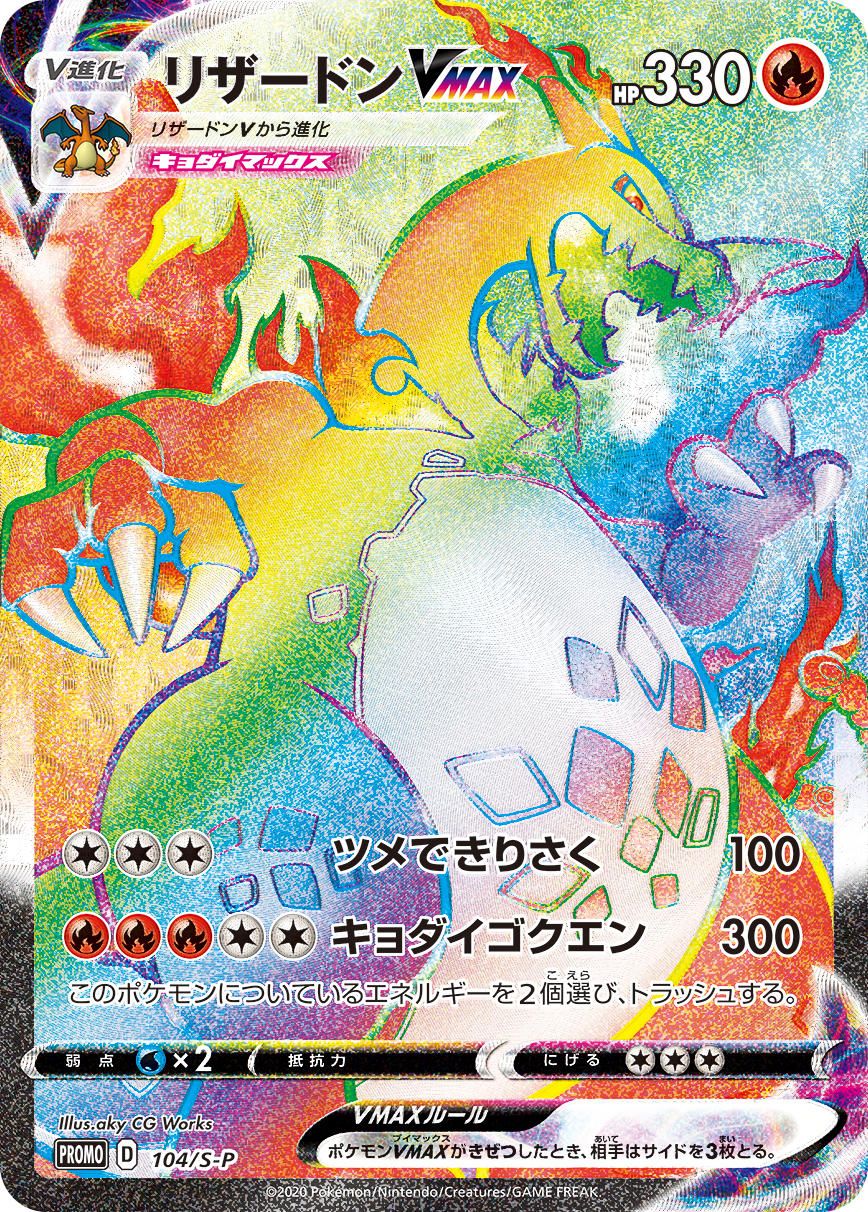 As the Charizard VMax is not a strong tournament card, winners of the Rainbow Rare have been sending it in for quick grading and selling it to collectors for anything over the $500 minimum. Another previous tournament promo, Mewtwo GX Secret Rare, ended up selling for a lower price than the Rainbow Rare Charizard VMax, despite there only being 300 copies printed of the psychic Pokemon card.
The original base set Charizard holo is still considered the holy grail of Pokemon cards, but will nowadays sell for considerably less than some of the current rares from Sword & Shield. The 1st Edition shadowless Charizard is the card that will give your base set collection its seal of approval. However, the Champion's Path Charizard VMax is the hot card for this month; some collectors shipped the expansion packs – in bulk – from overseas before its release, just to steal a few early copies of the rainbow dragon.
Source: Read Full Article