Call of Duty is reintroducing its prestige system when Black Ops Cold War is released, and progression can be made across Modern Warfare and Warzone too.
As people's attention spans have become shorter, game developers have had to come up with new ways to keep players interested in their games for as long as possible. That is even more true for titles with online elements that can become repetitive after a short period. For a long while, Activision kept Call of Duty players coming back for more via its prestige system.
CoD's prestige system allowed players to restart progression after reaching a certain point, re-locking items, weapons, and perks in the process. However, the prestige system was scrapped for Modern Warfare. It was replaced with an officer ranks system which ranges from one to 55 that gets reset at the start of every season.
Activision has now revealed that Black Ops Cold War will feature a hybrid between this new system and the old prestige system. Enlisted ranks will instead be called military levels, but will still range from one to 55. The best news of all is this system will be synced across all three games: Black Ops Cold War, Modern Warfare, and even Warzone.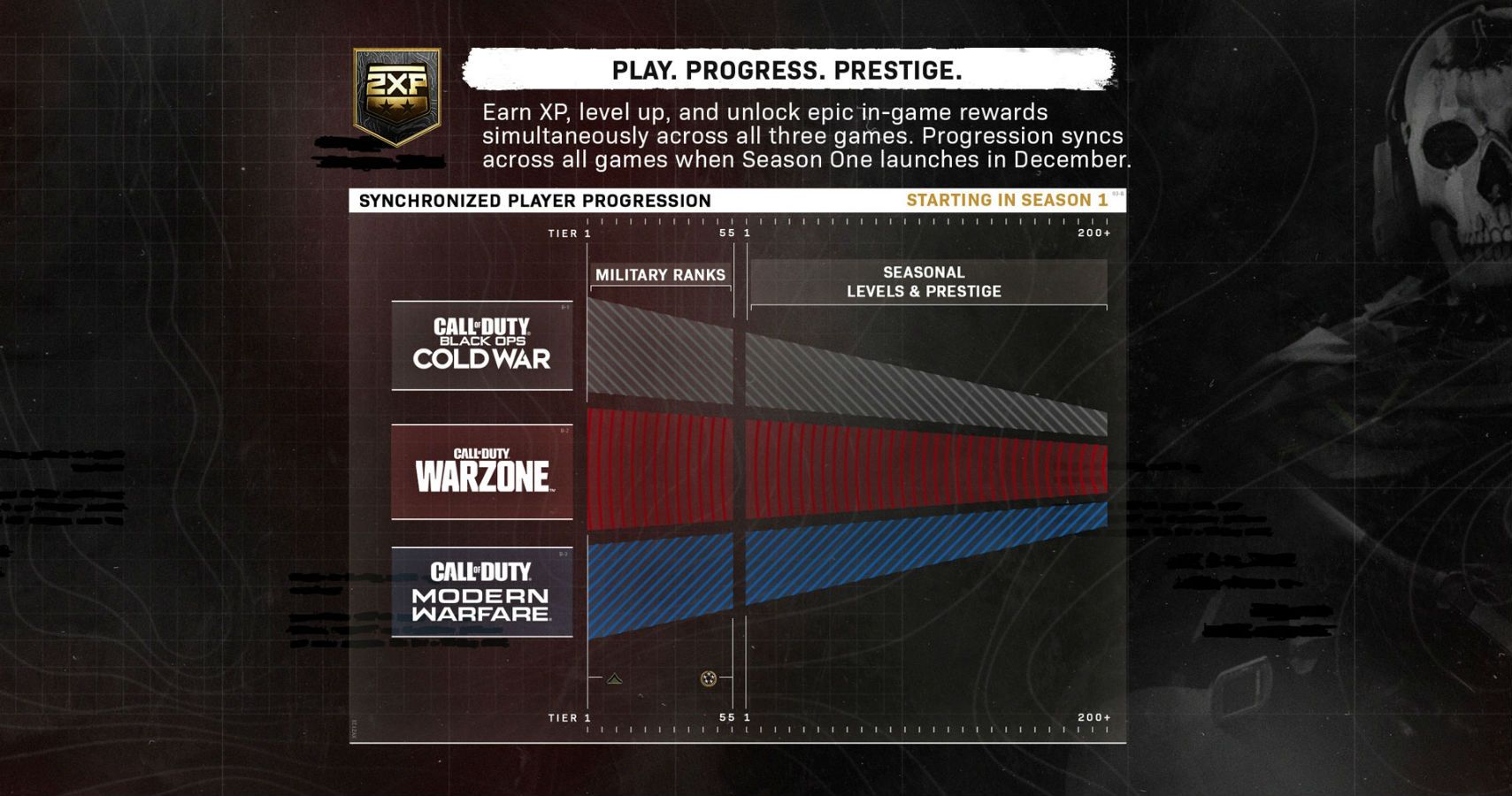 Once players have completed the military levels, they will unlock an entirely new season leveling system. This system will kick in on release day (November 13, 2020) for Black Ops Cold War players, and at the beginning of season one (December 10, 2020) for Modern Warfare and Warzone players. From that point, officer progression will be known as seasonal levels. That is when elements of CoD's old prestige system will begin to appear. Again, progression in all three games will count towards your season leveling, or prestige.
Activision hasn't offered up much else on how exactly the system will work, and which elements of the old prestige system will resurface. However, it has admitted that even though progression can be made across all three games, doing so via Black Ops Cold War will be the preferred way to do so. Challenges resulting in XP and various events will be geared more towards the newest game in the series.
Source: Read Full Article