Nerf guns based on weapons from the Halo series are set to hit stores later this year. So if you ever wanted to know what it would feel like to hold one of the weapons from the iconic game, then you're in luck.
Famed toymaking company Hasbro is producing the models and they're set to release three Halo blasters to help promote upcoming game Halo Infinite.
There have been Nerf versions of guns from video games before, particularly Overwatch and Fortnite; Halo will become the latest franchise to have its weapons made available in toy form.
The first of these three weapons will be the MA40 Blaster, a firearm poised to feature in the upcoming Halo installment. According to Dot Esports, it's the most expensive of the three – at $50 – and will operate on four C batteries. The MA40 will hold 10 darts.
The other two are smaller blasters that will only set you back $10. The venture probably wouldn't have made much sense if the Covenant's Needler wasn't involved and, just as well it is. The weapon has been in every Halo game that has ever been released and is one of the smaller pieces. The darts won't trace enemies like what's seen in the games and, of course, they won't explode, but the design and ergonomics remain true to form.
The other is the SPNKr, which will spit two darts out with each shot.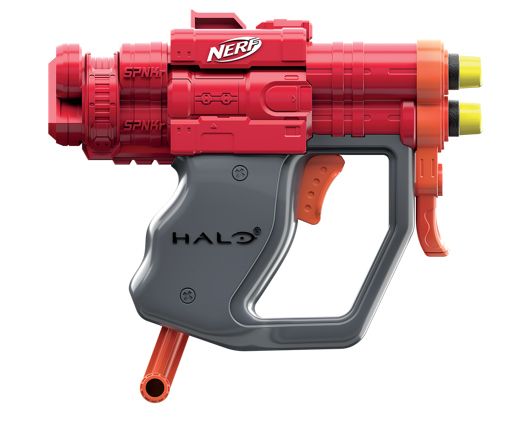 All three of the blasters will become available at major retailers across the US from October 1.
As for Halo Infinite, it's coming a bit later, with 343 Industries planning to launch during the course of the holiday season. Not much is known about the game to date but it's rumored that it will be open world. That's yet to be confirmed by 343.
Before the game drops, though, fans can enjoy one or all of the three blasters while they wait. Good times approach.
Source: Read Full Article