MSI isn't the most profound name in tech manufacturing for nothing. When it comes to their laptops and assorted hardware, the bar is raised twentyfold. The MSI GT76 Titan is only proof of this, given it has all of the most necessary (and contemporary) gaming specs, from an RGB keyboard to GeForce raytracing. It also has an immense array of personality and upgrading options to choose from, and while there might be a few setbacks, MSI is definitely on the right path toward creating something truly revolutionary.
Top Tier Performance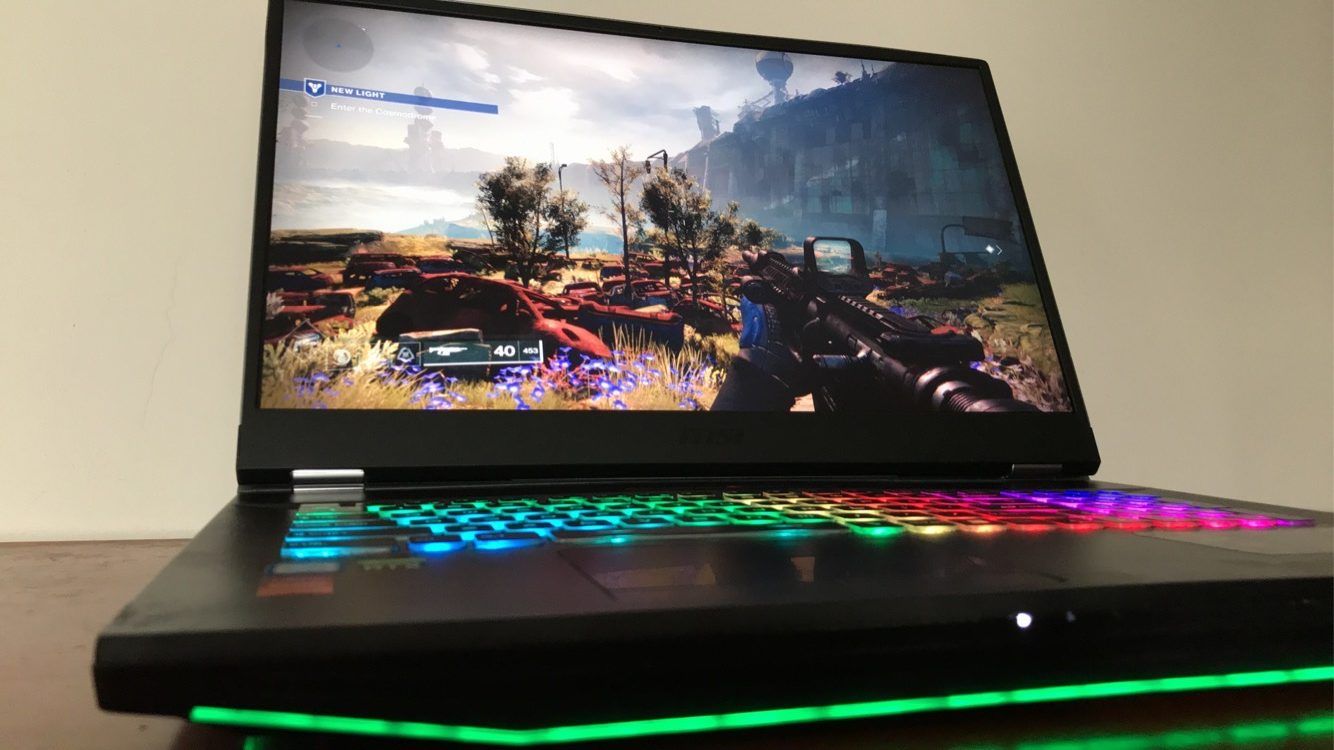 The GT76 is a beast even Geralt of Rivia would have a tough time slaying, and Titan is the absolute best name for this behemoth of a device. It comes in a variety of different builds, all of which are distinguished by their particular specs, from smaller CPUs to larger memory capacities, which gives it a range of potential for every gamer and creator. TheGamer had the awesome opportunity to specifically try out the GT76 DT 9SG, the absolute cream of the crop. This bad boy has 1TB of solid storage (and yet another 1TB hard drive just because), in addition to a GeForce 2080 graphics card and 64GB of RAM. Workhorse would be an understatement.
Given gaming is at the forefront of this product, an RGB keyboard and raytracing are absolute necessities. But it's the 5GHz overclocking capabilities that leave us speechless, and all other competitors in the dust. We threw everything at this thing – Far Cry V, Metro Exodus, Destiny 2, Witcher 3, Apex Legends, Shadow of the Tomb Raider, Fortnite, and so much more. Not only did they all run as smooth as butter, but they appeared as surreal and lifelike as ever on the Titan's 17-inch 240Hz display, despite not even having Nvidia's g-sync. The FPS games remained steady and rarely ever fluctuated at the highest settings, meaning that frame rates will never be an issue on this machine. While gaming may not be prepared for 8K just yet, the Titan is well on its way.
Clearly, exceptional performance in every scenario was at the core of this laptop's design, with a variety of modes (Turbo, ECO, Sport, Comfort) to choose from depending on the user's needs. The Titan is, bar none, best surmised as truly delivering on the promise of a portable desktop PC.
What's A Battery?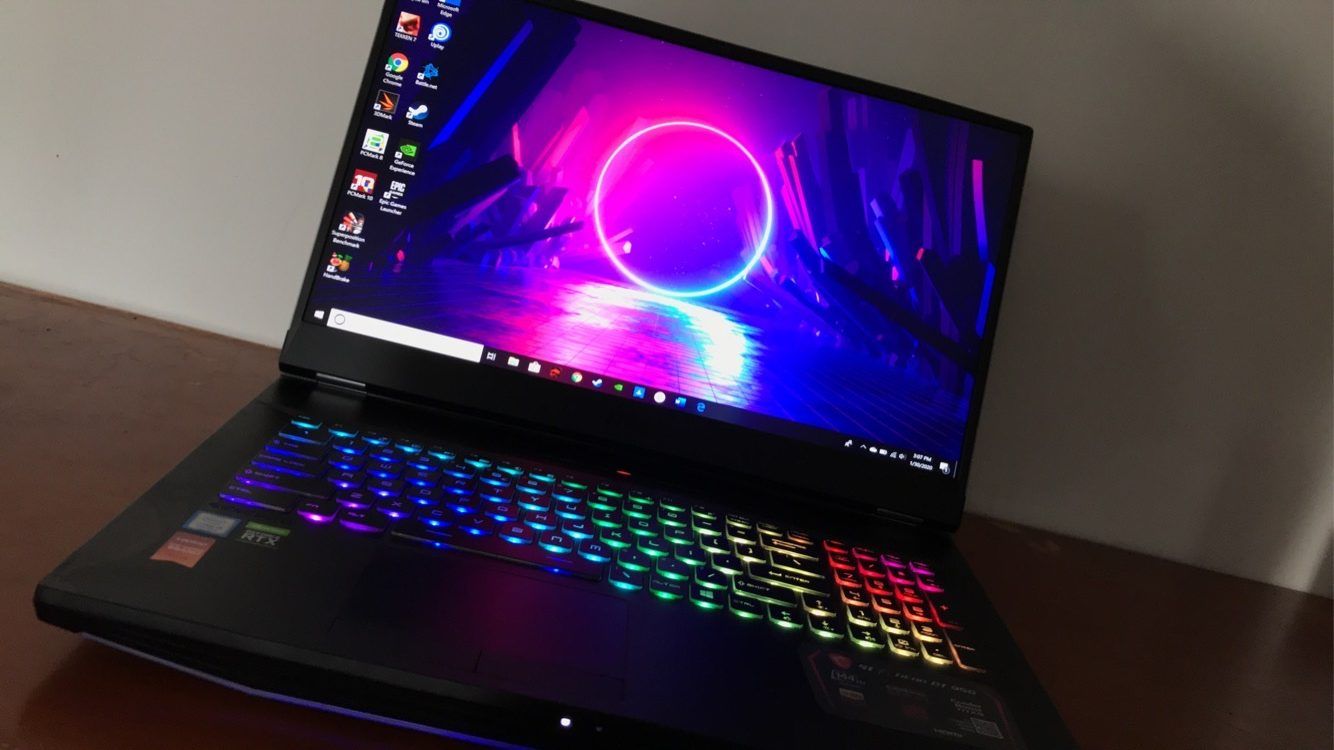 While the Titan may have its myriad of efficiencies, there are a few notable drawbacks. Though it has relatively simple-to-use power saving options, the Titan still comes out last in its available battery life. After being completely charged, MSI's Titan can last no more than three hours at most when gaming. Plus, the aptly-named Titan weighs in at a little under 10 pounds without the massive charging cables, which makes portability a bit of a headache. Given its limited battery power and the cumbersome build, the Titan is far more suited for in-home gaming, rather than on-the-go. Even the idea of taking this massive laptop outside gives us the shivers. It may not be fragile, but its impressively gorgeous LCD screen is something no gamer wants to accidentally nick or crack from the outside environment.
Another less-important setback would fall into the category of its mouse. It's not a huge game-changer, but the temperamental mouse is an important part of the Titan experience and takes some getting used to. The laptop's backside also gets extremely hot, which is why there's a cooler boost mode to the left of the power button. This basically kicks the Titan's four fans into maximum overdrive. Though it's a commonality in gaming and may not bother most players, these powerful built-in fans that alleviate heat buildup in the core can often get extremely loud. Pop on some noise-canceling headphones, throw a cooling pad in your lap and dive headfirst into that buttery-smooth gameplay; any player will forget all about those whirring copter blades and the steadily-rising heat index breathing at their legs.
Go Play Outside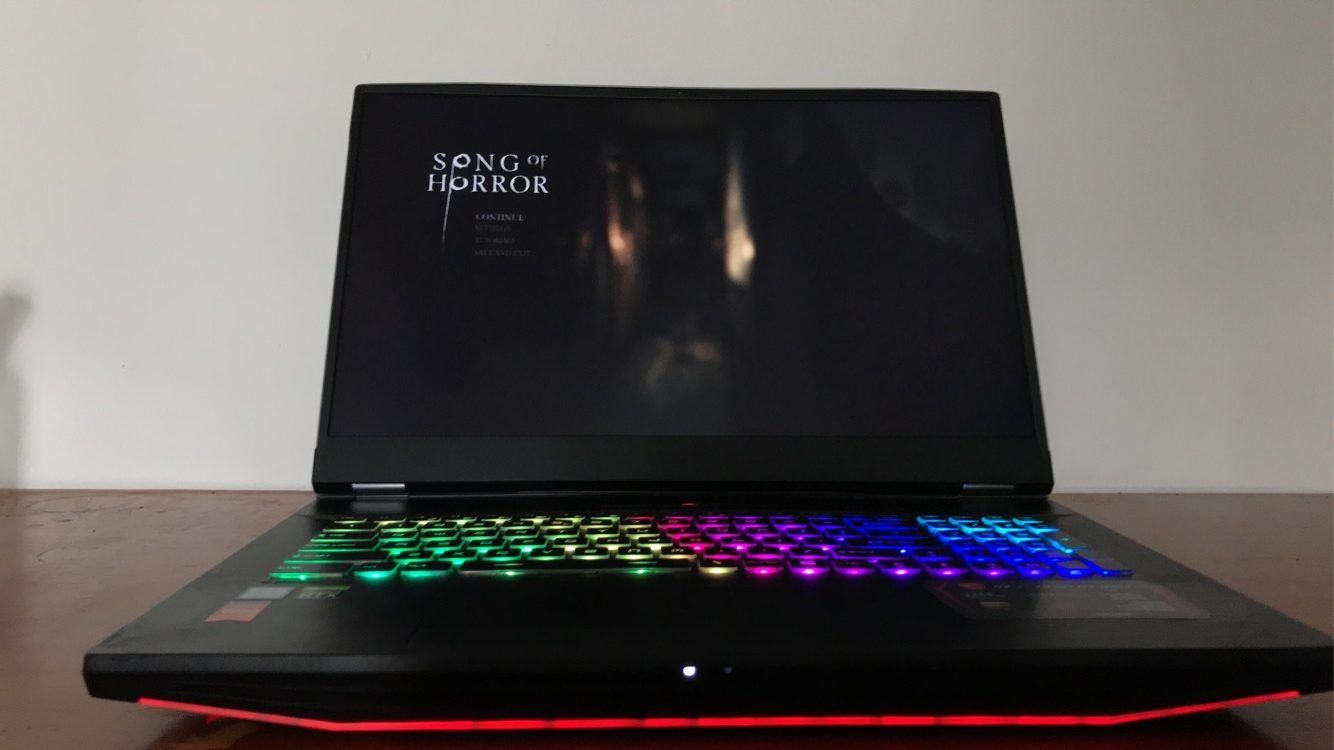 We may argue that portability is a problem, but the Titan still stands as tall as ever even when on the go. It is cumbersome, but streaming video games through the product's built-in Killer ax WiFi ensured the use of Nvidia GeForce Now without a single hitch. We even used an iPhone hotspot to play The Witcher 3 and it still worked wonders, proving that the Titan is still one monstrous entity in the category of gaming products. It may have its flaws but when faced with its raw potential, no one's going to be complaining. They'll be too busy gaming.
MSI's Dragon Center, which can also be brought up at the push of a button, makes the Titan's overclocking capabilities a breeze for those first-time PC gamers. The ins and outs of all the real technical aspects of the laptop are made especially simple through the use of this program, allowing for performance-boosting to be an absolute dream rather than a nightmare. While the Titan doesn't necessarily allow for any extra upgrades for more PC-building enthusiasts, given the fact that the GPU alone is soldered to the motherboard, it really doesn't need any outside assistance (other than maybe a Ryzen 9 processor, but that might be pushing it).
Deus Ex Machina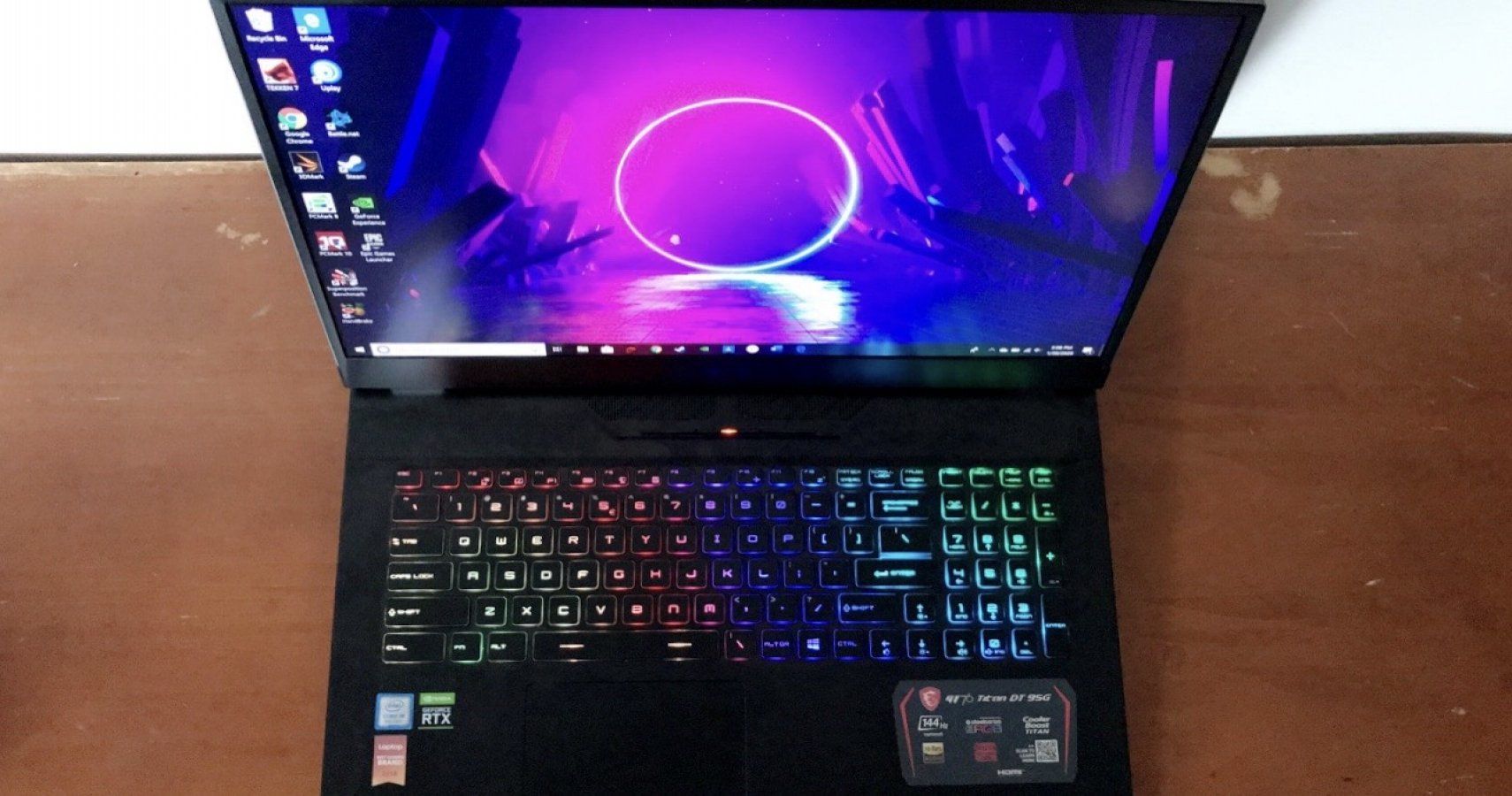 Despite its limited shortcomings, MSI's Titan stays true to its namesake. In Greek mythology, the Titans were the offspring of the earth and heavens (or Gaea and Uranus, respectively). The Titans even overthrew the gods at one point, displaying their true prowess in the pantheon of mythological beings. Emulating Greek lore, the GT76 can easily overthrow its PC brethren, what with its overclocking capabilities, pristine HD viewing, and desktop-at-heart build. This isn't a gaming laptop. It's a gaming PC that can be brought and played practically anywhere, so long as one is willing to heft it out of the house.
Compared to other 8-core counterparts, like Alienware's 51m or the Mothership by ASUS, MSI's Titan is a beast unbanishable.
Source: Read Full Article